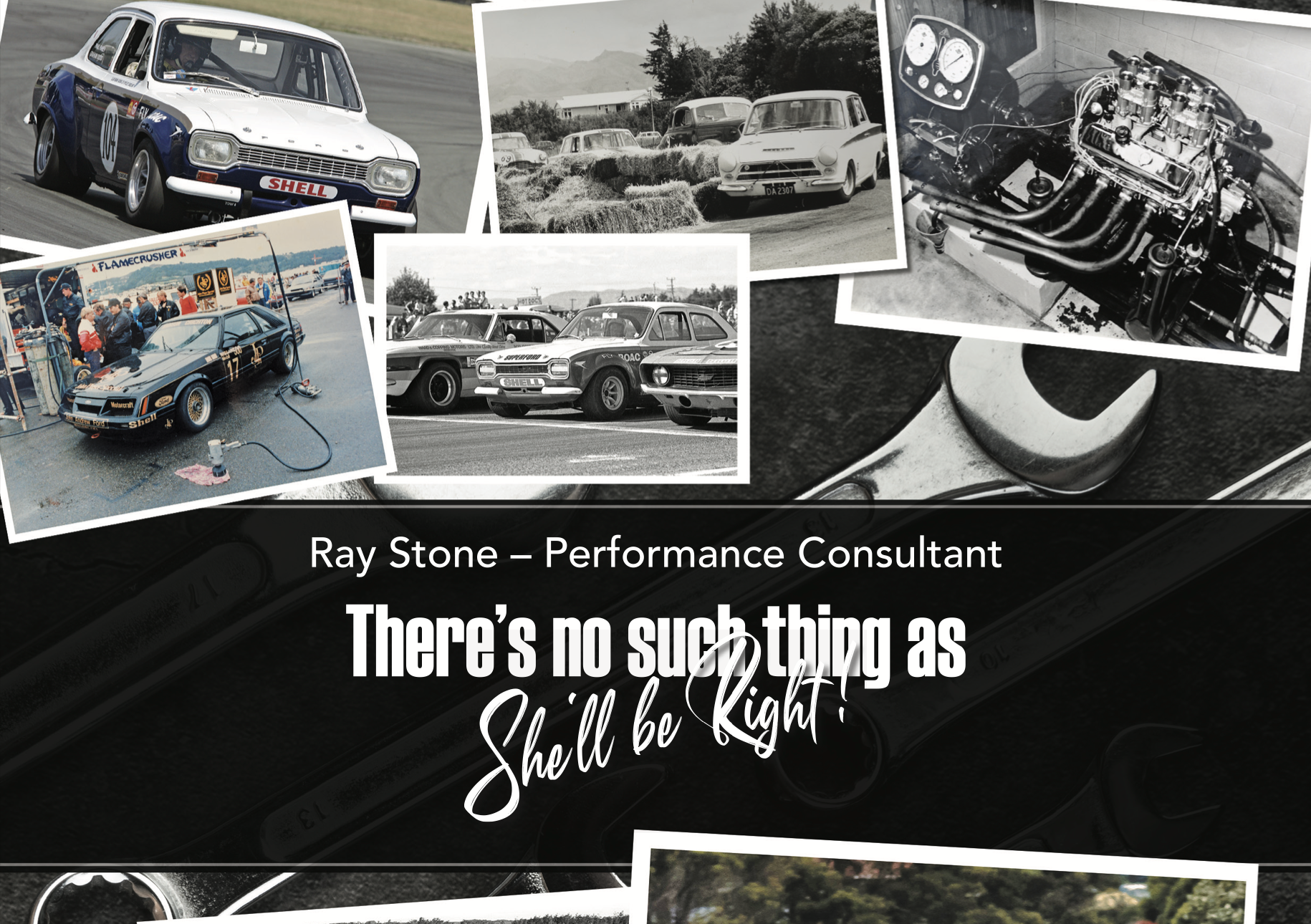 Taupō Historic GP celebrates Ray Stone, Legendary Ford Performance Wizard
Alongside the huge line-up of legendary Ford competition cars that feature in Ford's New Zealand motorsport heritage, this weekend's Taupō Historic GP meeting on January 23 and 24 will also celebrate the contribution to New Zealand motorsport of one of its unsung heroes and legends, Ray Stone.
Whilst other historic motorsport events have previously featured New Zealand's famous and legendary drivers and champions, this year's Taupō Historic GP event goes further, and recognises the unequalled place that Ray Stone has in New Zealand motorsport as mechanic and engineer for Johnny Mansel, for Paul Fahey's multiple titles in his Lotus Cortina, Shelby Mustang and the giant-killing Escort FVA, and as Team Manager with the Masport Escort Rally team that dominated New Zealand rallying. His knowledge and acumen guided Ford executives and factory performance programmes in New Zealand and beyond.
Further recognition of Ray Stone's standing within New Zealand motorsport is the recent announcement of his induction into the New Zealand International Grand Prix Legends Wall of Fame.
"With over 75 legendary historic Fords competing at the Taupō meeting, it's safe to say that even if most of these cars didn't actually feel the touch of Ray's spanners directly, they all have benefitted from Ray's knowledge, experience and developments in some way, whether that be their engine performance or handling set ups, directly or indirectly" says meeting organising committee member and Ford motorsport aficionado, Garry Jackson.
The celebration at Taupō of Ray Stone's great career is made even more special by the first availability of a superb 474-page book that chronicles the Ray Stone story in detail, the result of an exhaustive three-year assignment by author Gordon Campbell, who enjoyed unlimited access to Ray's memories, meticulous files and photos. A limited number of these books will be available for sale on each of the two days of the Taupō Historic GP, together with the opportunity for a personal meeting and signing with the hero himself.
"It's a 'must do' opportunity for every Ford fan!" says Garry Jackson.