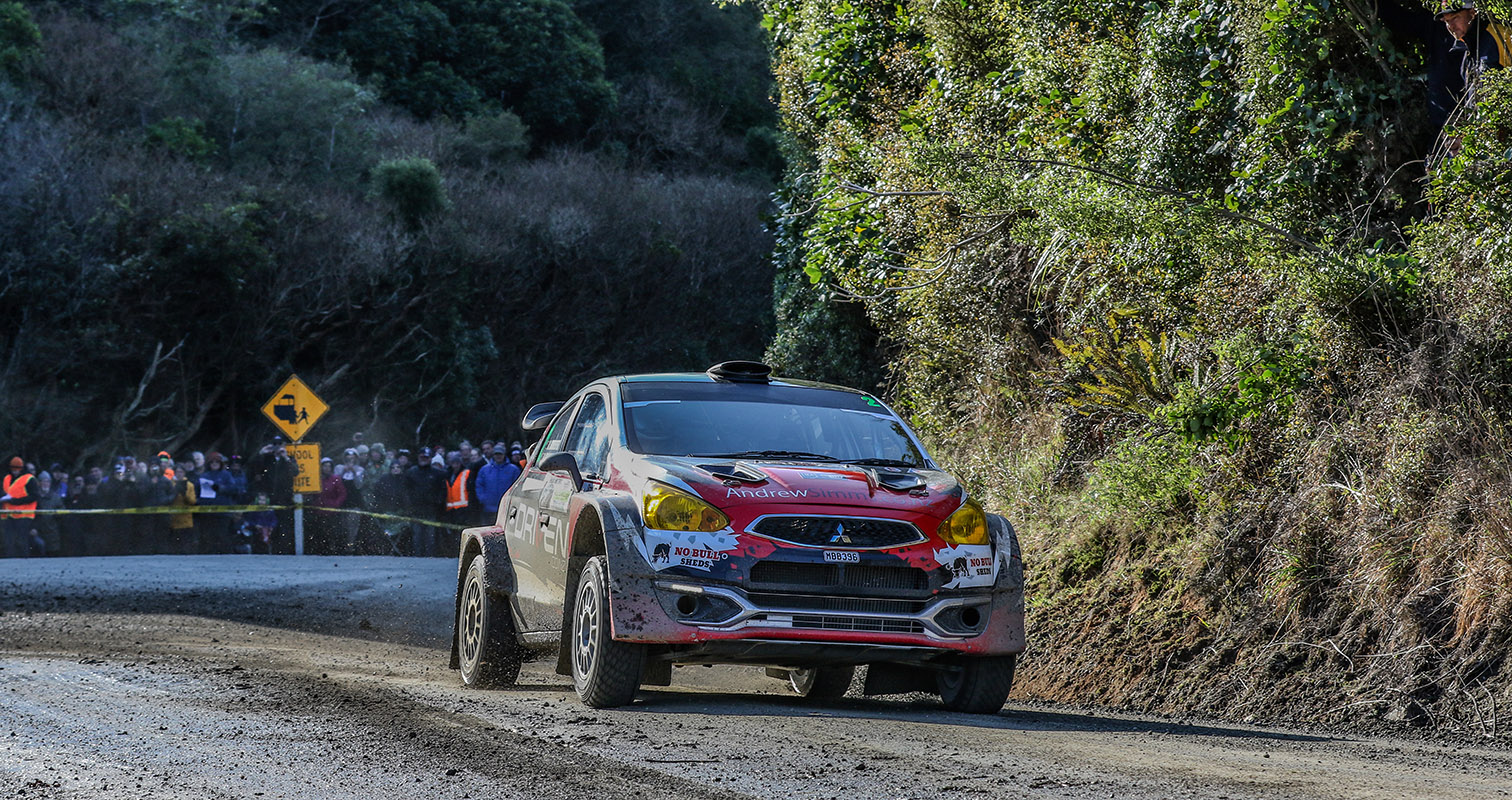 Summerfield wins on 100th start
Matt Summerfield celebrated his 100th rally start with victory at the Catlins Rally and in doing so, recorded the first win for his newly acquired Mitsubishi Mirage AP4 rally car.
Sponsored by Driven, and driven he was. After losing time with a spin in the opening stage, Summerfield was unbeaten over another four special stages and ended the day with a 38.8-seconds win.
"A nice way to reach the milestone. They go well together so let's hope it bodes well for the next hundred," said Summerfield.
Summerfield had the Driven/Andrew Simms Mitsubishi out to a handsome 52-seconds lead but lost considerable time stuck behind the Holden Barina AP4 of Josh Marston after catching the fellow Canterbury driver early in the stage but unable to get by.
The victory at Catlins has been in his sights twice before, last year being the closest but it ended with his Subaru Impreza stuck off the road.
"In stage 4 we were 2nd at the time by not too much and slipped off the road on a downhill right. Not that we knew it at the time but there was a centre diff issue with the car. Dad pulled us out and we ended up down the back of the pack."
"After the last few years of heartbreak, the car in '18 and my driving in '19, which was also part car but we didn't know it at the time."
The revenge for last year's loss was also a reward for Matt's c-odriver on both occasions, someone Matt labels as the 'fastest dentist in the country'.
"Jared (Christofferson) is a good friend and sponsor. I said to him last year 'we'll keep coming back till we get it. It's alright'. I gave him his first ever stage win last year and now his first rally win. That's pretty cool."
The Rangiora driver has come a long way since his first rally in his father's Toyota Startlet at Hanmer in 2007 when he was co-driven by his father Les, himself a former rally and title winner.
The Catlins Rally win was the second time Matt has won the same event as his father. Les won at Catlins in 2002 and 2004.
But it's not the first time they shared their names on a trophy. Both are also winners of the Canterbury Rally, an event that rates highly in Matt's century of rally starts.
"Winning the national championship round at home was pretty cool. Sort of felt like you'd made it in New Zealand, and it's special to win at home," said Matt.
"And winning Canterbury in 2012 when it was a non-championship round. That was my first major win, thought we must be doing something right
"People sometimes say that 'you're lucky to win a rally' but it's not usually luck. It would be pretty extreme circumstances for it to be luck. Anyone that wins a rally deserves to be there."
Matt will reunite with regular co-driver, sister Nicole, for the remaining rallies on his calendar for this season. After an appearance at the Ashley Forest Rallysprint, which he has won three times before, normal rally action will return at two pace-noted events at South Canterbury next month and his home event at the end of October.