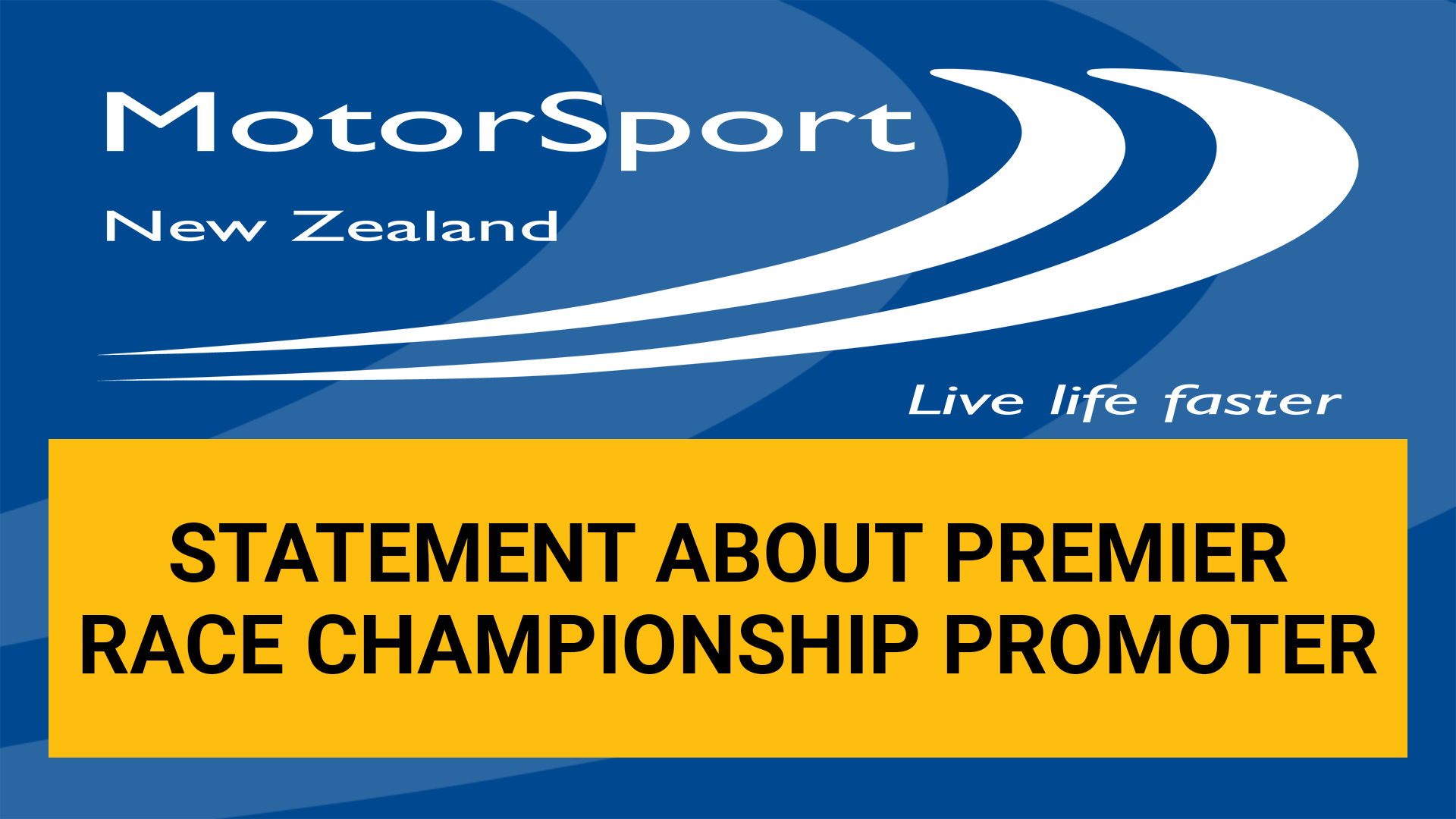 Statement about Premier Race Championship promoter – 29 March 2022
As published on 12 March 2022, MotorSport New Zealand has not appointed a promoter for the 2022-23 Premier Race Championship season and beyond and is still working to appoint a promoter.
MotorSport New Zealand is aware of multiple promoters engaging with category organisers and wish to clarify the following:
A promoter has not been appointed for the 2022-23 Premier Race Championship.
Any event dates being circulated by any promoters are not official Premier Race Championship series dates and have not been set in consultation with MotorSport New Zealand and therefore should not be taken as confirmed Premier Race Championship dates.
There has been no consideration given to restricting Premier Race Championship events to only Championship status categories. This claim is false.
MotorSport New Zealand understands categories will be keen to set their calendars for next season but those categories that wish to be a part of the Premier Race Championship events are advised to wait until a promoter is officially appointed by MotorSport New Zealand before doing so.
Discussions are ongoing with prospective promoters to ensure we find the best fit for the sport moving forward.
Anyone who wants more info regarding the Premier Race Championship promoter should contact MotorSport New Zealand CEO Elton Goonan for further information at elton@motorsport.org.nz.