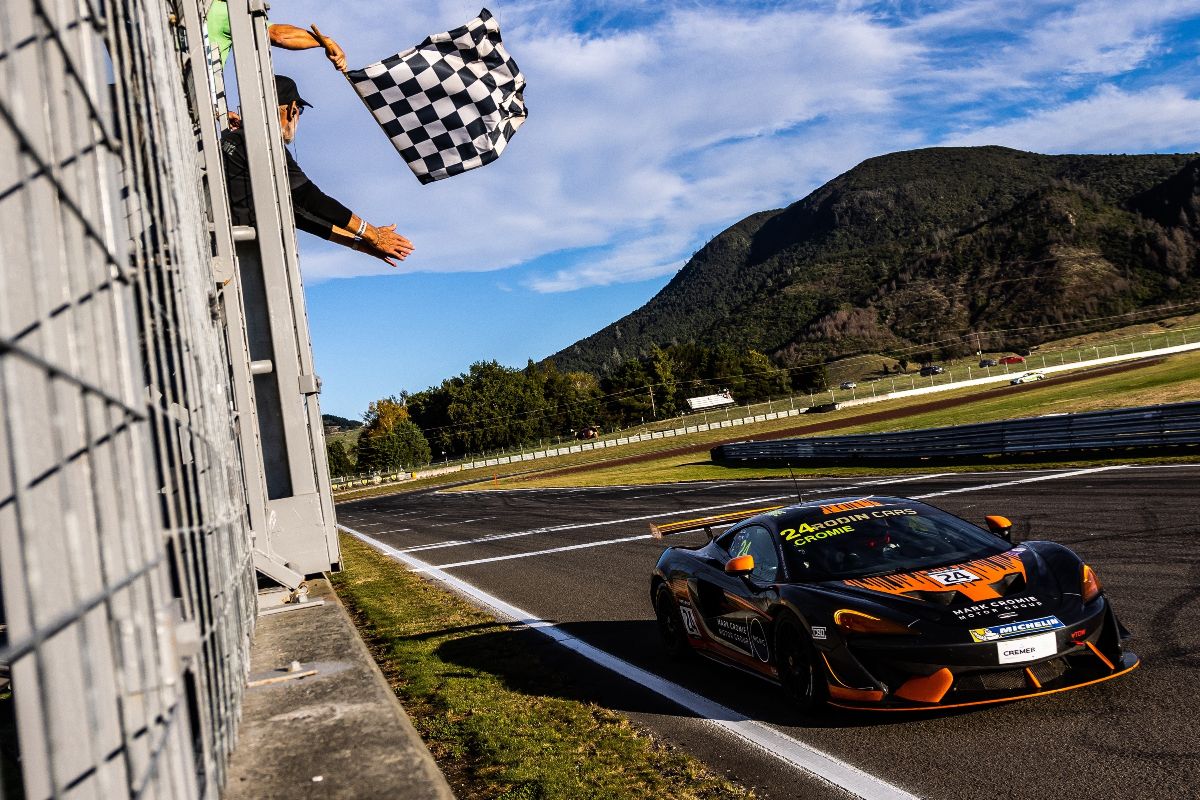 Nigel Cromie announced as GT4 Champion in Rodin Cars Super GT series
Following a post-race penalty, there has been an amendment to the end of season result in the GT4 class of the Rodin Cars Super GT Series with Nigel Cromie now announced as GT4 Champion.
At the end of racing on Sunday afternoon, Stephen Harrison was the winner of the GT4 Class having placed second in the feature race behind winner Grant Aitken, with Allan Sargeant third.
However, a 5-second penalty was added to Harrison's time post-race. This relegated him to fourth place, and elevated Nigel Cromie up a spot into third place for the race, thus making him the class winner for the season.
Harrison now finishes second for the season with Grant Aitken still holding third spot.
For Cromie, who is a rookie to circuit racing this season, says he is elated with the class win.
"Coming into the season, I didn't really know where we would be. I certainly didn't want to be in the way out there. But, Sam McKenzie from McKenzie Motorsport did say I'd be surprised as to how well I'd actually go," said Cromie.
"I think it wasn't until after Highlands where I got a podium, and then the win at Ruapuna, that I thought we might actually go ok this season. Plus, I saw the size of the trophies and thought, yeah, I'd like one of those!"
"So we pressed on and started thinking about having a run at winning the GT4 class and now, absolutely thrilled that we won the season!"
Like the majority of the field, Cromie battled with tyre wear across the three races at Taupo, with the circuit's abrasive track surface.
"The weekend at Taupo was tough. I burnt up my tyres in the first race, so really struggled in the second one. Our pace was good in the feature, but we really had to push to get to the front."
"I feel for Stephen, he was there or thereabouts every round, and it was a hard fight right until the end. Already looking forward to battling him again next season, I know he'll come back strong."
The result in the Porsche class of the series remains unchanged with Martin Dippie winning the season, Rob Steele finishing second, with Paul Kelly third.