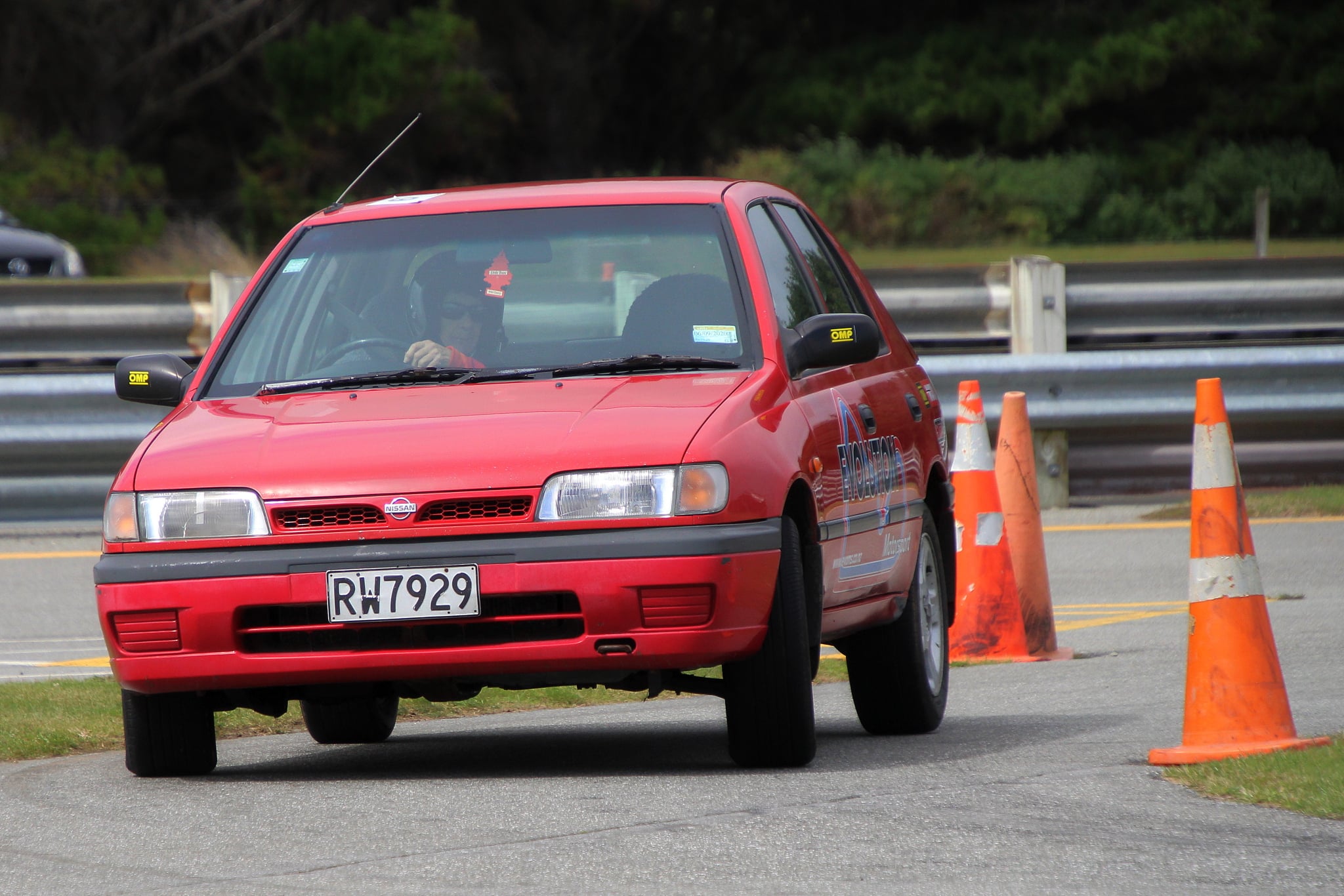 Southland Sports Car Club's ClubSport Championship resumes
CLUBSPORT CHAMPIONSHIP RESUMES
The Evolution Motorsport ClubSport Championship resumes at Teretonga Park on Sunday (30 January) when the fifth and penultimate round of the championship takes place.
The championship involves entry level motorsport with cars setting their best times over set courses and each round consists of a motorkhana, held in the morning, and an autocross event in the afternoon. The entry fee is $30 for the motorkhana and $45 for the autocross.
Liam MacDonald of Invercargill leads the point standings in both the Motorkhana and Autocross Championships. MacDonald has won three of the four Motorkhana Championship rounds and has 388.34 points with Craig Allan, the winner of Round 3, second on 373.66 points and Josh Cooper third on 372.47 points.
MacDonald has taken maximum points (400) in the Autocross Championship and leads that title race from Allan (376.53 points) and Cooper (375.83) while Cooper leads the Discount Tyres 0-1600cc class from Zac Murch and David Richardson and MacDonald leads Allan and Anthony Ralston in the Stresscrete Southland 1601cc & over class.
Six newcomers debuted in the motorkhana at the last round and the Southland Sports Car Club welcomes anyone who would like to enter. Anyone twelve and over can have a go (youngsters need a parent or guardian consent) and for a small hire fee can use the Evolution Motorsport Nissan Sentra that is available.
Anyone contemplating having a go can either come to the event and have a go or alternatively come to Teretonga Park on Sunday to have a look at what the sport entails. For information on entry level ClubSport contact the Southland Sports Car Club ClubSport co-ordinator, Malcolm Mitchell, at 021 666 956.
Anyone attending must have a vaccine passport.