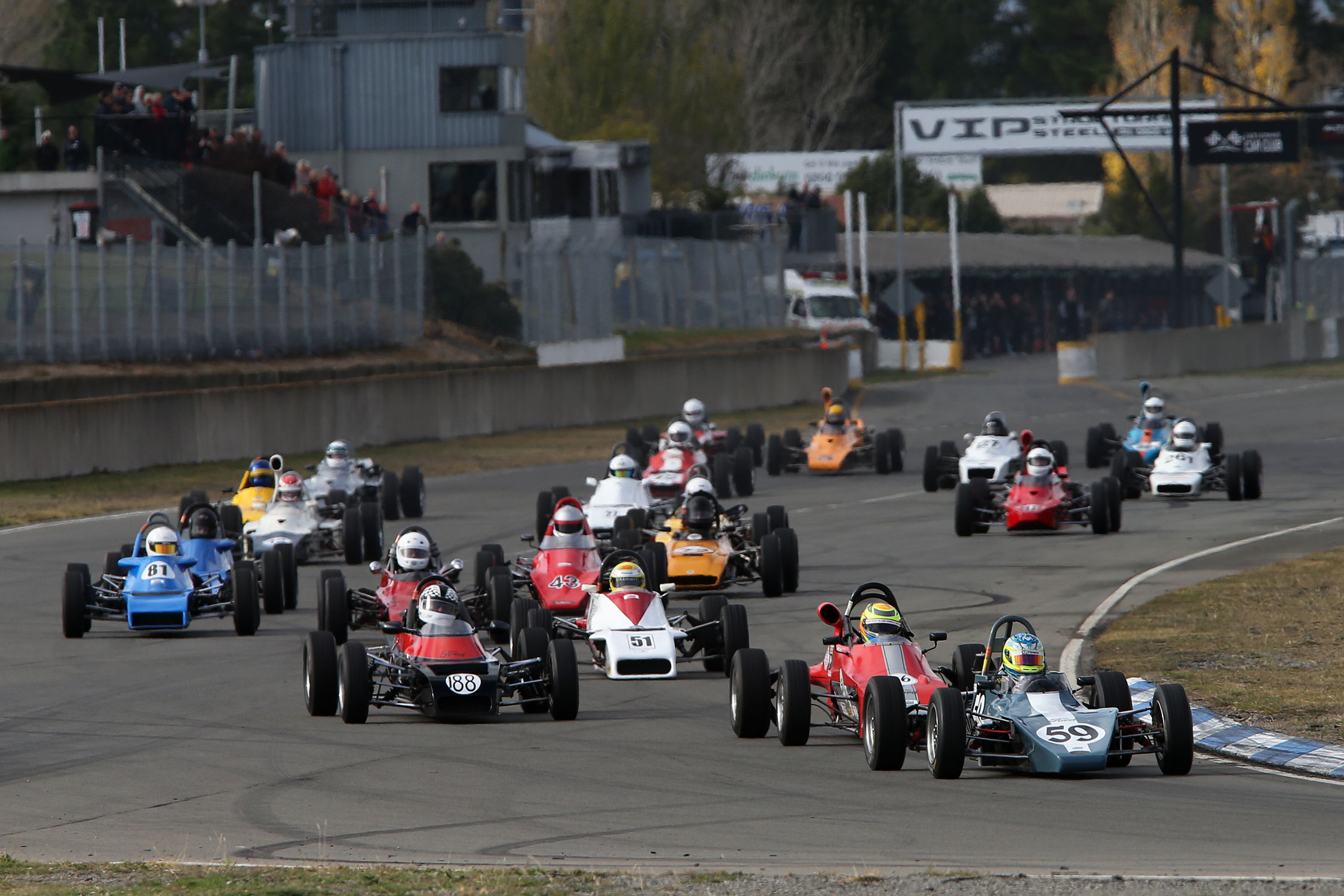 South Island Historic Formula Ford series gets underway at Wigram Revival meeting in Christchurch
The four-round 2022/23 South Island Historic Formula Ford Series gets underway at the Mike Pero Motorsport Park in Christchurch as part of the Wigram Revival Race meeting this weekend. Last season's series winner, Andy Downs (Lola 642E), returns to the grid as does Duncan Wright (Johnston Formula), who finished third, and James Dicey (Lola T342) and Steve Heffernan (Johnston Formula) who finished fourth and fifth overall.
Also joining the grid from last season are Hayden Cox (Elden Mk8), Gary Arnold (Van Diemen RF75), Mark Hamilton (Lola T340) and Nigel Barclay (Van Diemen RF81).
One to watch over the season will be Clark Fountain (Johnston 03) who makes his racing car debut this weekend. With a background in motorcycle racing, Fountain could well adapt to four-wheels very quickly and be quite competitive. Wayne Colville (Van Diemen RF81C) may be the dark horse in the field with plenty of Formula Ford race experience giving him a competitive edge.
Competitors are divided in to two separate classes with Historic chassis built prior to 1 July 1980 and Classics built from 30 June 1980 to 1 January 1990.
With the support of both Motorsport Solutions and Dold Industries, the 2022/23 South Island Historic Formula Ford Series will host four rounds with the second at Teretonga Park in Invercargill in December with a gap over the festive season before the third and fourth rounds at Timaru International Raceway, Timaru, later in February and March 2023.
Qualifying and the first of three 8-lap races take place on Saturday with two more on Sunday.