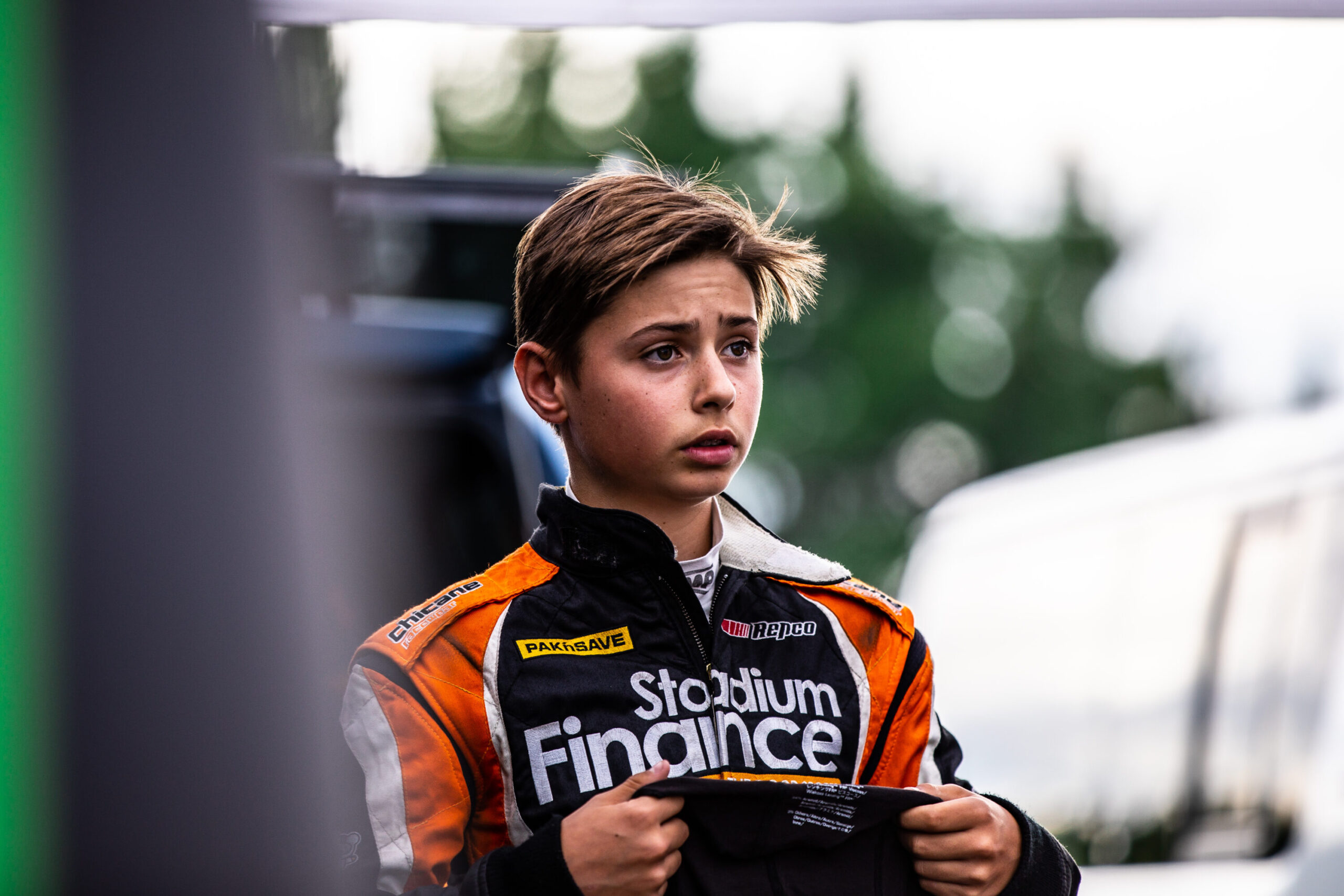 Sharp undeterred by challenges at Taupo
Christchurch single seater driver Louis Sharp is still confident of getting on the podium this season despite the challenges that the team faced at the Hi-Q Components 2020/21 NZ Formula First Championship over the weekend. The Bruce McLaren Motorsport Park in Taupo held the fourth round of the series and again was a new track for the rookie driver.
"Practice went well, and I thought we had excellent pace," commented Sharp. "Qualifying went even better. It is a pretty cool track with fast corners where you need to be on the edge plus some technical ones. I really liked it"
Starting fifth fastest on the grid for Saturday afternoon's race, Sharp noticed something was amiss quite early in the race.
"After the start, I felt something give up and from then on the car was awful to handle. It felt it was dragging on the ground."
Still, Sharp was able to hang on to eighth place despite an ill-handling car. On post-race inspection, his Tracktec Racing team found the chassis had snapped right through in the rear and set-too stripping the car in order to repair it for Sunday morning's race two.
Race two was almost a repeat of the opening race for Sharp.
"I thought we had it fixed the problem but on lap one, something gave up in the rear," said Sharp. "Again, it was awful to drive. I had so much oversteer every time I went through a corner.
"I managed to hold on to eighth but found, at the end of the race, the suspension had broken".
Closer inspection found that the chassis had snapped on the opposite side of the repair. More cracks in the chassis were found and the decision made not to start in the third and final race for the weekend. The team believe this was a result of a hit Sharp's car took at the previous round held at Pukekohe Park Raceway, earlier in December.
While the team now return back to the South Island, the chassis will remain in Taupo to be repaired by the original builder, in time for the next round.
Despite the challenge, Sharp is looking forward to the next round at the NZ Grand Prix weekend at Hampton Downs 22-24 January 2021.
"The goal still stays the same, to get our first podium in the series. We will run new tyres, the engine will get a refresh and it is now a track I have been to before. We will know if we are on the pace come first practice which I am really looking forward to."