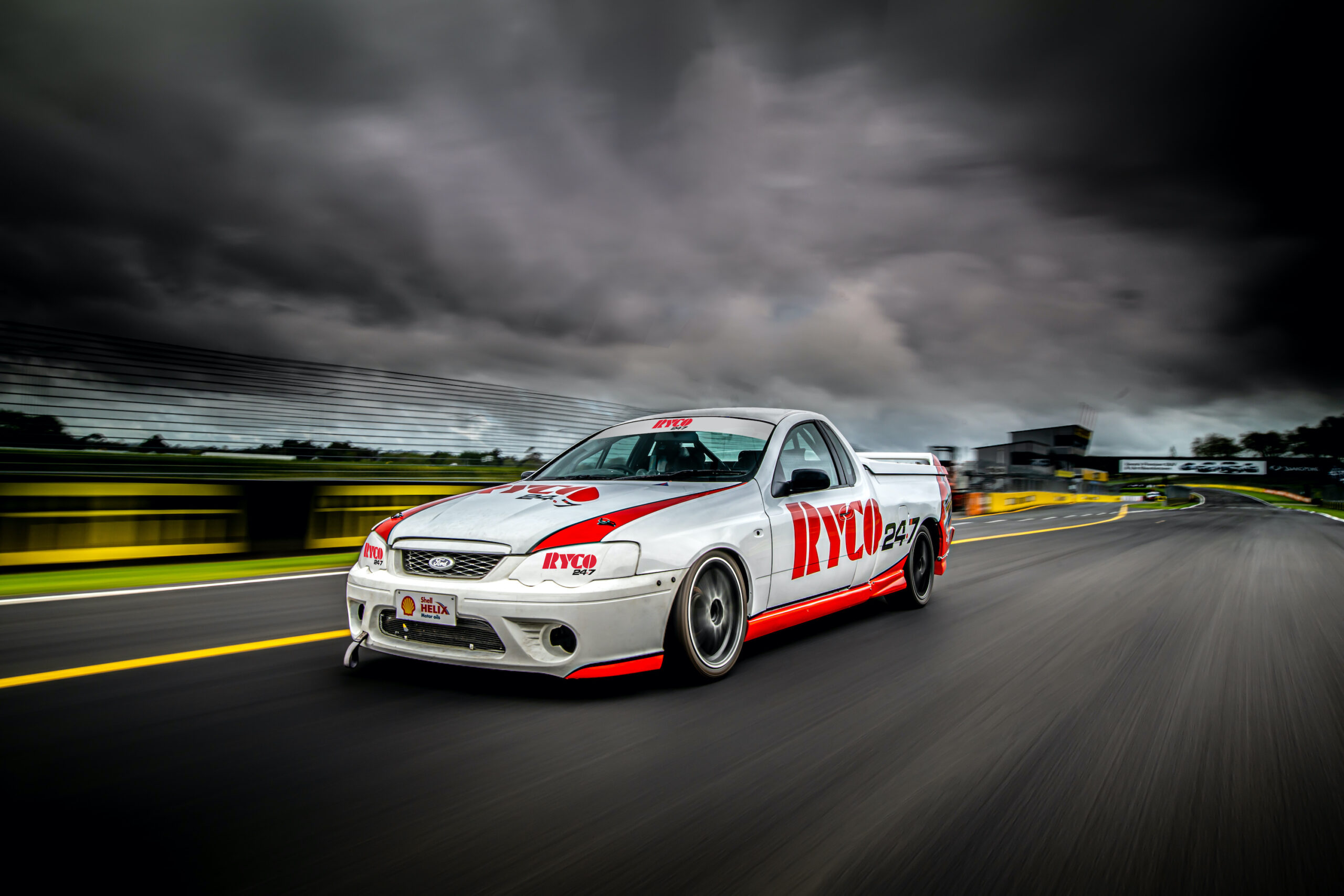 RYCO 24•7 takes title sponsorship of V8 Utes
Anytime, anywhere hydraulic hose repair and fitting service provider RYCO 24•7 has this week been confirmed as the title sponsor for the new-look New Zealand V8 Ute championship.
The championship – entering its 13th season – will be known as the RYCO 24•7 V8 Utes Championship and will once again see the classic Ford vs Holden battles with the 1800kg, 400 plus horsepower Ford FG and BF models duelling with the Holden VE runners.
This championship season will run over four rounds – a format piloted successfully last season – and will visit Pukekohe Park, Hampton Downs for two rounds and Manfeild. The Manfeild round is the big New Zealand Grand Prix race weekend and features all of the country's major racing classes.
Up to 18 cars are expected for the first round and will include several old favourites like former champion Paul Manuell, current champion Matthew Spratt, Brett Rudd, Glenn Collinson, Peter Ward and Andrew Porter. The series is also set to confirm a host of new runners. A number of V8 utes that have been sat in sheds have been sold to potential runners or dusted off for a fresh campaign by their owners over the off-season and the big field will include at least one – and possibly two – RYCO 24•7 liveried Fords.
As well as naming rights, RYCO 24•7 will feature on all of the windscreen banners and headlights of the fleet and the iconic big V8 Ute logos carried by the fleet over the years has been adapted to include the RYCO 24•7 logo.
Ryco has a long and successful history in motorsport. In 2009 the company co-sponsored two V8 Utes in the Australian V8 Ute championship. Closer to home, BNT V8 racer Nick Ross has carried the branding on his cars since 2006 and Concept Motorsport will once again be backed by RYCO 24•7 during the forthcoming season, giving the brand a very healthy presence in domestic New Zealand motorsport.
"It's really all about building the brand and using motorsport to reinforce the qualities of the RYCO 24•7 product," explained RYCO 24•7 Sales and Operations Manager Azim Aslam. "We enjoy supporting New Zealanders and it's definitely going to be a busy season for us. We're all very excited to now be a part of an established and exciting category like V8 Utes."
It's all good news for the category, which has produced some of the most exciting and spectacular circuit racing in New Zealand for well over a decade.
"It's fantastic to have such a supportive title sponsor on board for the category" explained new category manager Cherie Brown. "We've got a great line-up of talent on the grid and also welcoming some exciting new blood into the Ute family. Of course the guys get serious once the helmets on, but the category creates strong camaderie and the pit lane banter is magic!"
"We're very excited , it's a great beginning to the season with a strong future ahead, with RYCO 24.7, live TV coverage on SKY and a dedicated motorsport show. Bring it on!"