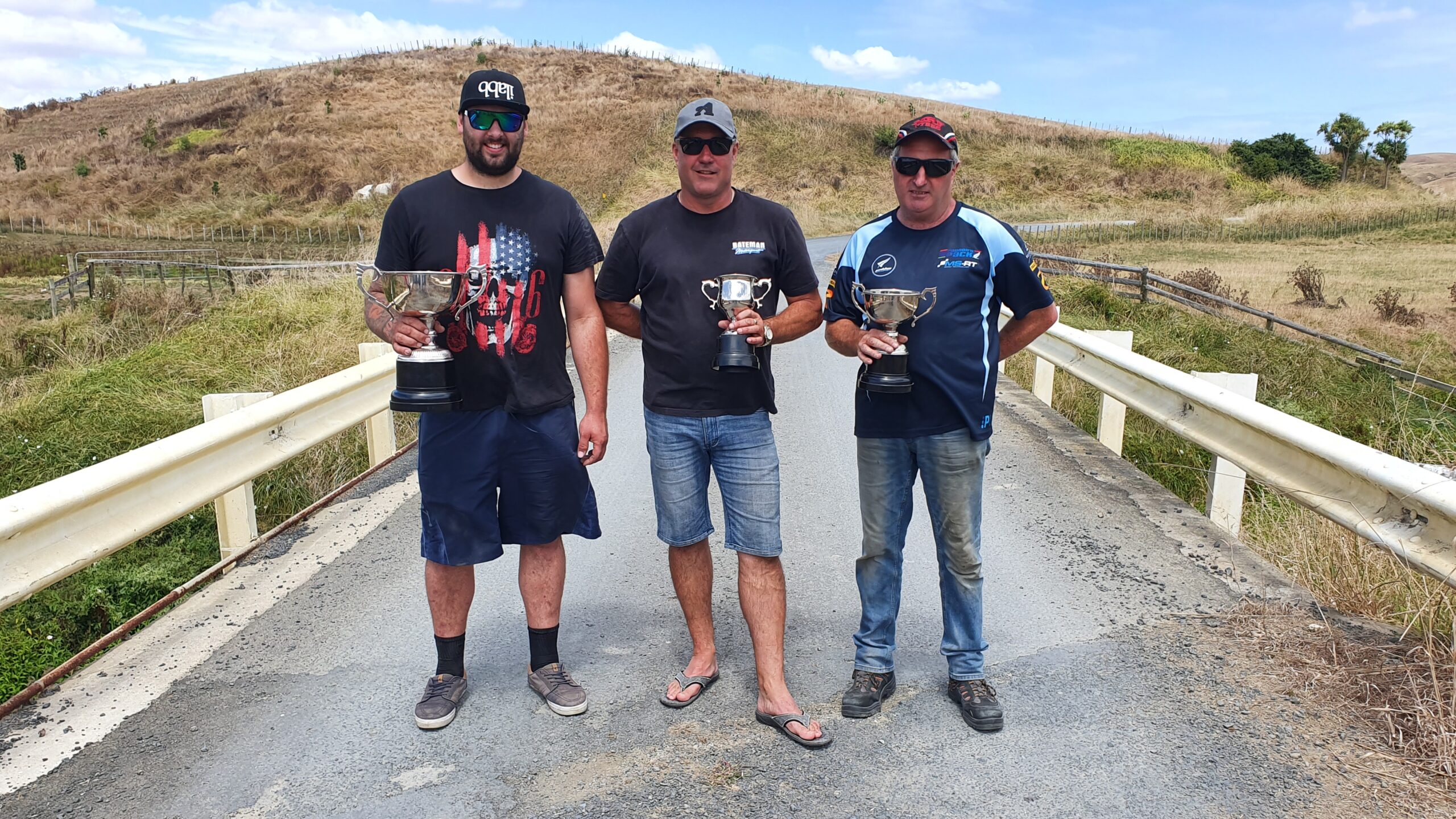 Richard Bateman wins NZ Hillclimb Championship
Richard Bateman has won the New Zealand Hillclimb Gold Star Championship after the final round of New Zealand Hillclimb Champs held at Port Waikato over the weekend.
Bateman, driving his Mitsubishi Evo, fought a close battle against runner-up Michael McLean in his WRX. With mechanical gremlins affecting both cars, it was Bateman who managed to score the maximum points across the championship to win become the New Zealand Hillclimb Champion and the Gravel Challenge trophy as well.
Steve Cattermole in his Datsun 1200 with 599.17 points, lead Scott Harland on 563.10 points in the 2WD category. Cattermole performed well in the Gold Star Championship, coming home on the podium in 3rd.
Bateman held high praise for the event on Sunday, saying the road was one of the best he had competed on. He will receive his Gold Star at the Motorsport New Zealand Awards Dinner in Wellington in May.