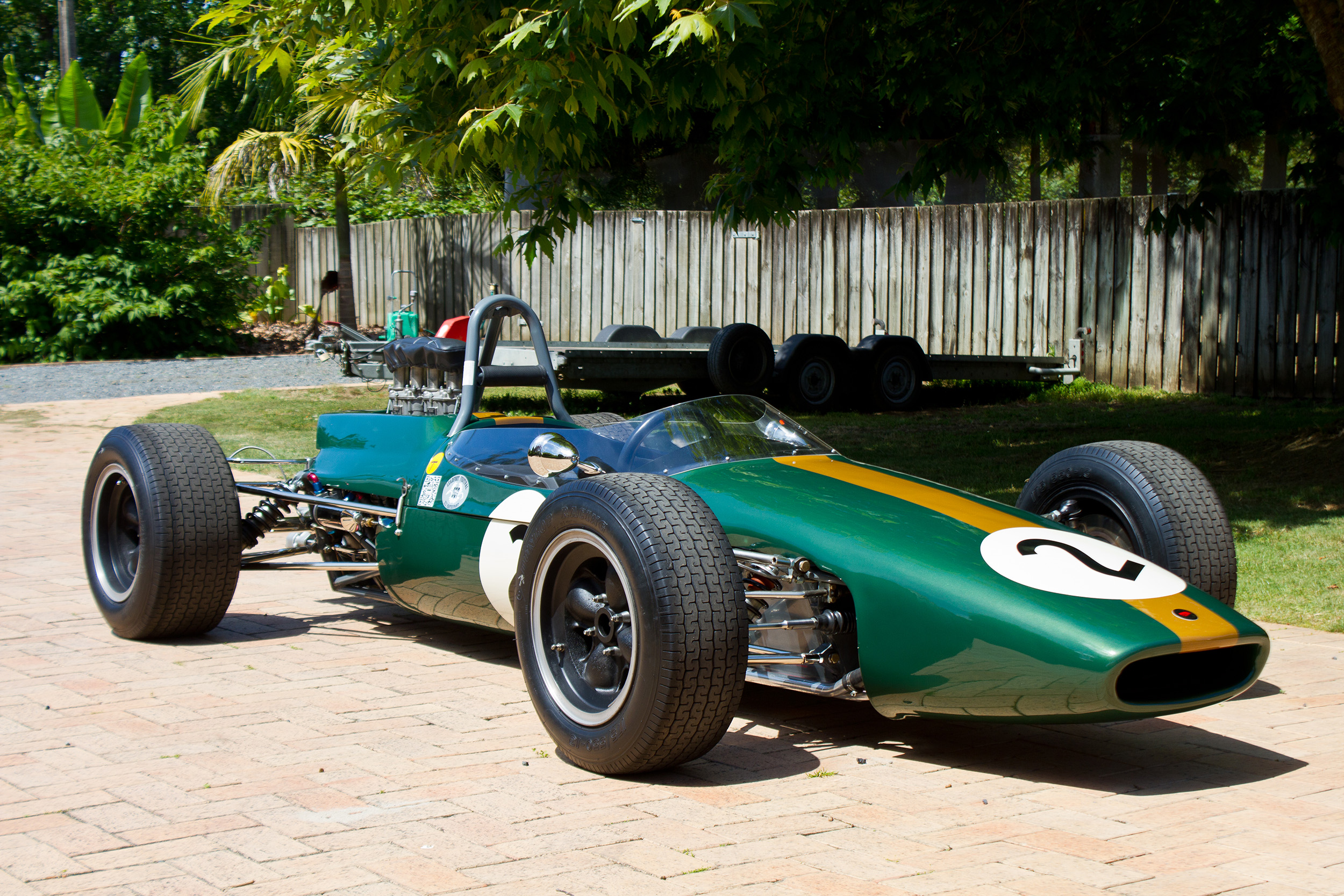 Repco Farewell Pukekohe Parade to showcase venue's heritage
Repco will celebrate the last-ever Supercars event at Pukekohe Park with a special celebration of race vehicles that have shaped the circuit and New Zealand's motorsport history.
In what will be a celebration of its heritage, the Repco Farewell Pukekohe Parade will showcase the various eras of motorsport held at the circuit.
Included in the 14 car display are the legendary Jim Richards driven Sidchrome Ford Mustang in which he won many races both in New Zealand and when he first ventured to Australia in the mid-1970s.
Of course, Ken Smith has amassed 50 starts in the New Zealand Grand Prix and still provides support to young local drivers as they climb the motorsport ladder. On display will be Smith's mighty Lola T332 F5000, joined by rival Graham McRae's successful GM1 chassis – an exhibit of New Zealand engineering and ingenuity.
Once Denny Hulme's career at Brabham ended, which included his 1967 World Drivers' Championship, he moved across to compatriot Bruce McLaren's team where he race not only in Grand Prix events, but in Can Am. Hulme won the Can Am title in 1970, but the later M8E/F will be on display at Pukekohe.
Highlighting the international presence Group A touring car racing delivered to New Zealand via Pukekohe and Wellington is a Dick Johnson Racing Ford Mustang featured in the white livery it was displayed in when it appeared for the first time at Bathurst in 1984.
New Zealand enjoyed great success in the short lived A1GP billed as 'The World Cup of Motorsport'. Drivers the ilk of Matt Halliday, Jonny Reid, Earl Bamber and Chris van der Drift completed in what was named the 'Black Beauty', which is also on display.
Finally, the NZ V8 SuperTourers were launched nearly 10 years ago as a viable future for touring car racing in New Zealand replicating much of Supercars Car of The Future principles. Featured in the parade will be Greg Murphy's championship-winning Holden VE Commodore.
Pukekohe Park Raceway has enjoyed a near 60-year history where some of the world's most renowned drivers from New Zealand and abroad have tackled the challenging venue in multiple configurations.
See below the full list of the cars that will be at Pukekohe to celebrate all aspects of New Zealand motorsport and to farewell Pukekohe in style at its last round of the Repco Supercars Championship it will host.
The parade is set to take place at 2:45pm NZST Saturday and just after qualifying at 3:15pm Sunday.
The Repco Supercars Championship hits the track for one practice session on Friday, followed by three races across Saturday and Sunday.
Full list of Repco Farewell Pukekohe Parade race vehicles:
Repco Brabham BT 16 – Formula 2 car raced by Denny Hulme.
Ken Smith Formula 5000 – this is the original car that Ken competed in and will be driven by him.
Sidchrome Mustang – this was one of the most famous saloon cars raced by Jim Richards.
BRM Formula One Car
AMCO Mini – this Car won many Mini 7 MSNZ Championships in the later Years driven by Angus Fogg.
McRae F5000 GM1 – Raced by Graham McRae.
Lighting Direct Porsche – this car was campaigned by Owen Evans and one many Super GT Championships, it also held the NZ land speed record.
Graham Addis Charger – this was a radical Car built in the 80s, basically a Formula 5000 with a Charger body over the top, it won many Sports Sedans Championships.
McLaren Can Am – Now owned by the Mortimer Family this is one of the Denny Hulme McLaren Can Am Cars.
Manon Escort – this car was built and accompanied by Bruce Manon over the past 30 Years it has won many Classic Saloon Car Championships.
Black Beauty A1GP Car – this car was raced in the A1GP Series by Jonny Reid the car is owned by the Giltrap Family.
V8 SuperTourer – this is the ex-Greg Murphy car that won several V8 SuperTourer Championships.
McLaren M10B F5000 – this is a car that raced back in the early 70s with Howard Ganley.
Palmer Tube Mills Ford Mustang – this car was campaigned in the late 80s.
Castrol Toyota – this car won many NZ Touring Car Championships driven by Greg Brink at the Wellington Street Race.