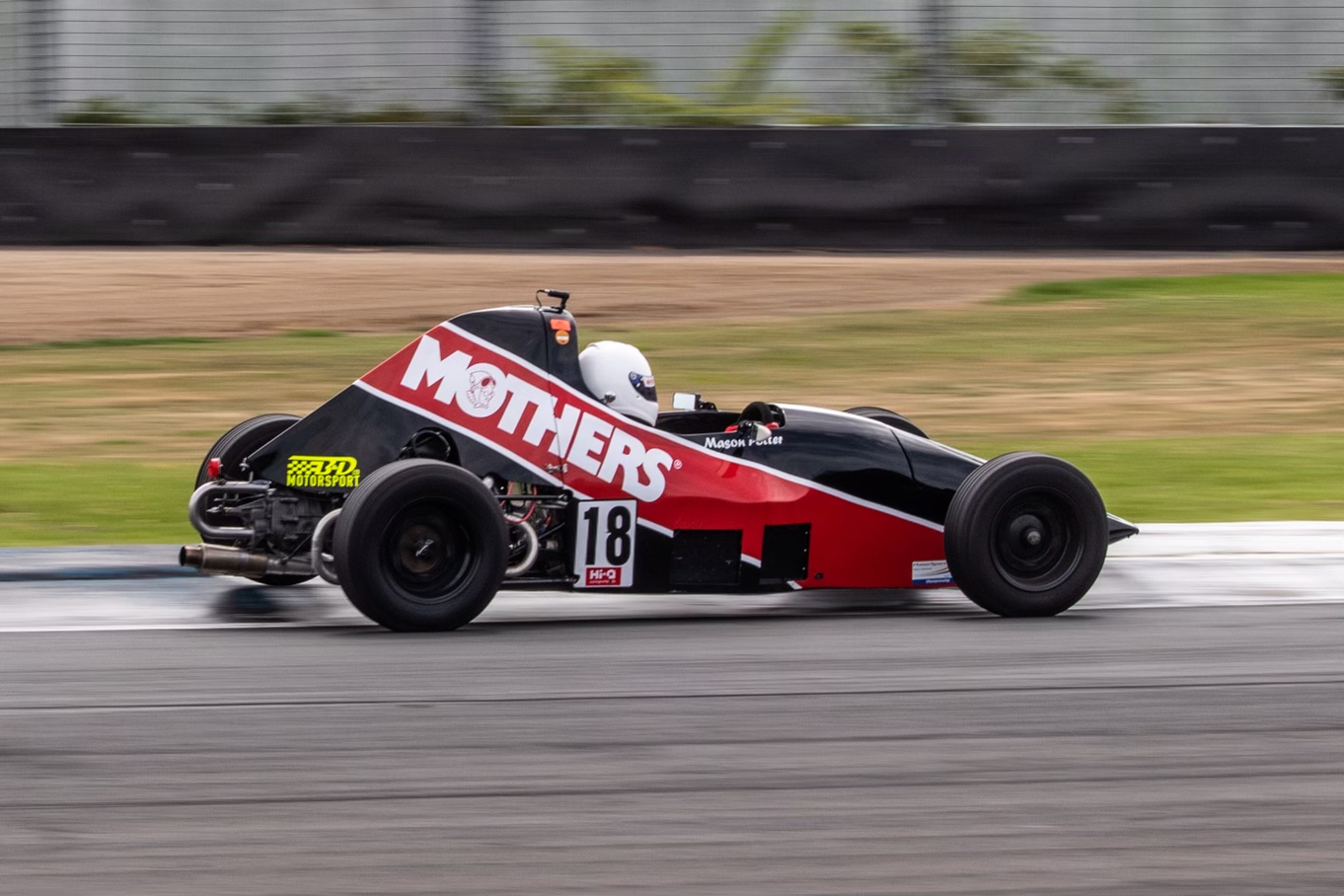 Potter wins maiden race; Symon leads Formula First championship
Mason Potter has won his maiden NZ Formula First Championship race, claiming race ten of the 2021-22 season at Pukekohe Park. Potter out-foxed everyone to take the victory from Chris Symon by 0.021-seconds at the finish line. Jensen Foster came home in third to grab his first podium finish, just 0.170-seconds short of victory himself.
Zach Blincoe finished in fourth with Blake Dowdall in fifth place. Both youngsters were at times in the fight for first but weren't quite positioned right for the final run to the chequered flag.
The big story of the race was a collision between Leo Scott and Dylan Grant that sent both drivers off the track at turn one off the start. Both drivers dropped to the rear of the field, but sustained no damage and were able to continue to race with the fastest lap pace of the whole grid.
Grant finished the race in sixth place, ahead of Scott in seventh. Despite the strong recovery and Symon not winning, Grant still lost the championship lead to Symon as we nudge over the halfway point of the season.
Behind Scott was Hayden Line in eighth with Mauro Iglesias in ninth and Jensen Bate tenth.