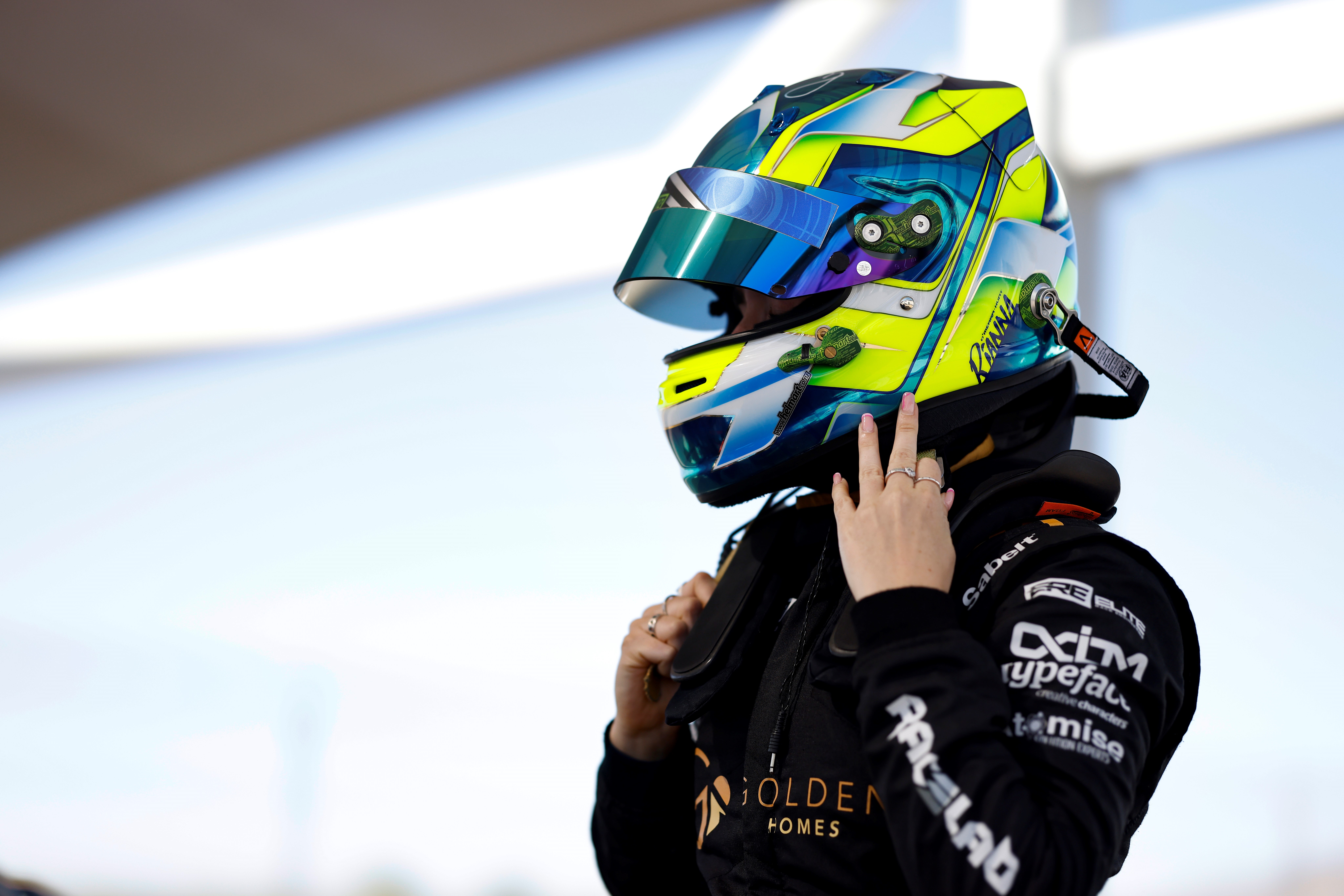 Porsche Cayman GT4 Debut for Rianna O'Meara-Hunt at Taupo
Wellington driver Rianna O'Meara-Hunt will line up in the Golden Homes GT NZ Championship in a Porsche Cayman GT4 at Taupo International Motorsport Park this weekend.
The multiple NZ Karting Champion has made the switch to GT racing this year, having claimed a spot in the US based The Heart of Racing GT4 driver search.
O'Meara-Hunt and American driver Hannah Grisham will compete in the 2023 SRO GT4 America SprintX championship, sharing the driving duties onboard an Aston Martin Vantage GT4 with a race schedule that features outings at Sonoma Raceway, Circuit of the Americas, Virginia International Raceway, Road America and Sebring International Raceway.
"I recently headed over to Phoenix in the US to join the team to complete our 2 day pre-season shakedown. It was so awesome to get back in the car and back amongst it with the Heart of Racing family," said O'Meara-Hunt.
"The test felt pretty successful for both myself and Hannah and we now have plenty of data and video to study as we lead into our first event at Sonoma over the last weekend of March."
Now back in New Zealand she will focus her attention to this weekend at Taupo, campaigning the Porsche Cayman GT4 raced last season by Heremana Malmezac. The car will be run by the Prime Speed Sports organisation.
"A big thanks to Heremana Malmezac of Aedifice Property Group and FHK Racing for organising the car for me to run with Prime Speed Sports. I've found these GT4 cars are much like a go-kart, so am looking forward to getting out on track at Taupo. It's the weekend before I head back to the USA for my first race at Sonoma, so will be good to get a little bit of racing mileage under my belt."
The Golden Homes GT NZ Championship will have two 30-minute races, and a one-hour feature race at the Taupo circuit.
"Other partners that are helping to make this weekend possible are RaceLab, Dayle ITM and Golden Homes in the Southern Lakes."