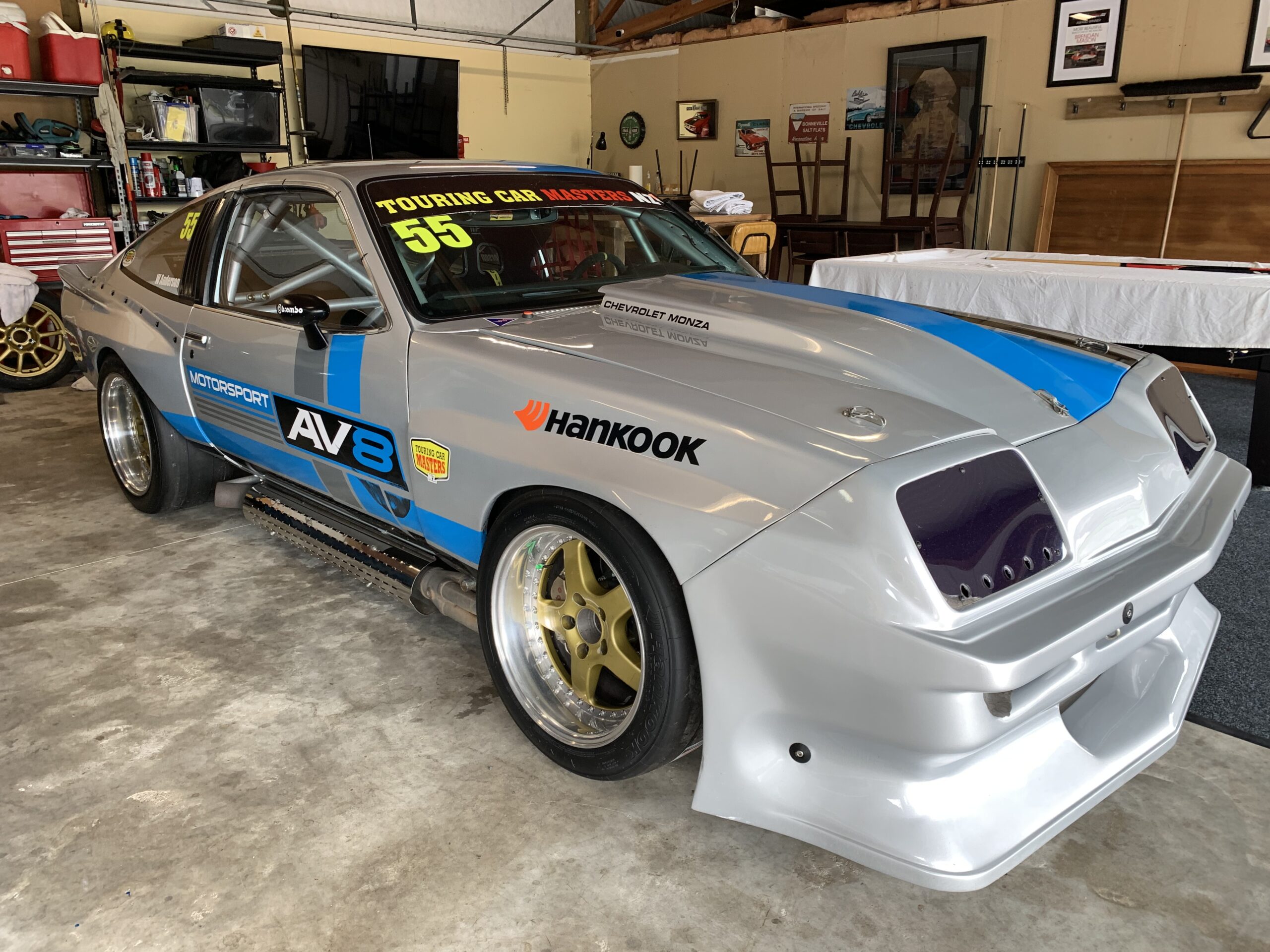 Muscle Cars to complement Super Trucks at Teretonga
The annual Southern Thunder motor race meeting at Teretonga Park in Invercargill this weekend (18/19 March) is always a popular one with the feature categories being the NAPA Auto Parts NZ Super Trucks and the Mobil 1 Mainland Muscle Cars.
One of the biggest field of trucks for many years will line up at the event while the Mainland Muscle Cars also come south with an impressive grid.
Debuting a new car in the Muscle Car class at the event is Invercargill driver, Brendan Mason. Mason is well known for his motor racing exploits and competed in the category at last year's meeting in a Chev Camaro.
This year he comes armed with a new weapon, an ex-Wayne Anderson Chev Monza, a five-year-old car which has done only five race meetings in that time.
Mason has not raced the car yet having done only 4 laps at Teretonga Park in practice but he is looking forward to unleashing the new beast in the Muscle Car races this weekend. "The car is very similar to the Camaro," he says. "There are a lot of similarities in the suspension, brakes, diff ratio's, shocks etc. It feels very similar to the Camaro. It is down on horsepower in comparison but lighter and narrower."
Mason is keen to compile some good finishes across the weekend's racing. "It is my first meeting in the car, it would be nice to be reasonably competitive."
Tony Forde of Invercargill is the other Southlander in the field in his Commodore and was a race winner at this event last year.
The Mobil 1 Mainland Muscle Car field is a quality one with Timaru driver John Hepburn in his Holden Monaro one of the men to beat. Hepburn has won five of the twelve races in this year's series. However, Rhys Gould of Christchurch has been competitive in his Ford Falcon while another Timaru driver, Rod Hayman, is quick in his Pontiac Firebird. The field consists of Commodores, Monaro's, Mustangs plus the Monza, Falcon and Pontiac.
With four races across the weekend and a format of scratch and handicap races expect plenty of fireworks on track.
The other feature categories include the NAPA Auto Parts New Zealand Super Trucks with their outing supported locally by Kings House Removals as they contest the Mobil Delvac 1 Trophy while local driver Alex Crosbie will seek to defend his championship lead in both the New Zealand Formula Ford Championship and the South Island F1600 Championship. Pre 65 Saloons, NZ Six Saloons and the Noel McIntyre Drainage Club Saloons complete the programme.
A parade of trucks during the Sunday lunchtime break will also be a feature.
Pre-sale weekend passes costing just $35 (plus any applicable admin charges) are available from Auto Centre, Tweed Street, Invercargill, E Hayes & Sons, Dee Street, Invercargill, Harrisons Supplies, Mersey Street, Gore while weekend passes at the gate are $45 each while day passes are $25 per day. Children 14 & under accompanied by an adult free.