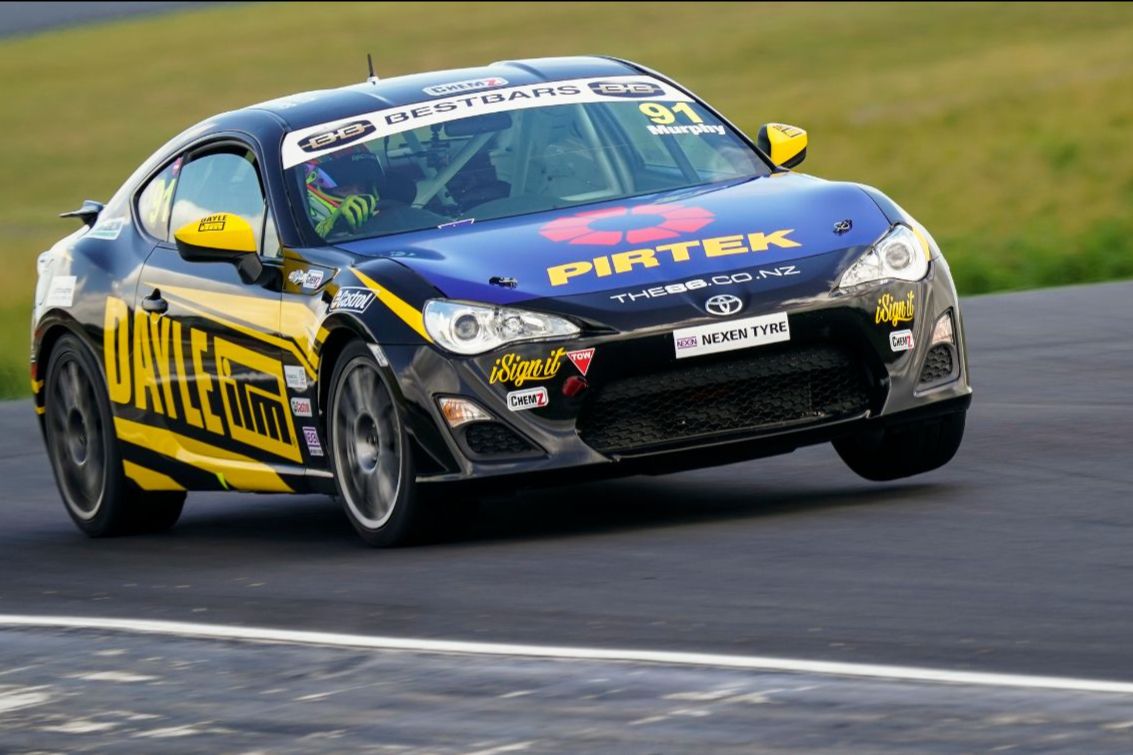 Plenty of positives after tough weekend for Dayle ITM Racing
It was a frustrating weekend for Dayle ITM Racing at the NZ Grand Prix, but there were plenty of positives to take away from an historic weekend for New Zealand motorsport.
The team fielded long time driver Brendon Leitch in the Grand Prix alongside its team of two – Christina Orr-West and Ronan Murphy – in the Best Bars Toyota 86 Championship. Leitch was on the pace throughout the weekend and was one of the pre-race favourites with the pundits and the TAB.
A penalty from Sunday morning's 20 lapper consigned him to the back of the grid for the Grand Prix. Leitch though, didn't intend to stay there and he fought back to claim an impressive sixth place after making a great start and being involved in some breathtaking race action, including a superb side by side duel that lasted almost half a lap with eventual winner Shane van Gisbergen. It was a battle that had the big crowd on their feet.
It was a similar case with the Toyota 86 drivers. Murphy had to start from the back of the grid in the first race when his car was found to be marginally underweight after qualifying third fastest.
An eye-catching drive through the field unfortunately included mild contact with team mate Orr West who was fighting hard for a top six position at the time. Both survived that encounter to finish and in a super-competitive 15 car field for the first round of the 2021 championship, they ended up sixth and ninth in the championship points table with plenty more to come. Orr-West was particularly impressive, carrying a rib injury for the rest of the meeting following the contact in the first race.
"Well, first of all and I think it would be a common theme amongst those there who are involved in the sport in any capacity, it was bloody awesome to see people back at a race track watching exciting racing," said Dayle ITM's Deborah Day.
"Despite some frustrating moments and a feeling of 'what might have been' there's no question it was a very memorable weekend.
"You take the highs and lows with motorsport, that's just the name of the game for us all. It could have gone better on track for us, but tomorrow's another day and we won't have to wait too long for Ronan and Christina to get out there again."
The second round of the Best Bars Toyota 86 Championship takes place this coming weekend as a feature part of the TOYOTA GAZOO Racing Festival. It's at Hampton Downs again but on the more familiar National circuit.