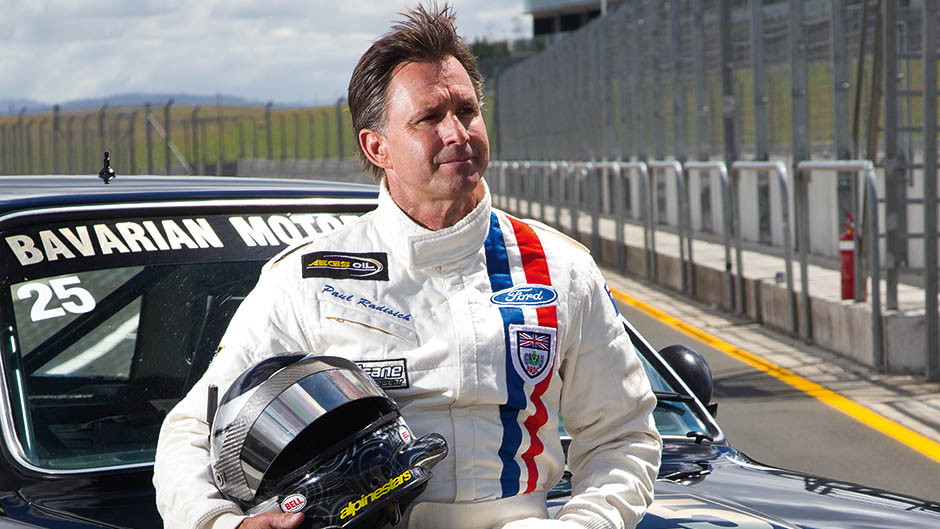 Paul Radisich to line up on Highlands grid for tilt at TCR title
Ex-World Champion Paul Radisich has confirmed he will be on the grid for the 2021 TCR New Zealand title fight at Highlands Motorsport Park. Cromwell, 23-24 April. Radisich joins a growing field of TCR cars for the winner-takes-all three-race title decider and will be piloting a M-Developments TCR.
"It's been two-decades since I drove a 2 litre car in anger," commented Radisich. "And, I'm very excited about being involved in TCR and look forward to being part of a history making event."
Radisich won both the 1993 and 1994 Touring Car World Cup, and still competes in his winning 1994 Ford Mondeo in the Historic Touring Car Series.
"TCR is a great class and I want to see it happen," said Radisich. "It's world class, so any young driver leaving New Zealand has some great opportunities overseas. It is a cost-effective category, relatively cheap to buy and run for the performance they give and the type of racing that they produce."
Meanwhile Allied Petroleum have been confirmed as the naming rights sponsor for the TCR New Zealand Championship.
HWR (owner of Allied Petroleum) CEO Scott O'Donnell said the sponsorship was a great fit for the petroleum and lubricant business.
"Allied Petroleum has been a major supporter of the NZ motorsport scene for a number of years. From providing fuels and lubricants to keep the cars racing around the track, to fuelling the vehicles of spectators who support motorsport, we are there supporting through our brands Allied Petroleum and our authorised distributorship of Mobil oils.
"The TCR champs have a lot of synergies with our business, the interests of our customers and the passion of our staff. Our sponsorship will allow some of NZ's best drivers to compete in an international formula and is a great opportunity for the younger drivers coming through, to measure themselves against some of NZ's best."
Highlands Motorsport Park is not new to Radisich having competed there in the Carter's South Island Endurance Series in a Ford Mustang.
"It really is a drivers' track," commented Radisich. "It has a little bit of everything and certainly has Tony Quinn's (circuit owner) name all over it.
As well as the overall New Zealand Touring Car Championship title, the recently announced prize of free entry into any of the remaining 2021 TCR Australia rounds, including the Bathurst International event, is on offer at Highlands.
The Super Production Series incorporates both the Allied Petroleum TCR New Zealand and Production Racing Championships' on the same grid. The one-round only at the Highlands Motorsport Park will see three races over two days to decide the NZ titles for both categories, 23-24 April 2021.