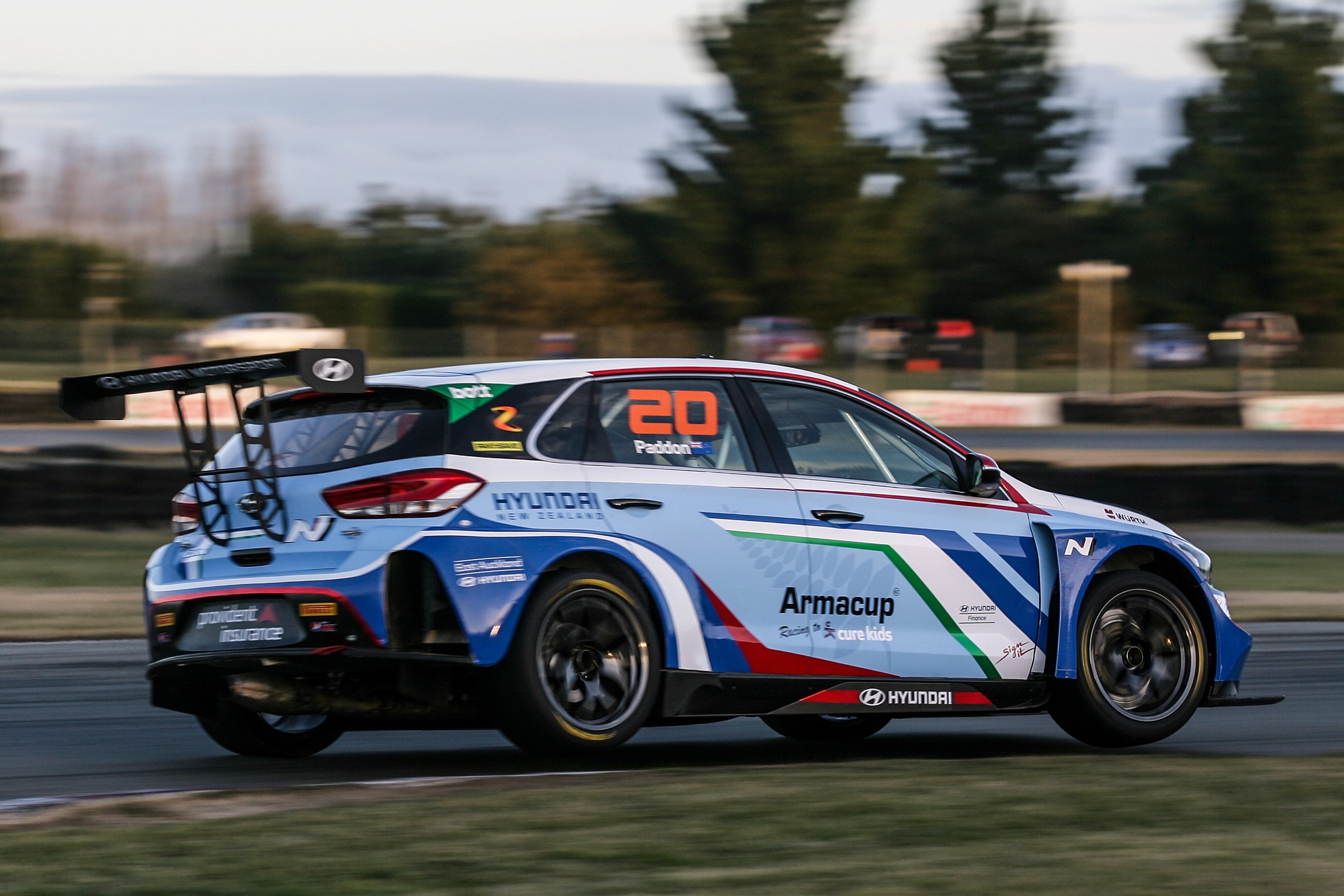 Paddon ready to headline Highlands Rush Hour
World championship rally winner Hayden Paddon has confirmed his entry for the Rush Hour race at Highlands Motorsport Park next month, in what will be his New Zealand circuit racing debut.
With the introduction of the TCR class delayed, Paddon will be one of a pack of up to eight TCR cars that will contest the race on January 18th as part of the Speed Works Motorsport Championship weekend, and he's looking forward to the challenge that a one hour circuit race will bring.
"I've no idea what to expect really but I have to say I'm really looking forward to getting out there and racing," he said. "We've done a couple of short test sessions on the track in our Hyundai TCR car and there's plenty of grip. The stability of the car is very good and there's lots of corner speed. We do get similar levels of grip in a rally car on tarmac of course, but the circuit car is much stiffer. At the end of the day I enjoy driving and love driving fast.
"If it's got four wheels and a steering wheel it's going to keep me happy. We've got a busy year across a number of codes and this is going to be a great way to start the season."
Hayden's TCR Hyundai is only seven races old and was used in Europe last season before it was shipped to New Zealand. It's longer, wider and lower than a rally car and despite being different in many ways, Paddon says it suits the modern rally driving style.
"Nowadays the rally driving style has become a lot more refined and not unlike the technique used on circuits," he added. "It's about being patient and smooth and both a rally car and this car reward that technique. I'm pretty excited about January. I'm sure the race fans will be keen to see how a rally guy goes! I can promise them I'll be pushing as hard as always."
With handicapping rules in Rush Hour races favouring drivers who can maintain a pace closest to their qualifying speed, Paddon will start the race as one of the favourites.
Rules don't restrict the talented amateur racers wanting to take on the pros. Each race will be held over a full hour, with a rolling start and the compulsory pit stop being taken during a dedicated pits stop window. The duration of the pit stop is defined by qualifying performance, so the faster the car in qualifying, the longer its compulsory pit stop. Tyre changes and refuelling are also permitted. The result of all of that is that cars that can get closest to their qualifying pace without going over it and maintain that pace for the longest period will be in with a shout of winning outright.
The first race will take place at Highlands Motorsport Park on Saturday 18th January, with practice available to drivers on the Friday before. Rush Hour then moves to Teretonga Park on Sunday January 26th with practice on the Saturday. The North Island races will be held on Saturday January 31st at Hampton Downs with practice on the Friday and then a fourth event will run at Pukekohe Park on Sunday February 9th with practice on the Saturday.