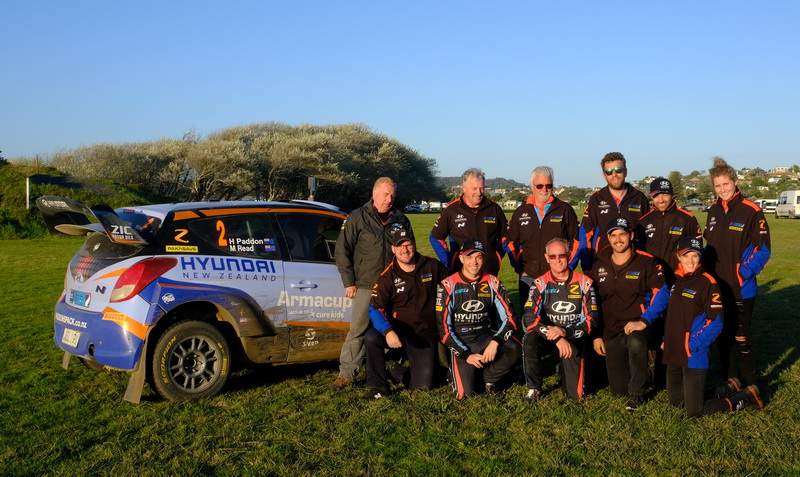 Paddon launches 'Driven' documentary series
Kiwi rally star Hayden Paddon has launched a behind-the-scenes documentary series about his New Zealand-based rally team Paddon Rallysport.
The four-part documentary series – with part one launched on 15 May – uses the same name, Driven, as Paddon's autobiography being published by Penguin Random House later this year. The two projects complement each other but Driven: The Paddon Rallysport Story has a different storyline to Driven: The Hayden Paddon Story. While the autobiography promises a candid look at Paddon's professional and personal life, the documentary series will cover twelve months of action with the Kiwi rally team, showing the highs, the lows and the challenges of running a motorsport team.
Paddon says: "We have big ambitions with Paddon Rallysport and this year is the building block to that. The Driven documentary series will allow others to share this journey with us."
Paddon is pleased to have an ambitious young Kiwi filmmaker Jack Smith, of MA Media in Christchurch, creating the video production. "Jack is a talented videographer who pushes himself to master new skills and technology. I'm excited to see how Jack's work develops across the year-long project."
Driven, part one, is available now on YouTube.

The documentaries will also be available on ThreeNow, the online on-demand TV portal of Three, which Paddon says is part of a new relationship with the network to expand the audience following Paddon Rallysport's fortunes in national and international motorsport.
Driven, part two, is scheduled for release late August.
Keep up with news from Hayden Paddon and Paddon Rallysport by joining Paddon's Pack at https://www.paddonspack.co.nz or follow them on social media: Facebook, Twitter or Instagram.
Media release: Kate Gordon-Smith
Photo: Geoff Ridder