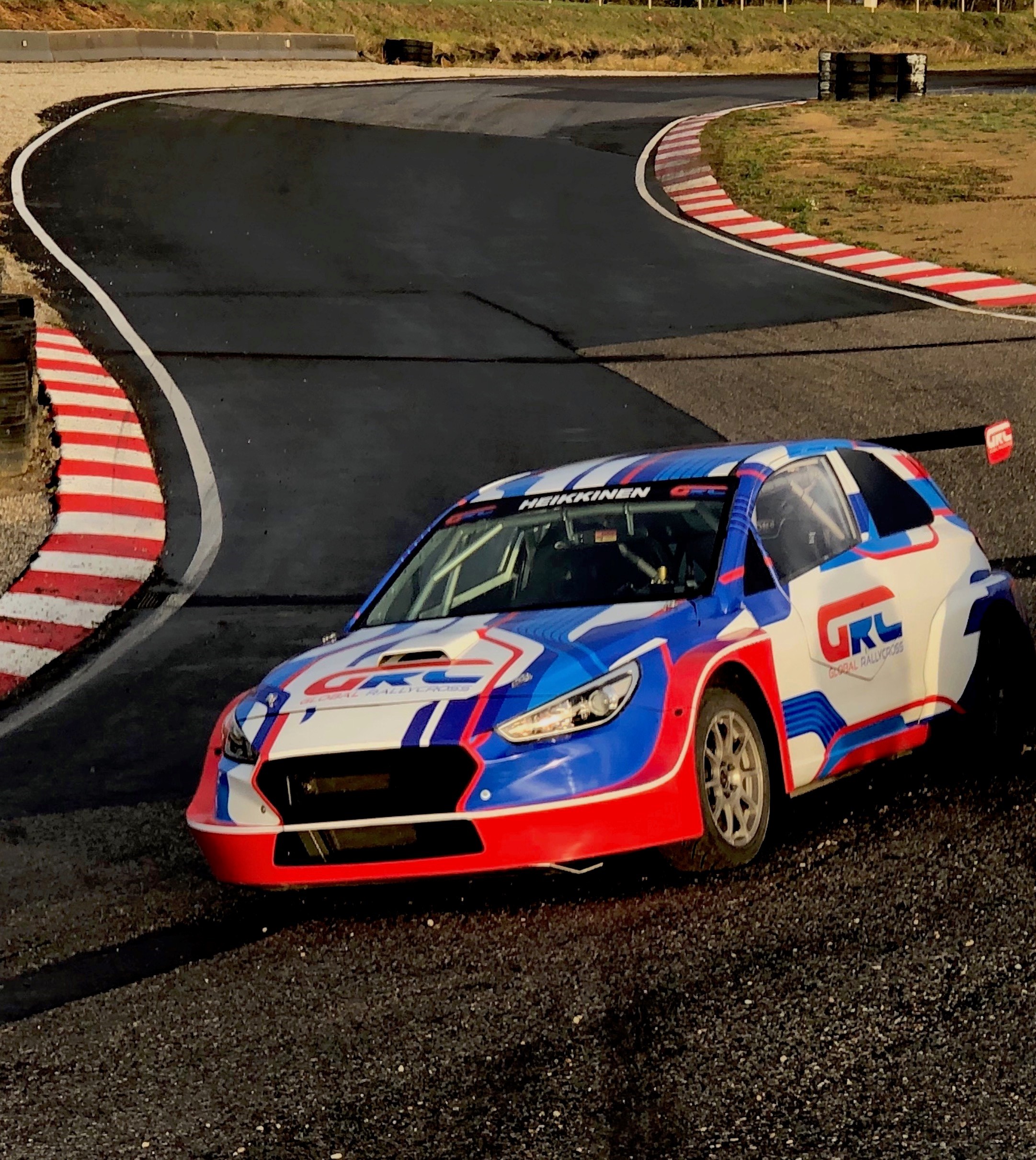 Paddon joins GRC Europe grid!
WRC driver and Production World Rally champion Hayden Paddon is the latest addition to the Global Rallycross Europe championship grid.
Hyundai factory driver Hayden Paddon has made the switch from WRC to GRC for the series' inaugural 2019 season. The New Zealander will be driving a Pantera RX6 car with a Hyundai i30 body kit.
"I have been in Rallying for a long time, so Rallycross is not completely new to me, but I will have to adapt to cars racing alongside me. GRC Europe will be a new challenge and I am looking forward to taking it on, joining the other drivers throughout the year and trying to be competitive", the 31-year-old Kiwi said.
"We are delighted to have Hayden in our line-up now. He has always been one of my favourite drivers with a unique style. He is exciting to watch, so I am sure, the fans will love him," GRC Europe CEO Max J. Pucher added.
The 2019 GRC Europe season kicks off with the official test at the MJP Arena Fuglau (Austria) in early May, before the points chase starts in Dreux (France) on June 29/30.
About Hayden
Hayden was introduced to motorsport by his father Chris, a rally driver himself. Only aged 15, Paddon jr. competed in his first rally and in 2007, made his World Rally Championship debut at his home event in New Zealand. Winning the PWRC title in 2011, he moved up to the World Rally Car category. Paddon and his co-driver John Kennard became the first New Zealanders to win a WRC event taking victory in Argentina in 2016 with Hyundai and a further 7 WRC podiums. Most recently, Paddon has provided his expert knowledge to a new rallycross circuit project at Timaru's Levels Raceway, near his native Geraldine.
About GRC Europe
MJP Promotions is the promoter of Global Rallycross Europe as the first of a worldwide Rallycross series with a joint Grand Finale event. In 2019, GRC Europe will field two categories, GRC Titans and GRC Supercars. GRC Titans will field up to fifteen PanteraRX6 cars, which have been specifically developed by MJP Racing in Austria, to cater for top notch Rallycross action at affordable pricing. Up to 20 GRC (FIA based) Supercars will battle for points in the other class. Balance of Performance (BOP) rules will guarantee a level grid. Every team has one car in each category.
GRC Europe 2019 Calendar
Round 1&2 – Dreux, FRA                     29-30 June
Round 3&4 – Lydden Hill, GBR            27-28 July
Round 5&6 – Montalegre, POR           10-11 August
Round 7&8 – MJP Arena, AUT             7-8 September
Round 9&10 – Nyirád, HUN                 5–6 October
Finale – Estering, GER                         19-20 October
Media release: HM Sports