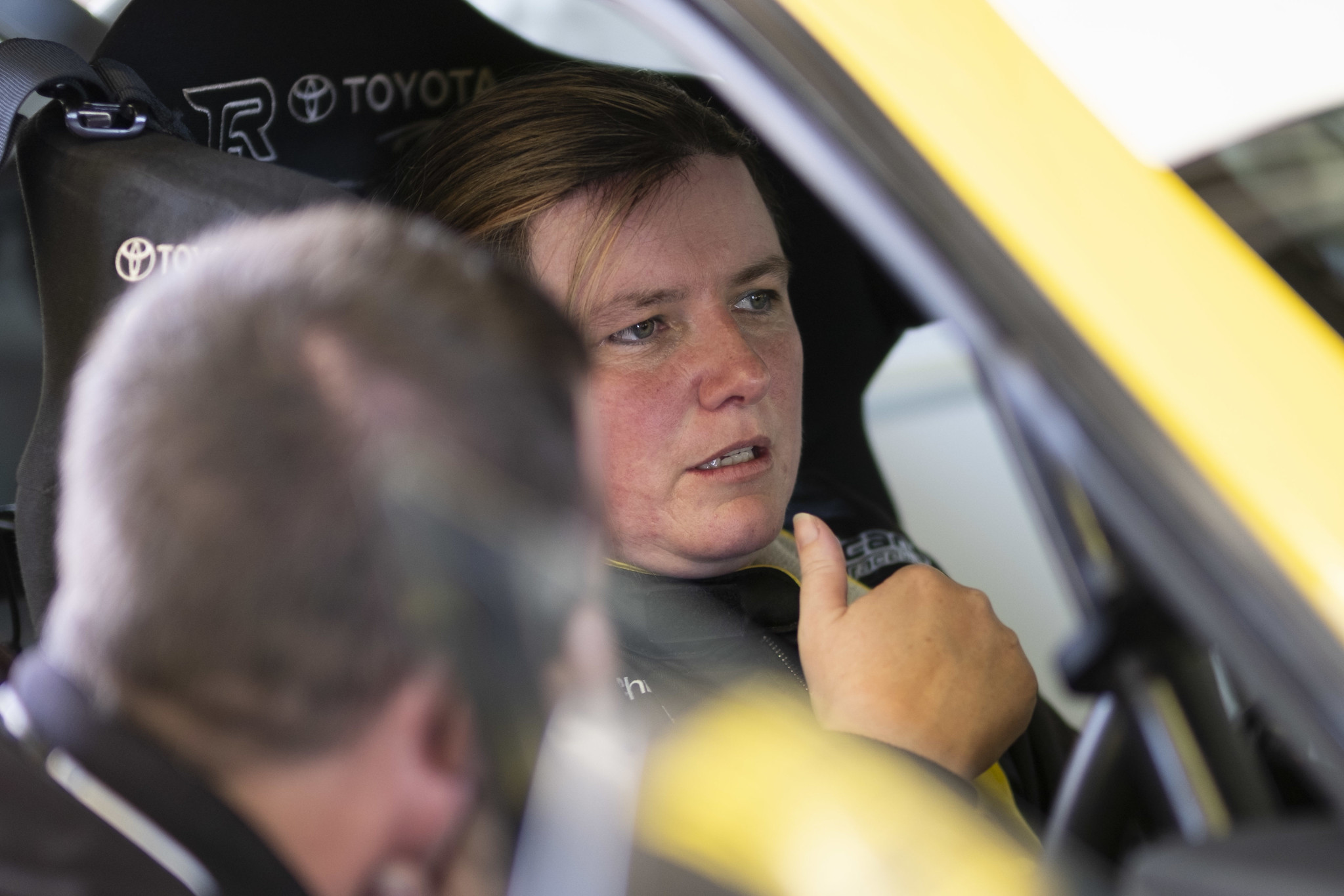 Orr-West set for Bathurst return
Toyota 86 veteran Christina Orr-West is heading to Bathurst for the first time in 14 years and will race at Supercars' big weekend in the final round of the 2023 Toyota GAZOO Racing Australia 86 Series.
Work commitments have forced Masters class winner – and Bathurst drive prize winner – John Penny to sit out the big weekend, and Orr-West was delighted to be asked to step into the hot seat as class runner up in the 2023 championship.
Well known to fans of New Zealand circuit racing, the vastly experienced Whakatane dairy farmer and mum won't be in her familiar yellow Dayle ITM-supported TR86 at Mount Panorama, but instead will be behind the wheel of a Toyota GAZOO Racing liveried factory car, as part of TGR Australia's final Toyota 86 round.
With experience ranging from Indy Lites to current GT3 and GT4 specification endurance sports cars, Orr-West has also raced twice in the Bathurst 12 Hour, so has plenty of circuit knowledge too.
"My experience at the 12 Hour pre-dates the GT type cars and was in 2007 and 2009," she explained.
"In 2007 I competed in a pink Astra CDTi Diesel driven by myself, Leanne Tander, Lauren Gray and Samantha Reid," explained Christina. "We were racing in the Alternative Energy Diesel/Hybrid Eco Class 9 for vehicles under 3.5 litres. That car blew its turbo after six hours and I had to wait until 2009 for a better result.
"That year I drove with Heather Spurle, now a water speed record holder and Molly Taylor, now a rally champion, in a Subaru and we finished second in class and 27th overall.
"It's a few years ago of course but I'm pretty confident I can remember which way it goes and that I'll be able to settle in quickly and enjoy the experience. I'm super grateful for the opportunity and of course, looking forward immensely to the weekend."
Orr-West will get two practice sessions on the Thursday of the event to get her eye in before an early start on Friday with qualifying. Friday will also see the first race in the early afternoon. There's another race on Saturday then the concluding race on Sunday before the Supercars driver parade.