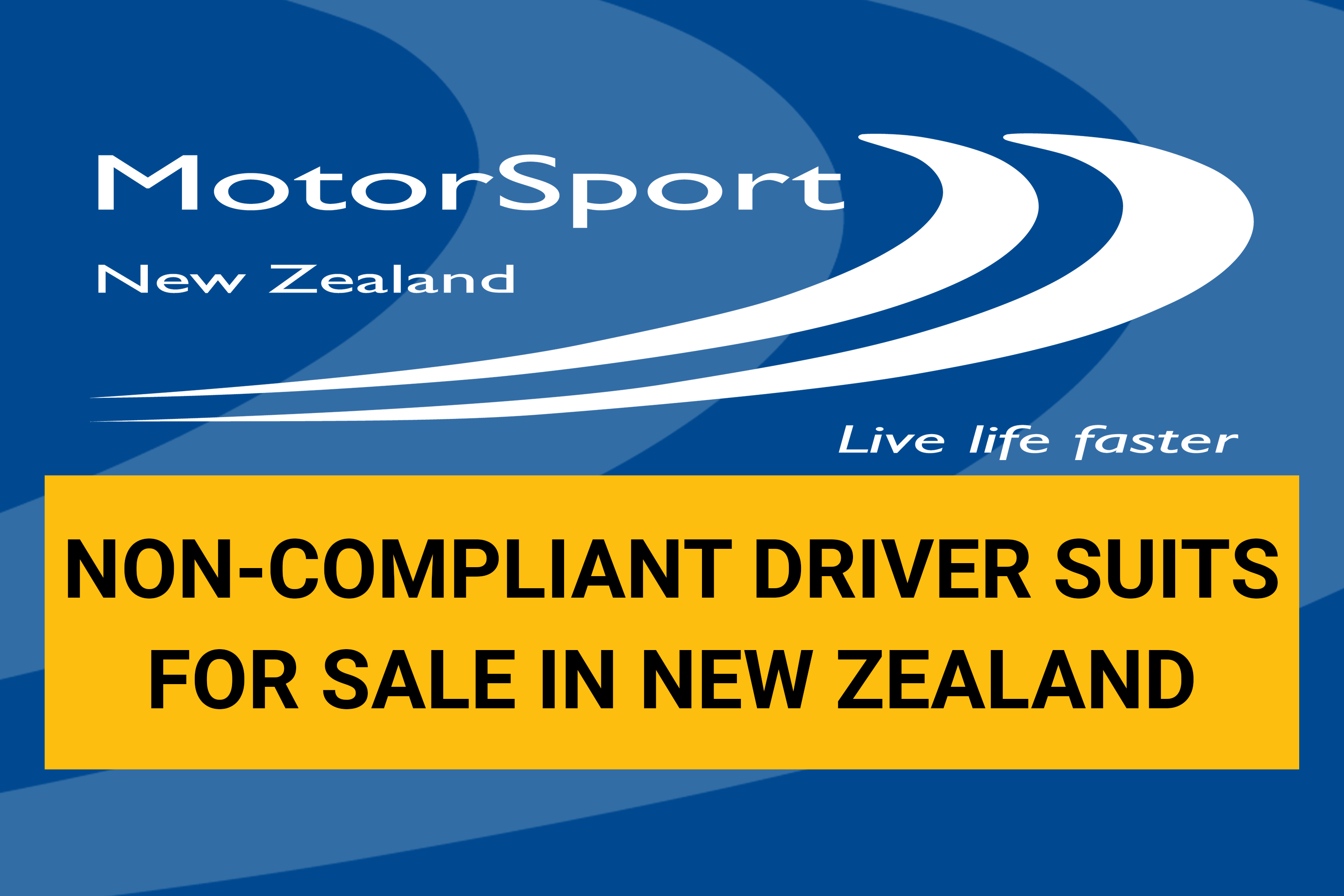 Non-compliant driver suits for sale in New Zealand
MotorSport New Zealand has become aware of non-compliant driver suits being sold in New Zealand. The suits in question have a manufacture date past the FIA-certified homologation date. These suits were manufactured in 2022 but are homologated to FIA standard 8856-2000, which expired in December 2021 and no safety apparel items could be manufactured under this standard after December 31 2021.
MotorSport New Zealand is advised that all known suits to have been affected have now been recalled by the supplier. HOWEVER, if you have brought a suit in 2022 you should check your suit does not have the label below with the date of the manufacture being 2022.
If your suit has this label with 'Year of manufacture: 2022' embroidered on the collar, please contact the vendor you purchased the suit from to discuss your options.
If you are unsure if a suit you purchased in 2022 is compliant or not, please contact our Technical Department at technical@motorsport.org.nz.
Driver suits made to the FIA 8856-2000 standard are still able to be used at MotorSport New Zealand permitted events, provided they have a manufacture date prior to December 2021 as per the FIA homologation standards.
MotorSport New Zealand recommends only purchasing safety apparel from reputable retailers who are authorised stockists of the safety item's manufacturer. You can always receive free advice from MotorSport New Zealand's Technical Department before purchasing by emailing technical@motorsport.org.nz with the item you're considering purchasing and what type of competition you're planning to compete in.