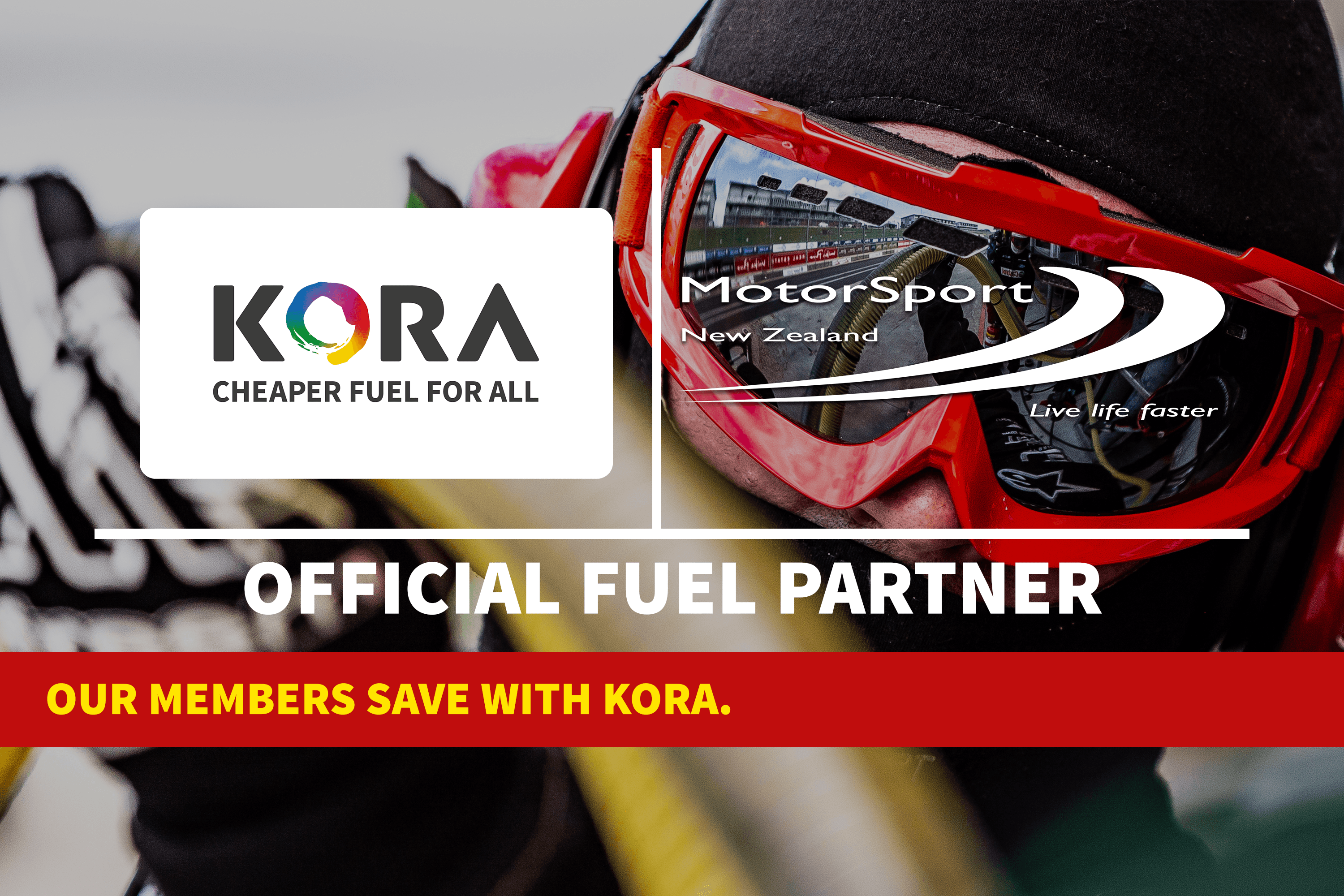 MotorSport New Zealand partners with Kora to bring fuel discounts to members
MotorSport New Zealand has announced another member benefits partner, this time with discount fuel card provider, Kora New Zealand, to bring their benefits to licence holders.
All MotorSport New Zealand competition and officials licence holders will be able to apply for a Kora fuel card. The Kora card unlocks a 10 cents per litre discount off the pump price at Waitomo and Mobil stations.
Fuel savings are never far away with Kora who believe in cheaper fuel for all. Kora has a wide range of partner businesses, not-for-profits and organisations that share their vision.
"MotorSport New Zealand is pleased to welcome Kora onboard as our latest partner," said MotorSport New Zealand CEO, Elton Goonan.
"We know motorsport people love their cars, both their competition vehicles and their daily drivers and discounted fuel with Kora with help our competitors save money when competing and getting to and from the track.
"We're also very pleased to offer this benefit to our licenced officials as well as a small thank you for their contribution to the sport."
Kora New Zealand is equally buoyed by the partnership says Kora New Zealand CEO, Liza Cox-Hancy.
"The opportunity to partner with MotorSport New Zealand is fantastic and we cannot think of a better fit for our offer," said Cox-Hancy.
"We know the flexibility of our fuel cards will compliment your sport and we are very excited to bring discounts every day, every fill"
MotorSport New Zealand licence holders and officials can sign up online now for a Kora fuel card at www.koranz.co.nz/motorsportnz.