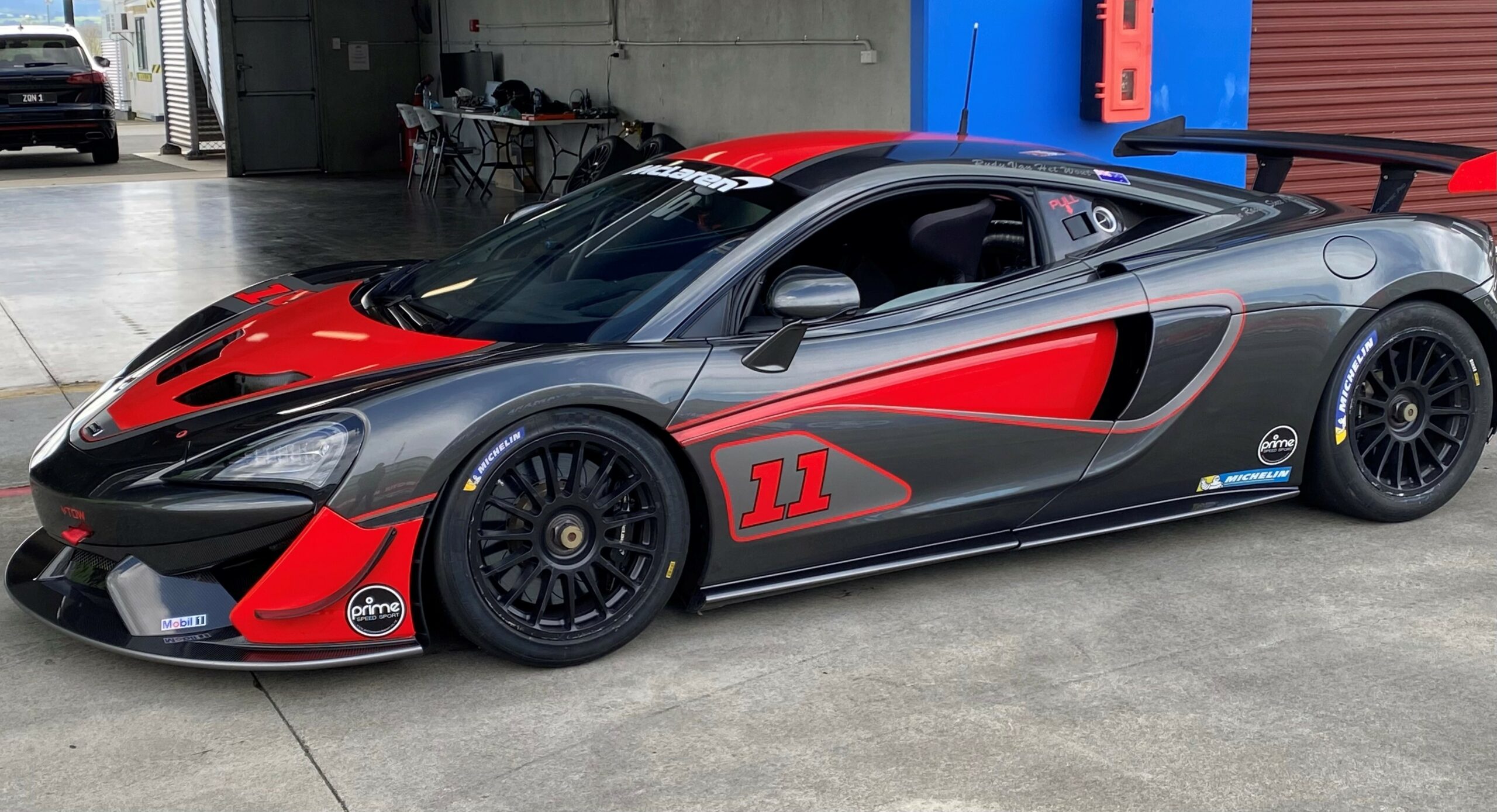 McLaren Rookie Ready for New Season
Rudy Van Het Wout is eager to hit the track in his McLaren 570S GT4 when the new season of the GT New Zealand Championship gets underway at Highlands Motorsport Park in January.
Last season's GT4 championship attracted a number of rookie McLaren GT4 racers with little or no track experience – with most returning for second season. Watching from the side lines last season, Van Het Wout has been inspired to join the on track action.
"After watching all of the previous GT4 series last summer, I was inspired by the transition of the McLaren road car owners into competitive racers within the mixed range of GT4 marques and drivers who competed," said Van Het Wout.
"Watching the highs and lows of each race and seeing the progression in skill levels and the growing confidence of the drivers, I decided to sit my motorsport license and commit to the 2023 season."
Like many of the GT4 racers, Van Het Wout has owned McLaren road cars, and with some on track driver training has made the transition into his own 570S GT4.
"I've owned a number of road going McLarens and driven some 35,000 kms on country roads, McLaren coaching events and track events over the last 4 years. The move into a 570S GT4 was made easier with the completion of the McLaren driving academy in March of this year at Taupo and then, undertaking a very well structured driver training programme through Prime Speed Sport based at Hampton Downs.
"The McLaren 570s GT4 is for me the natural choice being fast, reliable, well balanced and has for me, the inherent familiarity to the road car."
The Van Het Wout McLaren will be run out the Prime Speed Sport organisation, which will run two other McLaren GT4's.
"I am looking forward to getting my rookie season underway in Cromwell in January fully supported by Phil Hall and Sam Robinson at Prime Speed Sport. I have spent most of my driving time on Hamptons and Taupo but Highlands and Manfeild will be new tracks to me. Therefore, the approach there will need to be more conservative."
"I am under no illusions as to the highly competitive nature of the drivers in the series and the intensity of each race, but after having shared the track with quite a few of them over the year, I am more confident that I will be able to achieve my objectives for the season.
"When the flags drops, I know things will be different and that I will be largely on my own, but that's how I like it and its why I'm doing it. Knowing that I have nothing to prove to anyone else but myself, so no pressure, just a few nerves."
The 2023 GT New Zealand Championship will consist of a four-round series over three months commencing January 13-15 at Highlands Motorsport Park in Cromwell. This will be followed by the second round with the New Zealand Grand Prix at Hampton Downs on February 3-5, before heading to Taupo on March 17-19. The final round will be at Manfeild on April 14-16.