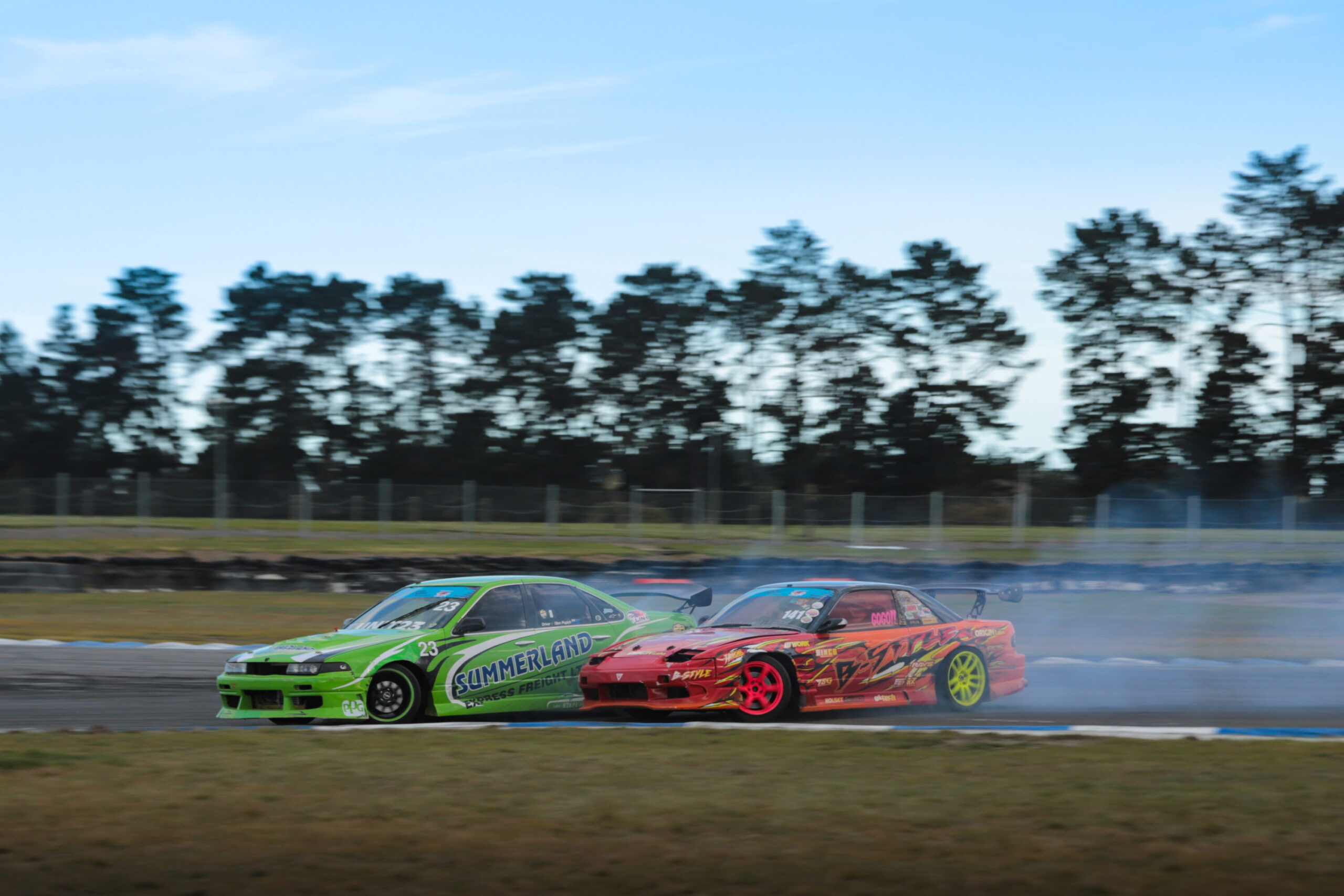 Massive start to 2021 at Teretonga Park
It will be a massive start to 2021 at Teretonga Park in Invercargill with three superb motor racing events scheduled for the circuit in the opening three months of the year.
January has been a traditional month for motor racing fans to head to Teretonga Park and so it will be again 2021. The weekend of 15-17 January will feature several classes of motor racing allied to an appearance by Drift South which promises to be an exciting weekend of action presented by Downer.
The thunderous OSCA Super Saloons return for their second appearance of the season supported by South Island Formula 1600 who provided some really close wheel to wheel racing in their recent appearance at the track. NZ Six Saloons, the 2K Teretonga Challenge, Noel McIntyre Drainage Clubmans Saloons plus Sports & Racing Cars add to the programme.
The racing will be supported by Drift South who will appear on Friday and Saturday of the weekend. If you have never experienced a drifting event this is the perfect time to discover a motorsport discipline with a huge following.
While the Castrol Toyota Racing Series is confined to the North Island this summer Southland Sports Car Club Race Committee Chairman Bevan Gerrard says, "the January meeting is a traditional one for Southland motor racing fans and we hope people keep the weekend free to make their regular pilgrimage to Teretonga Park."
Tickets to the event will be available from Auto Centre and E Hayes & Sons from 16 December. A discounted weekend pass presale is $20 while gate sale prices are a weekend pass $25, Saturday only $15 and Sunday only $20, Children 14 & Under are free (if accompanied by an adult).
After that event the Mobil 1 Classic SpeedFest will see the circuit's weekend of classic motor racing from 19-21 February with the final race meeting of the season entitled Southern Thunder featuring NZ Super Trucks, Mainland Muscle Cars and plenty more over the weekend of 20-21 March.