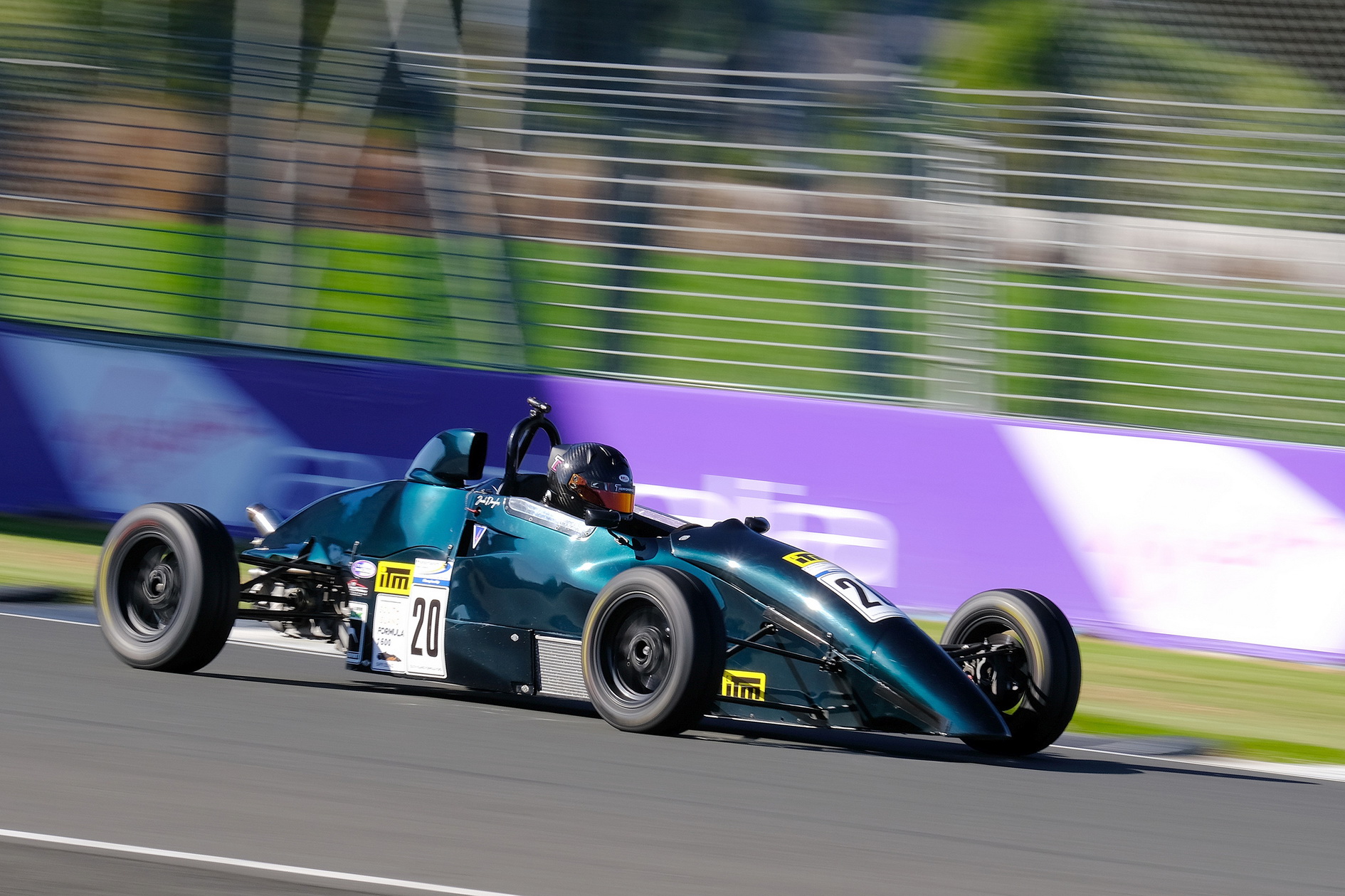 Jacob Douglas moves forward in NZ Formula Ford Champs at Pukekohe
Jacob Douglas has relished the challenge of another new circuit with three more top-ten placings at the second round of the 2021 New Zealand Formula Ford Championship. Fifth in qualifying resulted in the Christchurch teenager finishing seventh, fifth and eighth at Pukekohe Raceway on Sunday with plenty of positives from the day of competition.
"There are a lot of positives to take away from Pukekohe, more than from the previous round at Hampton Downs. I've gained more confidence and experience from some really close racing. I feel that I have a much stronger pace all weekend and as a result we are now fighting for a top five position in each race, so have made lots of steps forward."
Douglas was thrilled with his improved qualifying position, just one-tenth off putting him third on the grid.
"It all went to plan as I got a good draught, which is essential here, and set a quick qualifying lap which was nearly a second quicker than in practice on Saturday afternoon. It's a tricky track, both bumpy and scary with it's concrete walls but now would now be one of my favourites.
"In the opening race I got a great start and was able to maintain fifth place. However, I got caught out because of my lack of track knowledge, not being sure of where passing was best and got shuffled back to seventh where I finished. I learned heaps from that one.
"I was able to make a major step forward in the second race, which had lots of passing, and finished fifth. Had some good battles with Zac (Christensen) and even maintained fourth position for a while.
"In the last race I had another good start getting into fourth spot but unfortunately went backwards from there due to a misfire. I just couldn't accelerate so drove my hardest and caught up to the pack, then at the hairpin the car jumped out of gear which didn't do us any favours."
Matthew McCutheon continues to lead the championship from Christchurch's James Penrose. The close racing from the opening round continued with two narrow wins to McCutheon and one to Penrose.
The championship takes a break before the final round at the Formula Ford Festival meeting at the Mike Pero Motorsport Park, Ruapuna, Christchurch 1 May. The festival celebrates the 40th anniversary of the South Island Formula Ford Club and 50 years of Formula Ford racing in New Zealand.
Douglas, along with Christensen and Penrose will first tackle the final round of the 2020/21 South Island Formula 1600 Championship at their home track in Christchurch, 27-28 March.
"I've done a lot of laps at Ruapuna so it will be a good change not to have to worry about learning a new circuit. Obviously going into a home round will be an advantage, so we can focus on more important things such as car setup and track position."