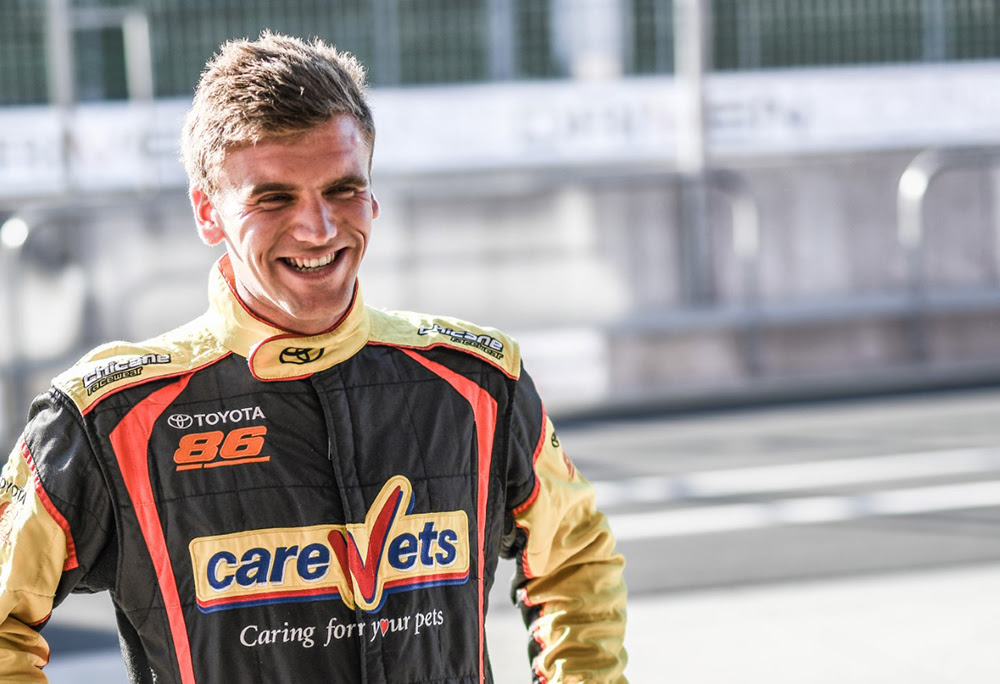 Jack Milligan confirmed in second Track Tec Racing Audi for Albert Park
Track Tec Racing has confirmed that it will enter two Audi RS 3s in the inaugural carsales TCR Asia Pacific Cup at the Formula 1 Rolex Australian Grand Prix in March.
The New Zealand-based team has secured its countryman Jack Milligan to drive alongside Dutchman Stan van Oord in a two-car effort for the Albert Park street track event.
Milligan, 23, is a former New Zealand Toyota 86 Championship winner, and recently made his race debut in the Audi TCR car, competing in endurance race at Highlands Motorsport Park last week.
Milligan's drive with Track Tec Racing at the Grand Prix event will be his first official TCR-sanctioned race meeting. He is also the first New Zealand driver to be confirmed on the Albert Park grid.
While it will be his official TCR debut, he will benefit from the experience of van Oord. The 22-year-old Dutchman has competed in various TCR races across Europe, including winning back-to-back championships in his local series in the Netherlands, driving a Cupra TCR.
The two Track Tec Audis will venture over to Australian shores next month ahead of the TCR Asia Pacific Cup that will be held at the Albert Park street circuit as part of the Formula 1 Rolex Australian Grand Prix on March 12-15.
"For the first event held at Melbourne, my main goal is to be inside the top 10 and then we will work forward from there," said Jack Milligan.
"My mindset is to be positive and take it all as it comes.
"Having such a great team like Track Tec Racing behind me has already been great so far. I just want to provide great results for the team and make a name for ourselves over there.
"Performing in front of big teams at the Grand Prix is also going to be a big thing and something that will definitely be on my mind leading up to the event.
"I'm really looking forward to grabbing this big opportunity with both hands and really show what I'm capable of. Coming from a saloon car and GT3 background, I'm up for the new challenge of the front wheel drive Track Tec Racing Audi."