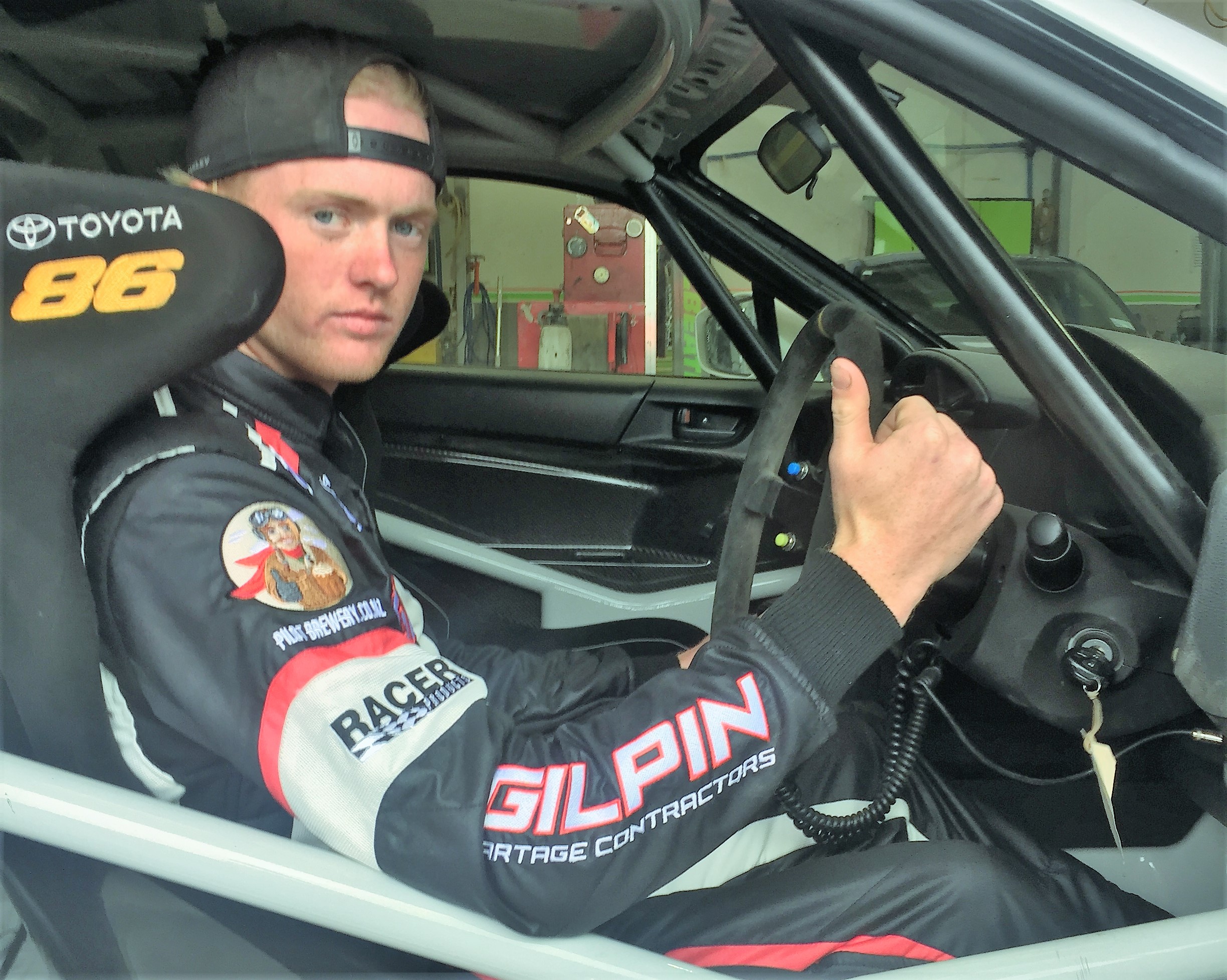 Hughes launches circuit racing career in Toyota 86 Championship
Hamilton racer Mitch Hughes is the latest driver to sign up for the Toyota 86 Championship, and he'll be in it for the long haul as preparation for following in the tyre tracks of his racing father.
Mitch is the son of BNT V8's racer Lance Hughes, who has been a regular in the country's top touring car class for a number of seasons. The Hillcrest High School student has been riding performance motocross bikes since he was six years old, and the 2018-2019 Toyota 86 Championship will represent his first steps in circuit racing.
"We're not underestimating how hard it is going to be but the Toyota 86 category is a great place to start and we have some good people at Hamilton Motorsport who will help us move in the right direction," explained Mitch.
"We're measuring ourselves against the best out there and we'll be aiming to make steady but solid progress in our first season in the category. Long term, I want to progress up the touring car ladder and we think this is a great way to begin."
That list of experienced people behind Hughes campaign will include Luke Dinsdale – who has run Hughes Senior's Holden and a number of other notable V8 racers over the years. Young engineer Doug Battersby will be chief mechanic on the car and the team will carry backing from Gilpin Cartage Contractors as well as from the family business Hamilton Asphalts.
In the build up to the season's first round at the Supercar event at Pukekohe in November, Mitch will also benefit from some one-on-one driver training and set-up advice from up and coming Aussie V8 racer Jack Smith, who will be one of the favourites in New Zealand's 'main game' V8 series in the second Hamilton Motorsport Holden. With both the Toyota 86 Championship and the national V8 series kicking off at the Supercar round then running within the Speed Works MotorSport NZ Championship calendar, the three car effort will represent a huge effort for Hamilton Motorsport.
The Toyota 86 Championship season begins at the Supercars Championship event at Pukekohe Park in November before joining the Speed Works Motorsport NZ Championship for round two on Pukekohe's original 'short course' configuration. The championship then heads south for weekends at Highlands Motorsport Park and Teretonga before heading to the New Zealand Grand Prix meeting at Manfeild Circuit Chris Amon in February. It concludes at Hampton Downs in March with a non-championship endurance racing weekend in Taupo a month later.
The full schedule for the Toyota 86 Championship is as follows:
November 2-4                  Pukekohe (with Supercars)
December 7-9                  Pukekohe short track (no back straight chicane)
January 11-13                  Highlands Motorsport Park, Cromwell (with Castrol Toyota Racing Series)
January 18-20                  Teretonga Park, Invercargill (with Castrol Toyota Racing Series)
February 8-10                   NZ Grand Prix at Manfeild, Manawatu (with Castrol Toyota Racing Series)
March 9-10                       Hampton Downs Motorsport Park, North Waikato
Media release: Toyota Racing
Caption:  Looking for a career in the big time – Mitch Hughes and his Toyota 86.