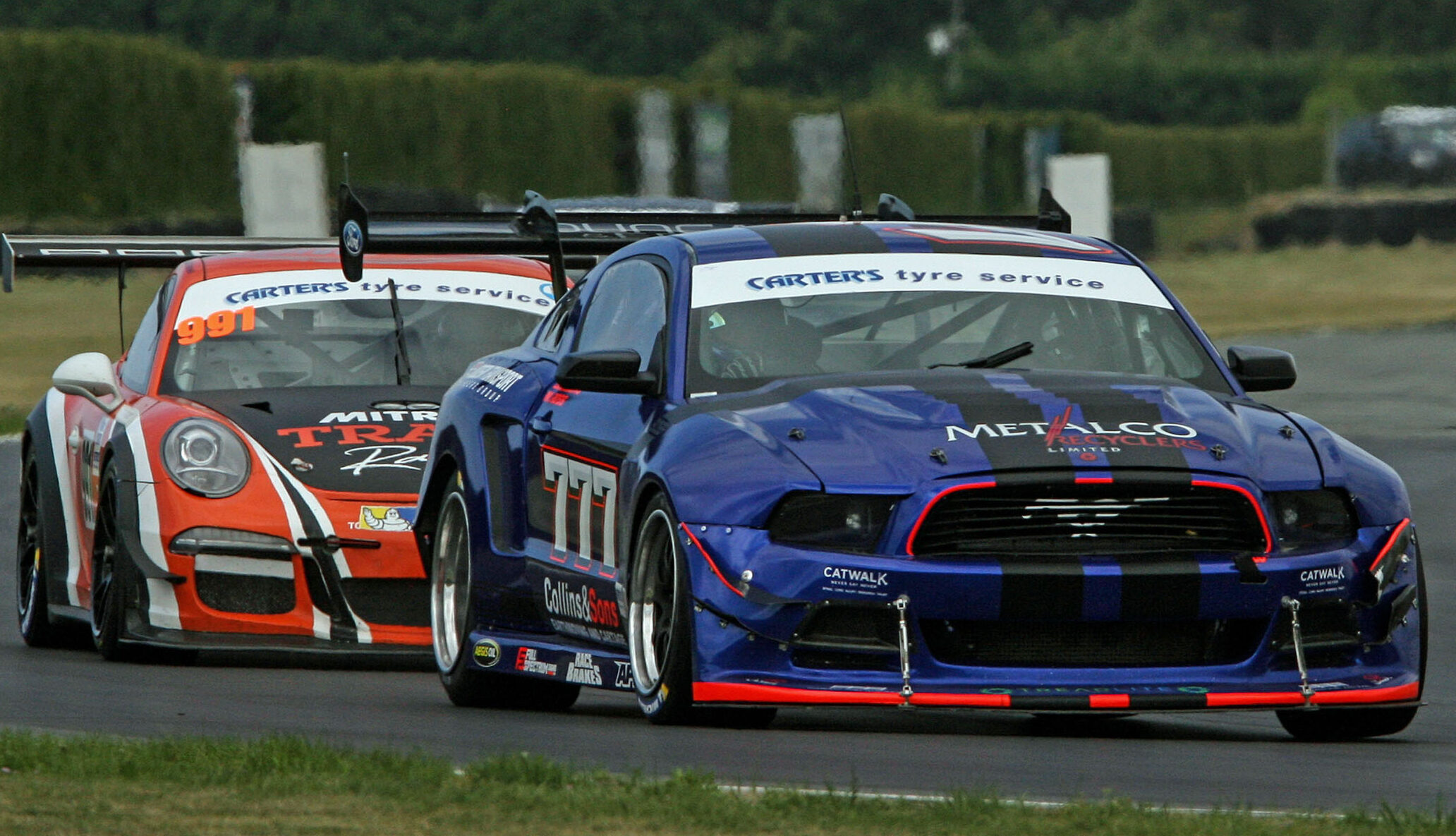 Hot entry list for NZ Endurance Championship One Hour race at Highlands
A large grid of over thirty entries will line up at Highlands Motorsport Park in Cromwell for a winner-takes-all One Hour NZ Endurance Championship race on Saturday.  Overall and Class titles are on the line with a competitive mix of cars having qualified in the recent Golden Homes North Island and Carter's Tyres South Island Endurance Series'.
Overall title is likely to go to one of almost a dozen Porsche GT3s' from Class D (GT type).  Fresh from winning his first South Island title, Dunedin's Martin Dippie (Porsche 991 GT3RS) will be pursued by Christchurch's Marco Schelp (Porsche 997 Cup S), who won two of the three South Island races, and father and son pairing of Garry and Ben Derrick (Porsche 991 GT3) who were runner up in the series.
North Islander Matt Whittaker (Porsche 991 Cup Car) makes the trip south and is no stranger to winning on South Island tracks. Also, the Ford Mustang of Sam Collins and Nick Ross will be title and Class C (>3501cc) contenders.  The pairing easily won the opening round of the South Island Series but struggled against a swarm of Porsche entries in the final two rounds.  They had a narrow Class victory from Bruce Davidson (Chev Corvette C6R) who will be competing at his home track.
In Class B (2001-3501cc), Jordan Michaels (Honda Civic FK7 TCR) returns to defend his title, this time with a new engine rushed in to NZ after the last one expired at the final South Island round, handing the Class victory to Debbie Chapman (Audi RS3 LMS TCR) who will also be on the grid this Saturday.
Class A (0-2001cc) will be hotly contested with Tim Dossett (Honda Civic) returning to defend his title.  Andrew Gibson/Paul Booth (Honda Civic EF) will be difficult to beat having won the South Island title.  While Honda appears to be the race car of choice for the Class, with eight entries, Mark Meadows sole Lotus Exige will be quick enough to threaten victory.
Qualifying takes place Saturday morning with 60 minutes of racing to get underway at 11:00 am.  Live TV action will broadcast from Sky Sport 5 from 10:30am.
NZ Endurance Championship – One Hour Entries
8, Danny Whiting, Porsche 991 Gen 2 G.T.3 Cup Car
9, Marco Schelp, Porsche GT3 Cup S
10, Brad Rule, Honda Civic
15, David McAlpine/Kynan Yu, McLaren 570GT4
17, Robert Gjaja, Lotus    Exige
20, Jarrod Parmenter, Mazda RX8
22, Dennis Chapman, Audi TCR RS3 LMS
23, Jordan Michels, Honda Civic TCR
35, Bruce Davidson, Chev Corvette C6R
42, Steff Chambers, Porsche 996 GT3 Cup
43, Brayden Phillips, Ford Falcon ST
45, Mal Walters, Mazda    RX7
56, Daniel Cropp, Honda    Civic Sir
58, Steve Scoles, Ginetta G55 GT4
64, Clark Scott/Jim Boult, Honda Integra Type R
67, Russell McKenzie, Porsche 991.2 GT3 Cup Car
75, Vaughan Moloney, Honda S2000 Spoon
83, John Buchanan, Porsche GT4
91, Andrew Gibson/Paul Booth Honda Civic
99, William Taylor, Honda Integra Type R
115, Mark Meadows, Lotus Exige
119, Tim Dossett, Honda    Civic
144, Craig Elstob, VW Golf Gti
148, Garry Derrick/Ben Derrick, Porsche    991.1
199, Marcus Barnett, Honda Integra
223, Debbie Chapman, Audi TCR RS3 LMS
747, Matt Whittaker, Porsche 991 Cup Car
777, Bob Sievwright, BMW E92 M3 GTR
777, Sam Collins/Nick Ross, Ford Mustang
811, Roger Nees,Ford Falcon V8 Ute
911, Scott O'Donnell/Allan Dippie Porsche GT3 Cup S
991, Martin Dippie, Porsche GT3 Cup car – 991.1
997, Chris Nicholas, Porsche 997