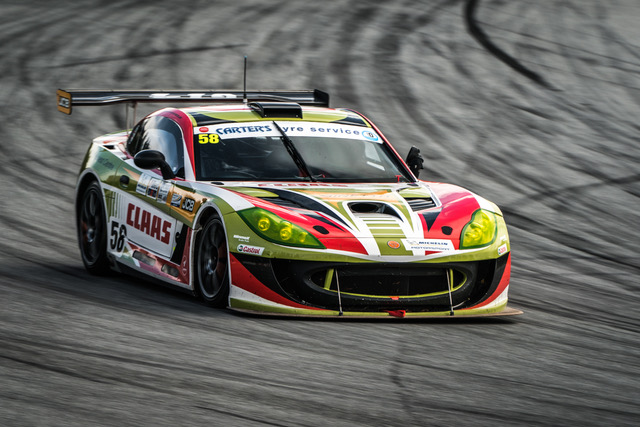 Ginetta GT4 Entry for Steve Scoles in Rodin Cars Super GT Series
Central Muscle Cars regular Steve Scoles, will step out of his 1969 Chevrolet Camaro, and into his Ginetta G55 GT4 for the Rodin Cars Super GT Series which commences in January at Highlands Motorsport Park.
With the Central Muscle Cars not making the trip to South Island for the back to back race weekends at Highlands and Mike Pero Motorsport Park at Ruapuna, Scoles saw it as the perfect opportunity to compete aboard his Ginetta which he has been racing in the South Island Endurance Series.
"I got the car a couple of years ago, and have been running it in Class D in the endurance series where I finished second overall in the GT4 Cars," says Scoles who is based in Cromwell.
"With the muscle cars not coming down to the South Island, it made sense to get the Ginetta out. It's a good car, and there looks to be a wide variety of GT4 cars to go up against, including a couple of other Ginetta's."
"The racing should be close as the cars are all reasonably similar."
"Highlands is essentially my home track, so we'll see how we go against the rest of the field."
Each round of the Rodin Cars Super GT Series will feature two 30-minute races along with one 60-minute race, all with a compulsory pit stop.
The Rodin Cars Super GT Series will consist of four rounds over three months. Following the opening round at Highlands Motorsport Park in Cromwell, the series will head to the second round at the Mike Pero Motorsport Park, Rupauna in Christchurch on January 22-23, before heading to Hampton Downs on February 12-13. The final round will be in Taupo on March 26-27, 2022.