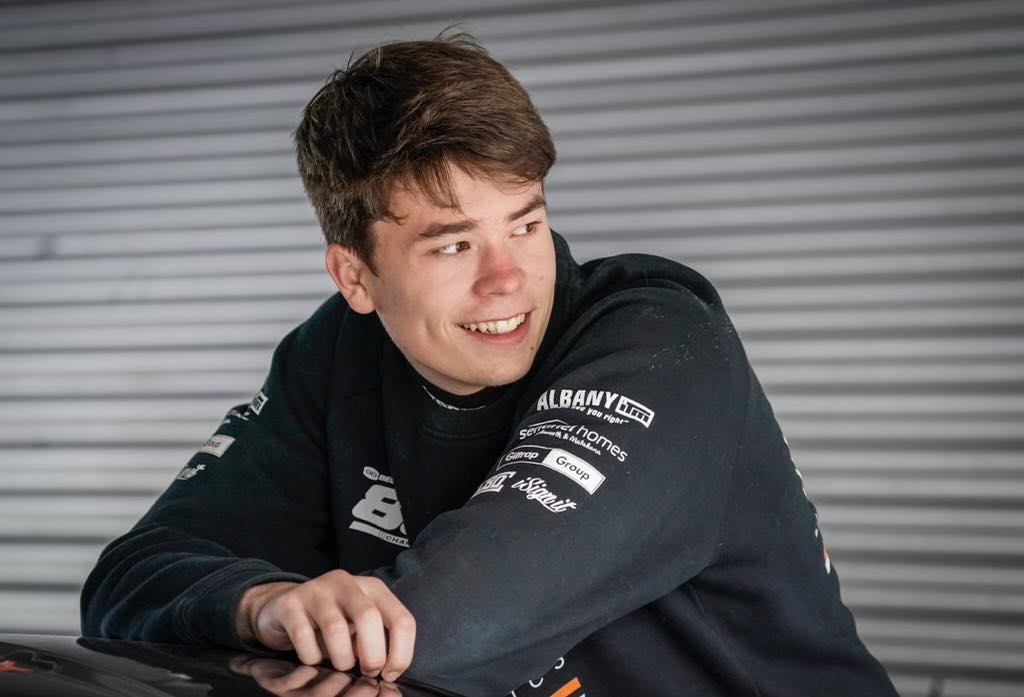 Championship victory the target for Gilchrist
Matakana racer Brock Gilchrist will race in the Toyota 86 Championship for a fifth full season in 2023 and will be focussed solely on putting together a title winning campaign.
Brock, still only 19 despite being one of the most experienced racers in the TR86 category, has been a race winner and a championship contender for the past two seasons but hopes 2023 will finally be his year in the highly competitive championship where every result from every race counts.
Gilchrist won a race as recently as the non-championship weekend at the Supercars meeting at Pukekohe demonstrating race craft and impressive outright pace once again as he has frequently over the past few seasons. Now he's totally focussed on putting together a consistent campaign over the course of the six rounds that will make up the 2023 season, especially with a new sponsor on board in series tyre supplier NEXEN.
"I'm looking to continue my momentum from the ITM Supersprint at Pukekohe of course and am counting down the days until I can get behind the wheel again," he said. "My goal really is a simple one given the knowledge of the car and the circuits I have. I've got to collect as many points as possible along the way to give me the best shot at the championship.
"I'm very proud to be representing the NEXEN brand and so grateful for their continued support." The popular racer has attracted additional support for his 2023 title attack from the Giltrap Group, Northspace, RFL, Northern Concrete Cutters, Valley Toyota, Carevets and Chesters.
He'll run with IMac Racing alongside Will Morton with Ian McNabb and Todd Bickerton overseeing engineering and car preparation.
With the last few pieces in the 2023 championship jigsaw falling into place, there are just a few weeks to go before the action begins at Highlands Motorsport Park in Cromwell before a quick dash the following weekend to Invercargill's Teretonga Park.
The championship heads north for the remaining four rounds. Hampton Downs' longer configuration international circuit is the venue for the third round where the Toyota 86 Championship will be the major support category for the 67th New Zealand Grand Prix.
Brock and the teams get a mid-term break after that before the final three rounds at Taupo International Motorsport Park, Manfeild – Circuit Chris Amon and the season finale on the shorter national layout of Hampton Downs.