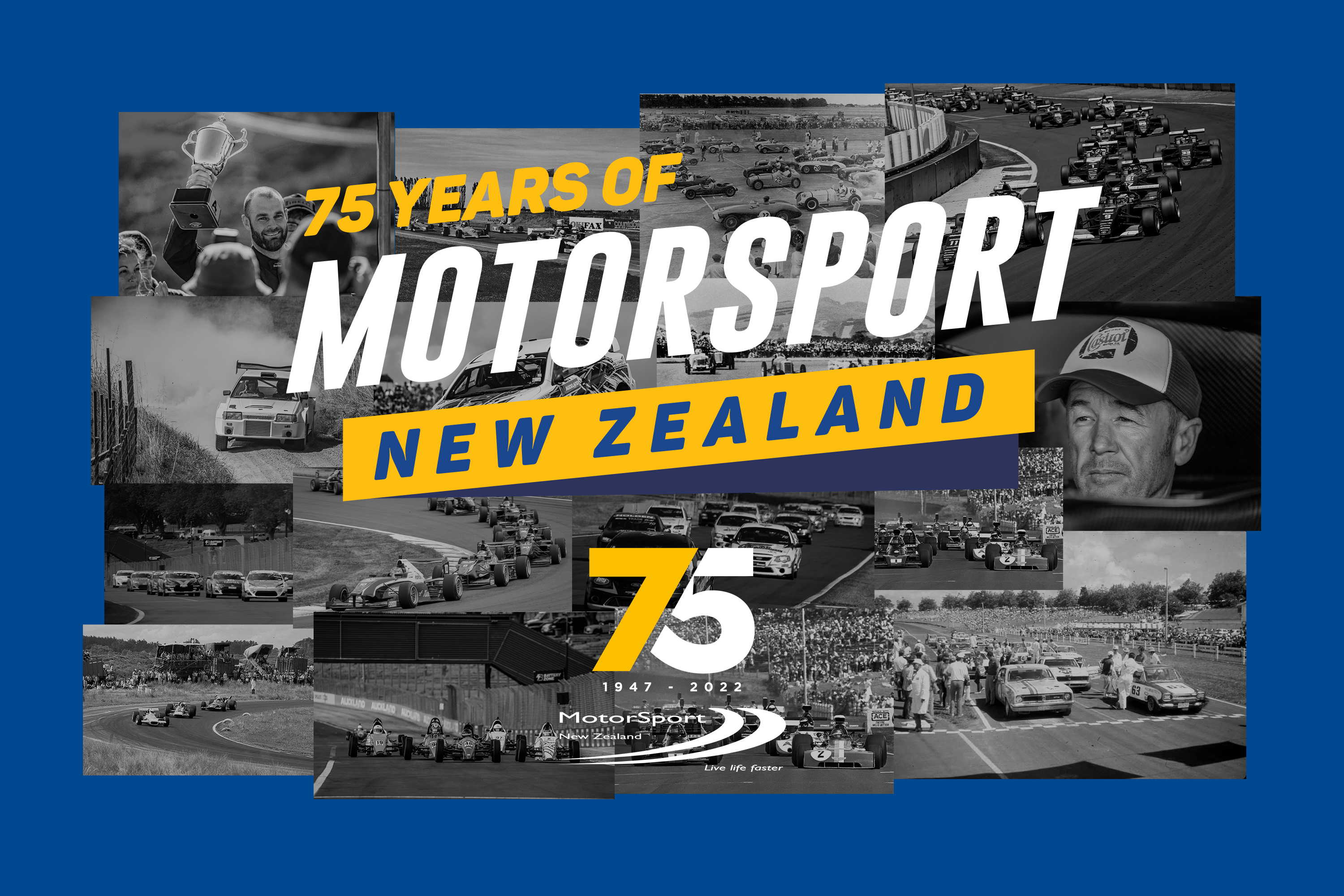 Gala dinner to highlight MotorSport New Zealand's 75th Anniversary celebrations
A special gala dinner in Auckland on 3 December 2022 will highlight the celebrations of MotorSport New Zealand's 75th anniversary.
On 18 October 1947, a meeting was held in Wellington to form a national body to govern the coordination of motorsports in New Zealand. 2022 marks 75 years since the Association of New Zealand Car Clubs, now known as MotorSport New Zealand, was formed.
To celebrate, MotorSport New Zealand has undertaken a series of initiatives in 2022 culminating with a not-to-be-missed gala dinner to be held at Auckland's Vodafone Events Centre. Broadcasting icon Stephen McIvor and international motorsport commentator Greg Rust will host an entertaining evening celebrating New Zealand's proud motorsport history.
McIvor and Rust will delve into the stories of our motorsport stars, past and present. Rallying hero Hayden Paddon, Touring Car legend Paul Radisich and Bathurst icon Greg Murphy are the first to be announced as part of the event with more to come.
"Our 75th Anniversary Gala is going to be an incredibly special celebration of our proud and successful motorsport history," said Elton Goonan, MotorSport New Zealand CEO.
"The event will bring our sport's stars together to tell their stories and share their passion with like-minded people. Stephen McIvor and Greg Rust are incredible hosts and will make for a very entertaining evening.
"We will be opening ticket sales to the public, but seats will be limited, so I urge everyone to pre-register for tickets so they are the first to know when they go on sale."
Pre-registrations for the limited number of tickets available are open now at www.motorsport.org.nz/75th/gala. Corporate packages will also be available shortly. Further event details including the full line up of stars are yet to be announced.