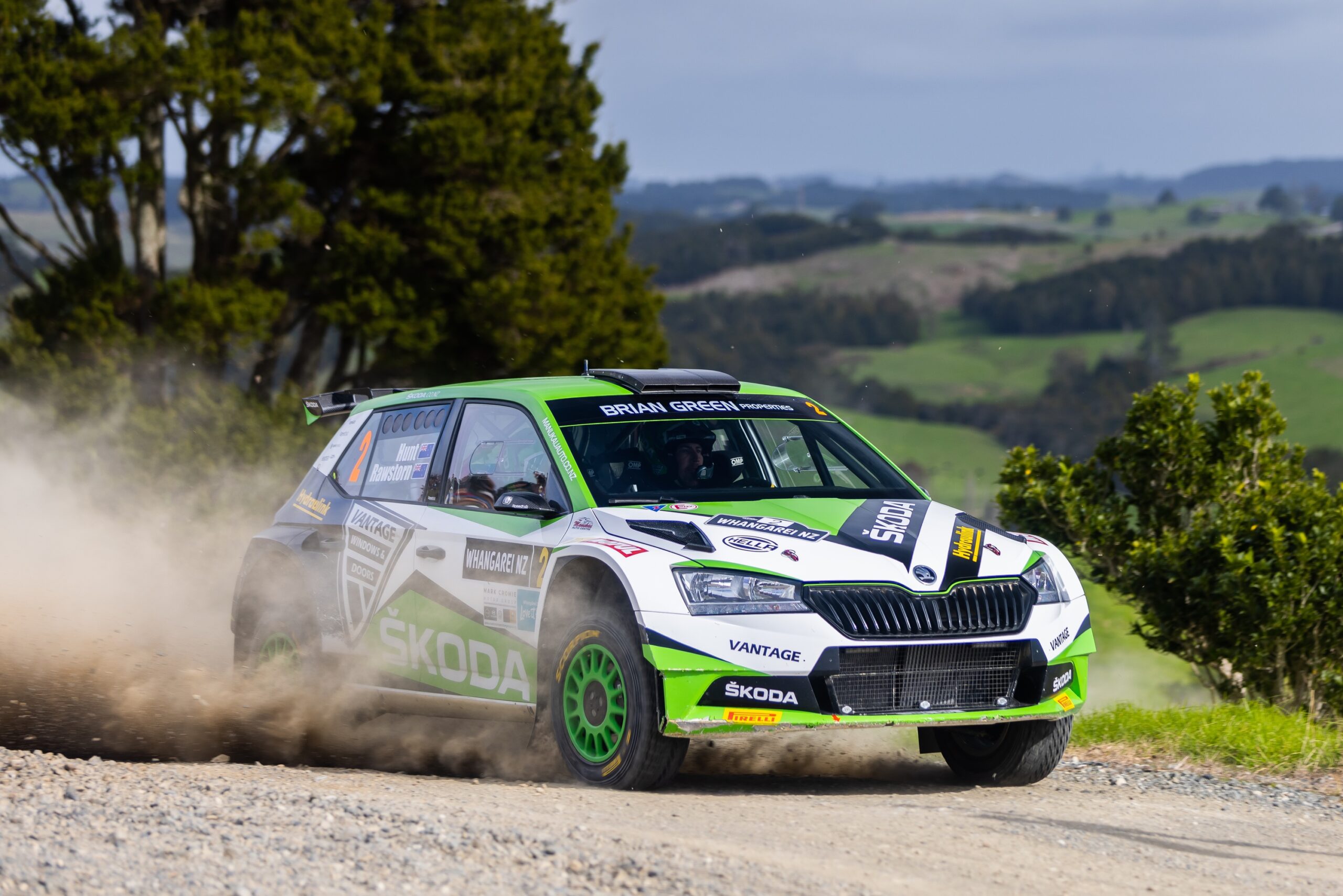 Five New Zealand rally crews selected for APRC finals
MotorSport New Zealand has confirmed five New Zealand rally crews to contest the FIA Asia Pacific Rally Championship finale at Coffs Habour, Australia on 25-27 November later in 2022.
After border closures once again prevented international competitors from competing at both Rally Otago and Rally Whangarei earlier in the year, MotorSport New Zealand announced that it would select New Zealand's representatives to compete in the final.
Reigning New Zealand Rally Champ and current points leader Hayden Paddon and co-driver John Kennard are one of three crews to qualify for an APRC final spot based on points from the opening NZRC events.
2019 NZRC winner Ben Hunt and his co-driver Tony Rawstorn also qualify on points after finishing runner-up at the opening rounds of the 2022 New Zealand Rally Championship.
Rising rally star Jack Hawkeswood, who cracked an overall top-ten finish at Rally Whangarei despite battling illness, also qualified for a spot in the final with Sarah Brennan.
Two wildcard entries, Robbie and Amy Stokes and Todd Bawden and Paul Burborough, will also be eligible for the final at Coffs Habour. Stokes started his 2022 season with a strong fourth place at Rally Otago but retired early from Rally Whangarei. Bawden shares a similar story, finishing sixth at Rally Otago and encountering gearbox issues at Rally Whangarei.
"We're pleased to be able to offer this opportunity to our ambitious competitors," said Elton Goonan, CEO of MotorSport New Zealand.
"It's a big year for rallying in New Zealand with the return of the WRC, something I know these competitors all aspire to be part of on a full-time basis one day and competing against the best at the APRC finale will help push them towards that."
Helping to boost the kiwi competitors is a grant from the APRC Working Group. Each of the five finalists will be able to access $3,000NZD to assist them in competing at the event.
The FIA Asia Pacific Rally Championship finale will be held at Australia's Coffs Habour event on November 18-20. Representatives from countries across the Asia-Pacific region will battle it out for overall honours at the event.
Photo Credit: Tayler Burke