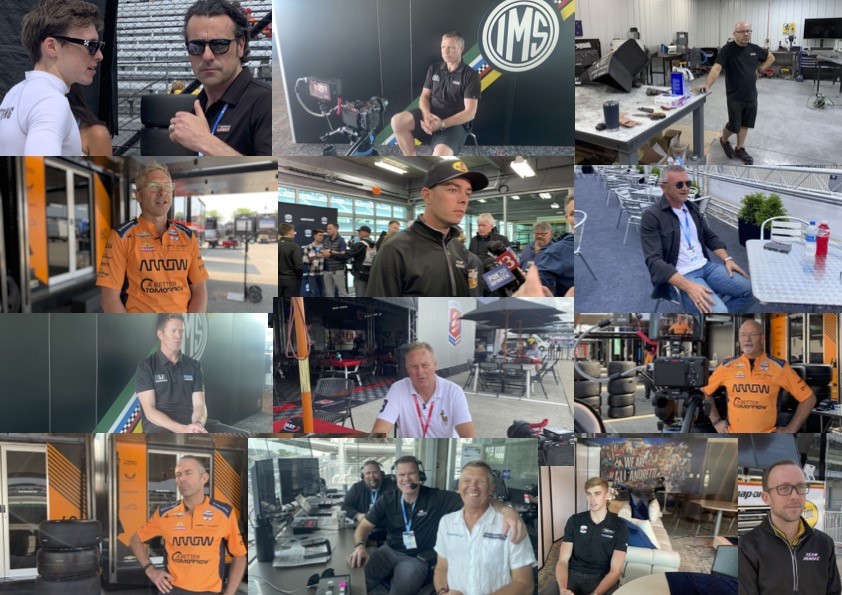 First week of shooting complete for Kiwis – Born to Fly
The first full week of production is now complete for the documentary Kiwis – Born to Fly that will air only on Sky Sport NZ later this year. Featuring New Zealanders in the various Motorsport roles they may have within the NTT INDYCAR SERIES and the surrounding Motorsport environment this documentary aims to show some of the lesser known names in the sport that are leaders in their fields along with the driving talents of now and the future that New Zealand has within the sport.
Commenting today from Indianapolis, Producer David Turner summed up the week "its been a great first week of production and we have covered a lot of ground and yes it's been pretty full on but we have much more to do just yet and won't rest up until we have given it a good shot and set out goals for the documentary. I have to say the support of every New Zealander we have met or worked with up here makes me feel very humbled that they allow us to portray them in such a way. To see the depth of the talent and the respect our guys get is very inspiring and makes you feel very proud to be alongside them."
The production will move into its second week of shooting this week with many more Kiwis lined up for appearances in the documentary showcasing the talents in motorsport from New Zealand. It's a sit-down, respective setting but one aimed to give inspiration to those of the future to follow the footsteps of this generation no matter what the direction and reach for their dreams and desires they so want. The very clear message is that the NTT INDYCAR SERIES and the feeder series or paths to it remain an option for the talent New Zealand grooms and one that provides strong futures in return for effort and desire to reach those goals.
The documentary will screen on Sky Sport 5 in 2023 at a date to be confirmed by Sky NZ but the first screening is due to follow race day coverage of the NTT INDYCAR SERIES. Supporting presenting sponsors are Dayle ITM, Armstrong Motor Group, Toyota Gazoo Racing NZ, Creame Insurance, Giltrap Group, McElrea Racing and C&R Developments.