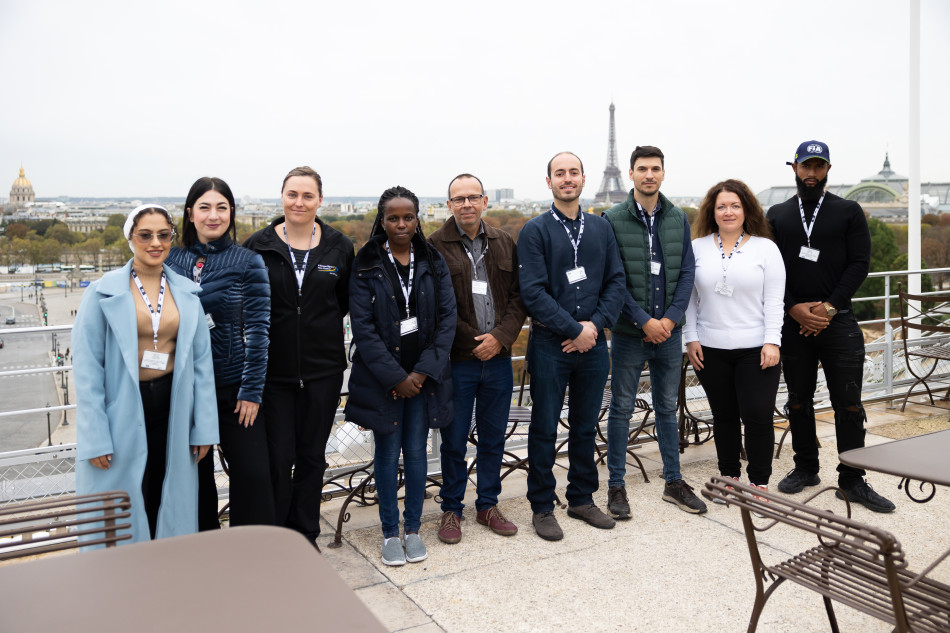 FIA Immersion Programme's Third Edition: Empowering Tomorrow's Motorsport Leaders
The FIA Immersion Programme, co-funded by the FIA Foundation and now in its eagerly anticipated third edition, has once again opened its doors to a team of aspiring motorsport leaders from across the globe. This year's select group of nine dynamic Club members hails from diverse nations such as Algeria, Brazil, Hungary, Kenya, Malta, New Zealand, Saudi Arabia, the Cayman Islands, and Uruguay. Their shared mission is to learn from FIA experts, returning to their Clubs to share that knowledge, and prepare for a brighter future.
Participants of the third FIA Immersion Program arrived in Paris on October 23, kickstarting a 10-day journey of education and personal development. At the FIA Headquarters in Place de la Concorde, the team delved into the FIA Mobility and Communications Teams' activities and dedication to positioning the FIA as the global voice of safe, sustainable and accessible Motor Sport and Mobility worldwide.
On Day 2 and 3, the team will visit the FIA Geneva Headquarters and meet with FIA CEO Natalie Robyn. They will explore various FIA Departments, including the Secretary General for Sport Office and the People and Culture Department. These insights will serve as the foundation for tailored development plans, driving positive change in their regions.
The schedule also includes an overview of the new Motorsport Funding procedures and an analysis of the FIA's role in social responsibility, with particular attention paid to environmental sustainability.
Day 4 will take participants to the logistical and technical hub of Valleiry and the FIA Center of Homologation. The apex of their journey will be participation in the Rallye International du Valais on October 26 and 27, not as spectators but as integral members of the operational team, giving them a firsthand opportunity of how to run a successful sporting event.
During the second week, participants will engage with the Sporting and Safety Departments to understand technical, safety and medical aspects related to motorsport. They will also explore the possibility of creating new disciplines in their home countries. Additionally, the Marketing and Events Team will share strategies for strengthening local partnerships.
FIA Vice President for Sport Robert Reid expressed his enthusiasm, saying, "I am excited to welcome the participants of this third edition of the FIA Immersion Programme. This educational journey will undoubtedly provide them with a unique opportunity to uncover the inner workings of the FIA and gain priceless insights into the realm of motorsport."
The FIA Immersion Programme's third edition is a testament to the commitment of the FIA to nurture the next generation of motorsport leaders. The adventure is just beginning, and we look forward to the remarkable stories and achievements these young enthusiasts will bring to the motorsport stage.
ABOUT THE IMMERSION PROGRAMME
The FIA Immersion Programme was launched in October 2022 as part of the FIA commitment to promoting an inclusive learning and mentorship culture that inspires and empowers its Members.