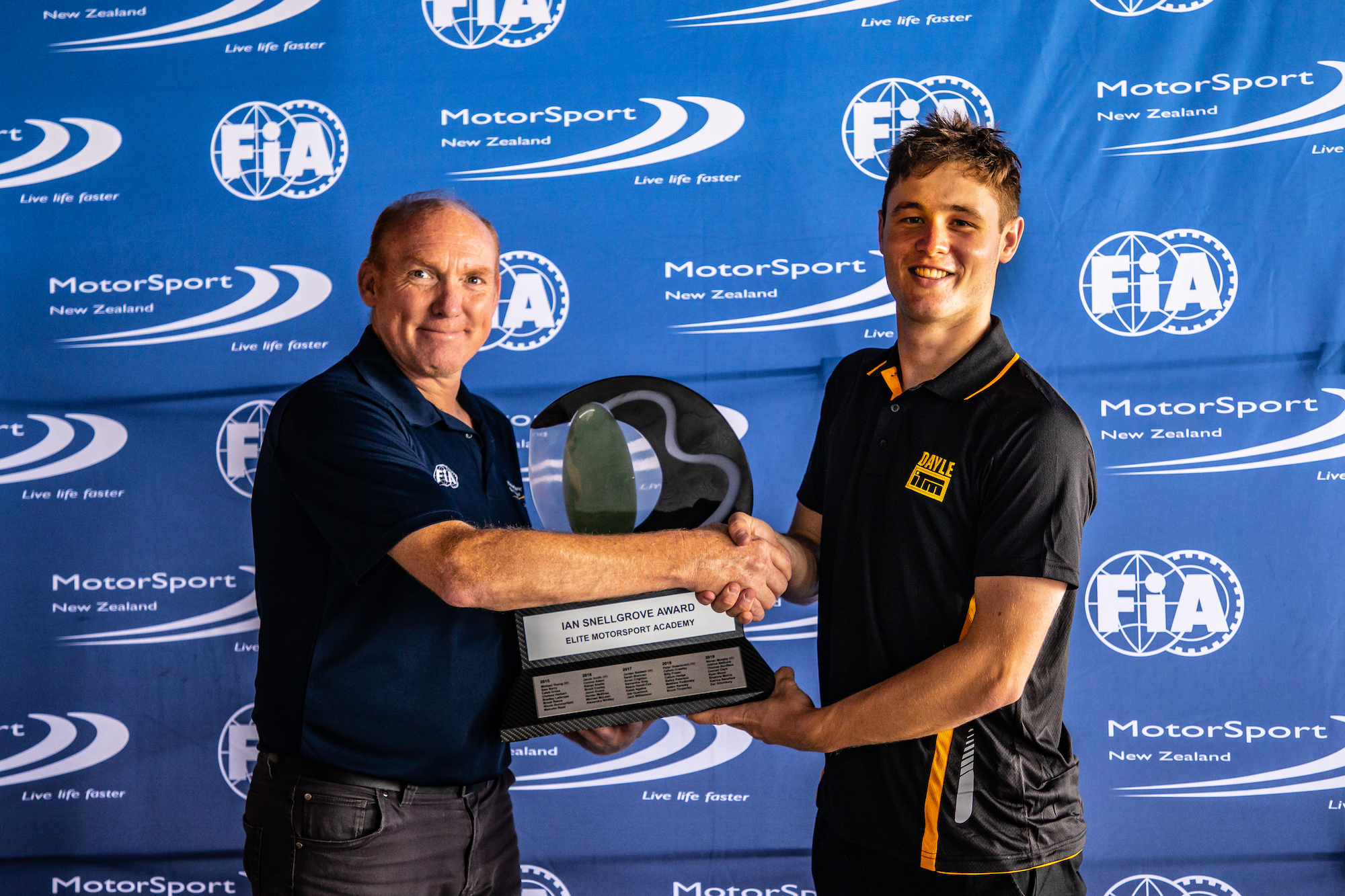 Entries open for 2021 Elite MotorSport Academy
Applications for the 2021 Elite MotorSport Academy of New Zealand are open. Young kiwi competitors who hold licences with MotorSport New Zealand and its affiliates are encouraged to put their names forward for the renowned elite training academy.
The academy has fostered young talent who regularly make headlines around the world for their achievements. Current Bathurst 1000 winner Shane van Gisbergen, 2020 Le Mans 24 winner Brendon Hartley, rally star Hayden Paddon, Formula E winner Mitch Evans, and more recently Marcus Armstrong and Ronan Murphy have all received training through the academy.
David Turner, trustee of the MotorSport New Zealand Scholarship Trust which runs the academy, is excited to call for applications for the 2021 academy after COVID-19 forced the cancellation of the planned 2020 program.
"I know the academy trustees are looking forward to seeing 2021 get underway and watching another young crop of competitors come through our world-class academy," said Turner.
"The level of talent we've seen in our young competitors from all areas of the sport over the last 12-months is exceptional and I'm sure the 2021 academy will be one of the most competitive yet as a result."
MotorSport New Zealand President and trustee of the Scholarship Trust, Wayne Christie, also sings praise for the internationally recognised competitor development program.
"We are incredibly pleased the academy has done so much for so many of our great young talents in the past. It's also great that the sport and the FIA recognise what we offer, which is more than many other countries," said Christie
"We urge young competitors to apply or talk to people that have attended the academy and see just what they have to say and what it has done for them."
Ronan Murphy, winner of the 2019 Elite Academy also encourages young competitors to apply.
"The academy is about a whole lot more than driving," said Murphy.
"They teach you things you wouldn't even think are an important part of becoming a professional in this sport. A lot of people think it's one big fitness camp but whilst that is one focus area, there is so much more on offer that you just can't get anywhere else.
"Anyone young competitor who is serious about making a career in motorsport needs to be applying for the academy"
Academy Trustees also advise prospective applicants to submit their application's early to allow the selection panel to begin observing them. All applicants will be given the opportunity to update their applications after applications close.
The 2021 Elite Academy camp will take place in Dunedin on June 27 – July 3 followed by a 12-month support program for successful applicants. More information and the application form can be found onwww.motorsport.org.nz/elite-motorsport-academy/. Applications will close on 12 March 2021.