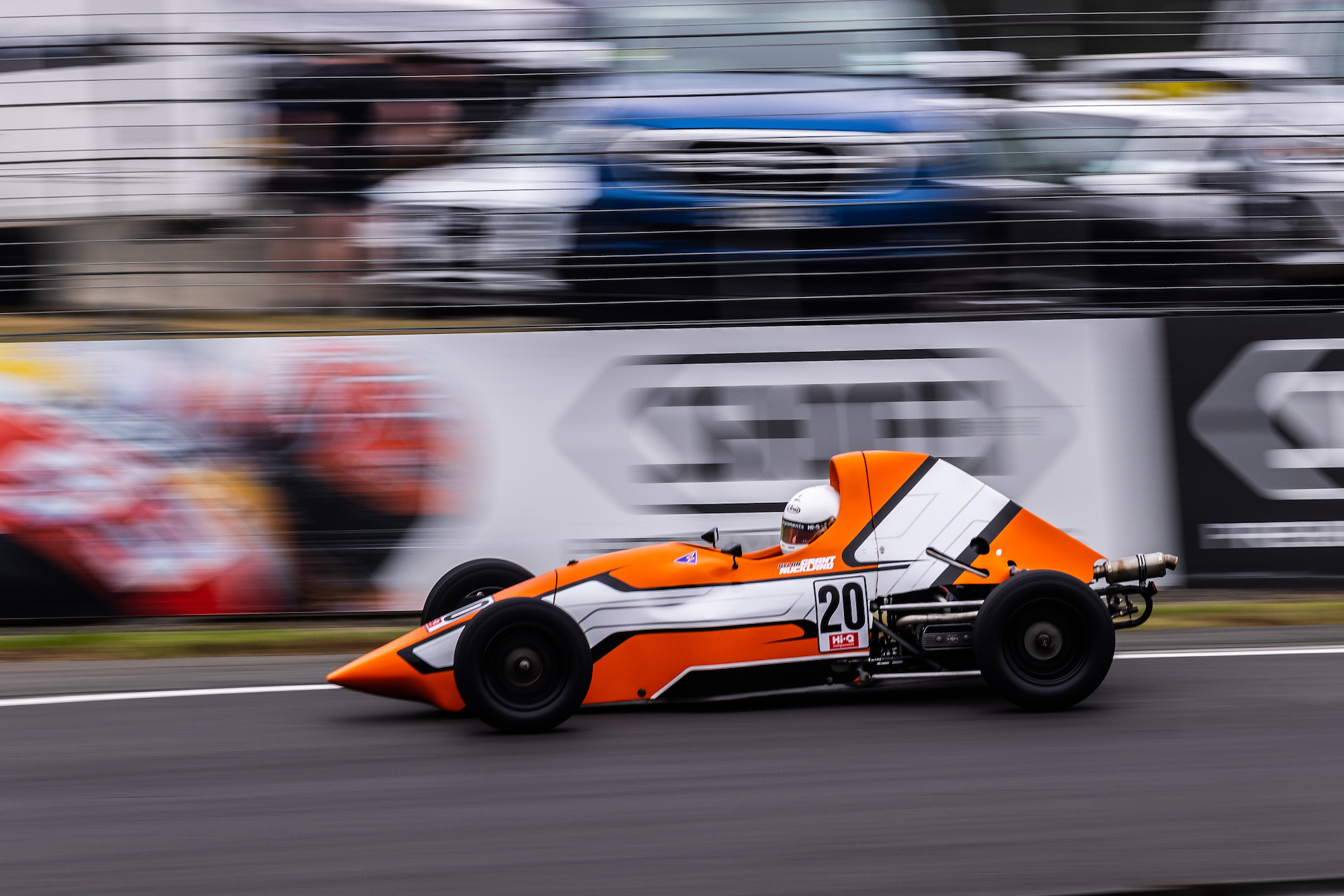 Dylan Grant completes Hampton Downs dominance with another Formula First win
Once again Dylan Grant has been untouchable at Hampton Downs and has won race four of the 2021-22 Hi-Q Components NZ Formula First Championship. In a twice safety car interrupted race, Grant still managed to pull a mammoth 4.8s lead in the three green racing laps before the finish.
Chris Symon solidified his points haul with another second-placing ahead of Leo Scott. Scott himself has a challenge on his hands after he and Zach Blincoe made contact early on in the race and dropped to the rear of the field. Whilst a safety car was deployed for their incident, they managed to untangle themselves and rejoin the race before the recovery crew intervened. A second safety car later in the race further aided their recovery with Blincoe finishing in fifth. Mason Potter finished between the pair in fourth.
Jenson Bate was the first of the rookie drivers to grab the chequered flag in sixth place ahead of Hayden Lines in seventh, Jack Groenewald in eighth and Liam Nicholson in ninth. Mauro Iglesias finished in tenth with Jensen Foster in 11th and Daniel Petersen 12th.
Blake Dowdall retired from the safety he was unable to restart his car, which prompted the second safety car.