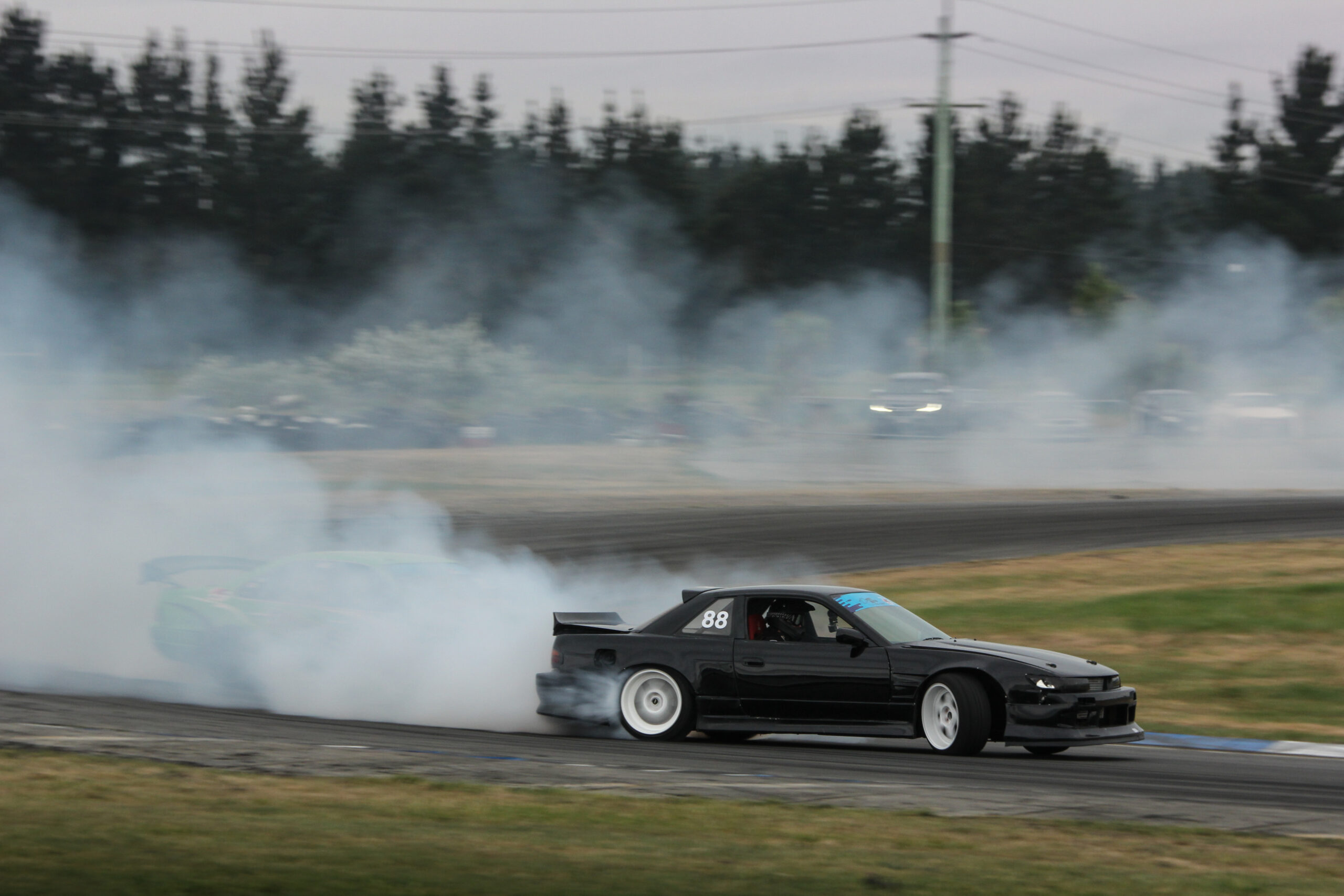 Drift South action part of January fare at Teretonga Park
Motor racing action comes to Teretonga Park in Invercargill from 15-17 January and one of the major attractions of the event will be the appearance of Drift South who will hold Round 3 of their championship alongside a full weekend of racing on the country's southernmost race circuit.
The local drifting contingent are looking forward to the occasion with at least four of them ready to line up in what they predict to be a good entry at the event. "There have been entries of around 30 cars in Christchurch in recent times," says one of the south's best, Scott Welsh. "Our local competitors are definitely excited for a home round but the competitors from further afield are very excited to be coming to Teretonga. Everyone loves coming here, people just want to go fast and we don't drift slow down here," says Welsh of the high speed Teretonga Park layout.
Welsh is one who is particularly keen to compete having had a horror run with engine issues over the past twelve months. "My car is going," was his response recently after oil pump issues and a massive engine failure. With a disrupted year due to Covid it has taken a long time to be back in a position to compete. "We have taken another bottom end and put it in the car with my head. It is not the engine I wanted to run but it will be fine for now." Welsh is due to have his Nissan Silvia RB30T tuned in Dunedin early in the New Year and then will have a shakedown at Teretonga Park before the action begins on 15 January.
Joining him on track will be fellow Southlanders, Rob Neeley in a Nissan Silvia S15 V6 turbo, Campbell McKenzie in a Nissan Skyline RB25 and Seth McHattie in his Nissan RB30 turbo. "Seth's car has been fully stripped back to a bare shell and repainted. It is like a show car," says Welsh. Another of the regions top drift exponents, Bradley Knight is an unlikely starter at the moment.
McKenzie says the local competitors are "primed and ready to go." "It has been a good wee while but we are finally in our own backyard, we always seem to be in theirs. It is a welcome change, Teretonga has a lot faster section, it is flowing and drivers always enjoy it."
The Drift South competitors will offer a great spectacle and will be on track for practice early on the afternoon of Friday 15 January with ranking battles that evening from 4.45pm until approximately 6.30pm.
The cars will be on track during the lunch break on Saturday's programme before their elimination battles from 3.45pm until 6.00pm approximately on Saturday 16 January with their podium presentations to follow.
In addition to Drift South the weekend will feature racing action with the brutal OSCA Super Saloons, South Island Formula 1600, the 2K Teretonga Challenge, Noel McIntyre Drainage Clubmans Series and Sports & Racing Cars.