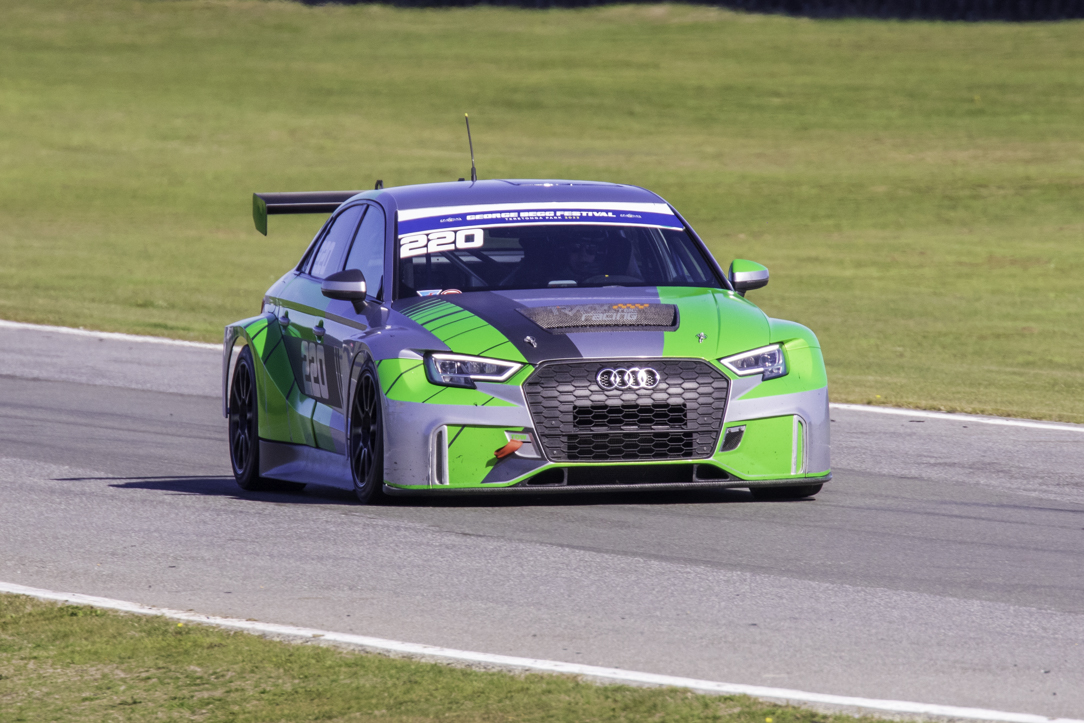 DRAMATIC FINISH TO TERETONGA PARK ENDURANCE RACE
Denzil Travers of Wanaka won the annual A1 Auto Services 1 Hour race at the final meeting of the 2022/2023 motor racing season presented by Downer at Teretonga Park in Invercargill on Sunday.
Travers, driving an Audi LMS3 TCR car, took the race in a dramatic finish which saw comfortable leader, Jordan Michels of Invercargill, suffer a drivetrain failure just a couple of minutes before the chequered flag. Michels tried to coax his car to the finish on the starter motor but failed, leaving Travers the winner ahead of two youthful combinations – Harry Wilson and Josh Cooper of Invercargill second in the Wilson Falcon and Nieko Scoles of Invercargill and Dion de Graaf of Dunedin third in their Toyota 86.
In addition to Michels, others to strike mechanical problems in the race were Kieran Roberts of Invercargill, an early retirement in his Holden Commodore, Donovan Isted of Mosgiel in his Honda Civic EG and James Mitchell of Dunedin who retired after a troubled run throughout the race in his Honda.
Up until that point it had been a great day for Michels, making his last appearance in his V8 Ford Focus before it goes to a new owner.
Michels and fellow Invercargill driver Liam MacDonald (Ford Falcon) had continued their Noel McIntyre Drainage Club Saloon rivalry with Michels winning all four races prior to the 1 Hour finale. MacDonald was second on each occasion with Pierre Neame of Winton third in every race in a Ford Mustang.
Michels' victories included the Class Race which gave him Class 4 honours for cars over 2501cc in the process. James Mitchell of Dunedin secured the Class 3 win (1601-2500cc) while Josh Cooper of Invercargill in a Toyota Corolla took Class 2 (1301-1600cc) and Todd Blackmun of Invercargill in his Datsun 120Y Class 1 (0-1300cc).
The day also featured motorcycle racing as the Southland Motorcycle Club held Round 2 of the Southland Cup with races for F1/F2, F3/Motard plus Classics with a Have A Go component to their day as well.