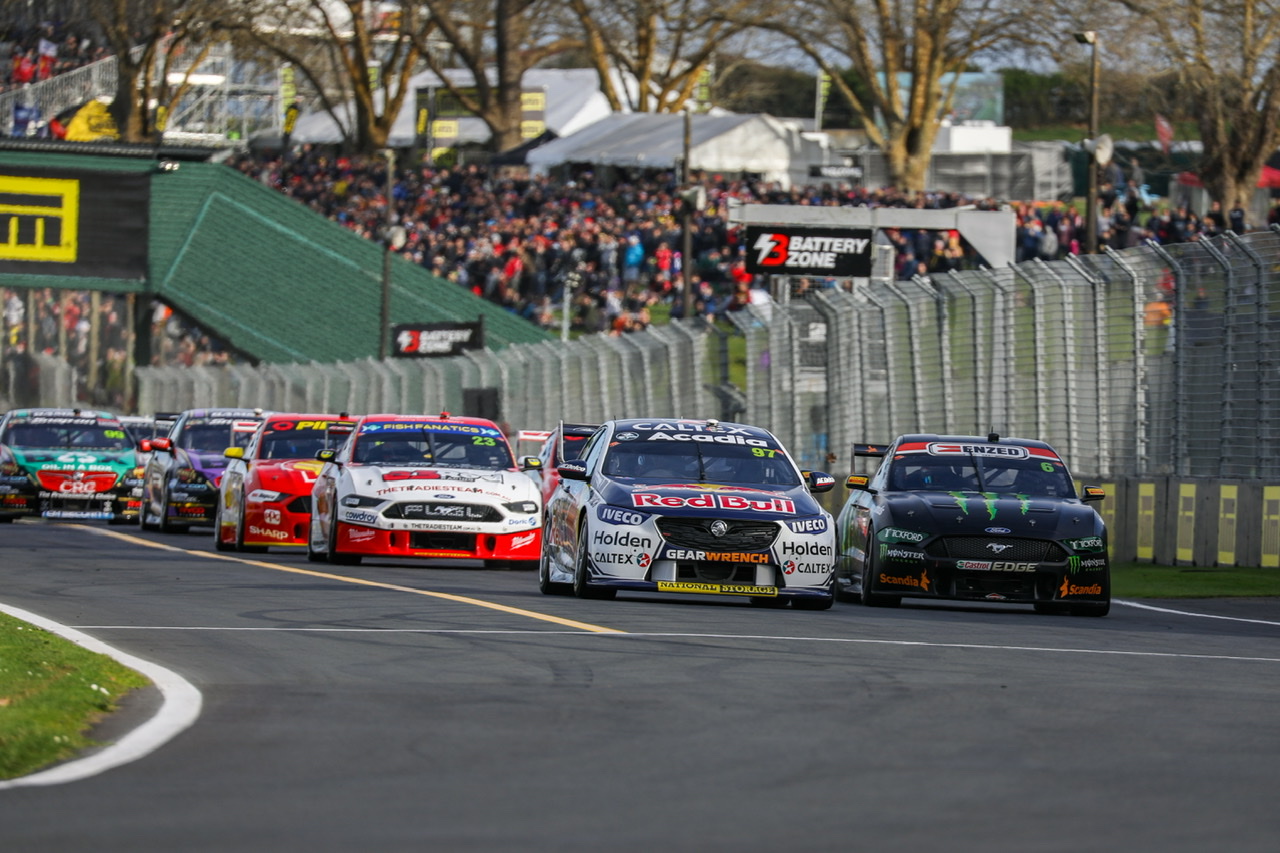 Decision to end motorsport activity at Pukekohe Park "disappointing"
Motorsport activity at Pukekohe Park will come to an end after 2 April 2023 as the dual-purpose facility switches its focus to thoroughbred racing activities.
Auckland Thoroughbred Racing made the announcement on Wednesday, the day after the launch of New Zealand's round of the Supercars Championship which has been hosted at the circuit 14 times since 2001. It will be the first time since 2019 that the event, once New Zealand's largest annual sporting event, will take place after the COVID-19 boarder restrictions were removed.
"It's an incredibly disappointing to have been given the news," said MotorSport New Zealand CEO Elton Goonan.
"Pukekohe Park has hosted some of the biggest motorsport events in the country, including the New Zealand Grand Prix on many occasions and the Supercars Championship. The circuit is ingrained in motorsport's DNA in New Zealand, so it's going to be a real shame to lose this great motorsport facility.
"The economic impact of motorsport in the Auckland region is worth $81.8m, and Pukekohe Park would certainly contribute to a large majority of this being the region's only permanent racetrack. The impact of no more motorsport activity at the facility will certainly be felt by wider than the motorsport community."
Pukekohe Park has seen some of the biggest names in global motorsport take to its pavement since opening in 1963. Over the 29 New Zealand Grand Prix, the circuit has hosted Formula One stars such as Stirling Moss, Graham Hill, Jim Clark, Jackie Stewart, John Surtees and Keke Rosberg all taking to the grid.
"On behalf of MotorSport New Zealand and our competitors and volunteers, I want to thank Gary Stirling, the current operator of the motorsport side of the facility, along with all of the previous circuit operators for all their efforts over the years," added Goonan.
Pukekohe Park's operators will be contacting event organisers who have events scheduled at the circuit in 2023 to discuss their options.