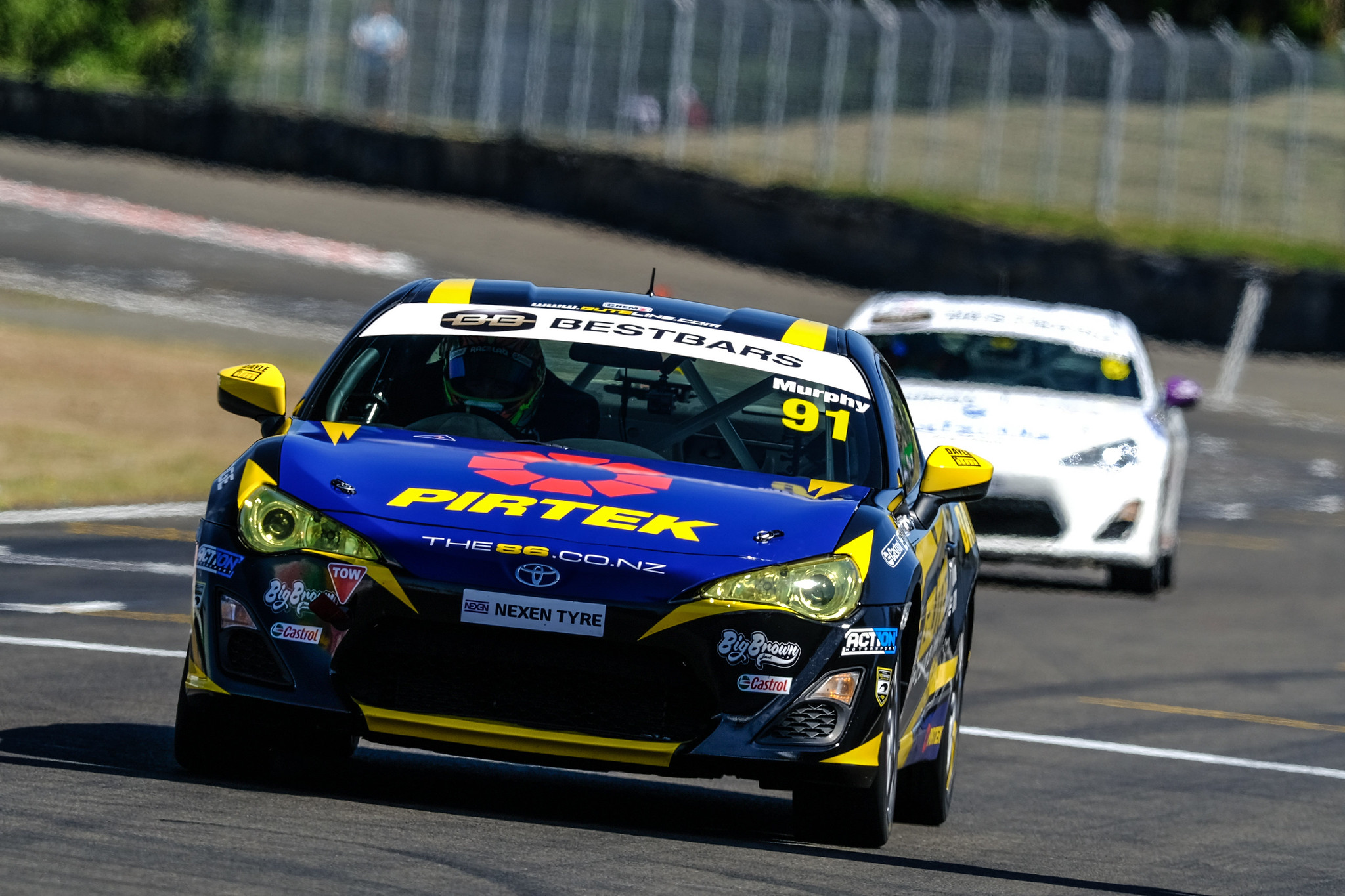 Dayle ITM racers respectful of Pukekohe challenge but raring to go
It's game on for Dayle ITM Racing this weekend at the penultimate round of the Best Bars Toyota 86 Championship as both Christina Orr-West and Ronan Murphy aim to build on the success of their first podiums.
The vastly experienced Orr-West was competitive throughout at Manfeild and bagged her first podium on the Sunday morning, the first woman to do so in the category's history.
She has thousands of laps of experience around the track. She's also now fully recovered from the rib injuries she sustained earlier in the season at Hampton Downs. Pukekohe, however, has a habit of presenting contrasting days for the seasoned endurance and former Indy Lights racer.
"Having a few extra weeks has helped in the healing and hopefully it will be enough to hold up to the turn one bump," she said.
"Pukekohe is a hit and miss track for me when it loves me I can be a pain in the ass to the top guys and can win it. When we are not getting along it's not pretty and nor are my radio messages! A top five would be great anything else would be amazing but I'll be focussing only on being at the front and how to get there."
Young Murphy impressed in the first race at Manfeild and looked like the fastest driver out there on his way to a solid podium. He also showed great speed in the winter endurance race at the track, which of course was synonymous with his father, four time Bathurst winner and multiple Pukekohe champ Greg. Ronan will be aiming for both speed and consistency this weekend.
"It's a great track for me and I can find good speed there, but it's fair to say my focus this weekend will be on putting together a strong overall result," he explained.
"I think we'll have plenty of speed so it's going to be about taking the opportunities and focussing on my results. None of the front runners can really afford to not finish this weekend so they're going to be cautious. For the other fast runners like us at Dayle ITM Racing, that's definitely going to present an opportunity."
Both drivers will have ample time to practice with two sessions on Saturday before a Saturday afternoon qualifying session. In a busy day of racing on Sunday, they will race three times.