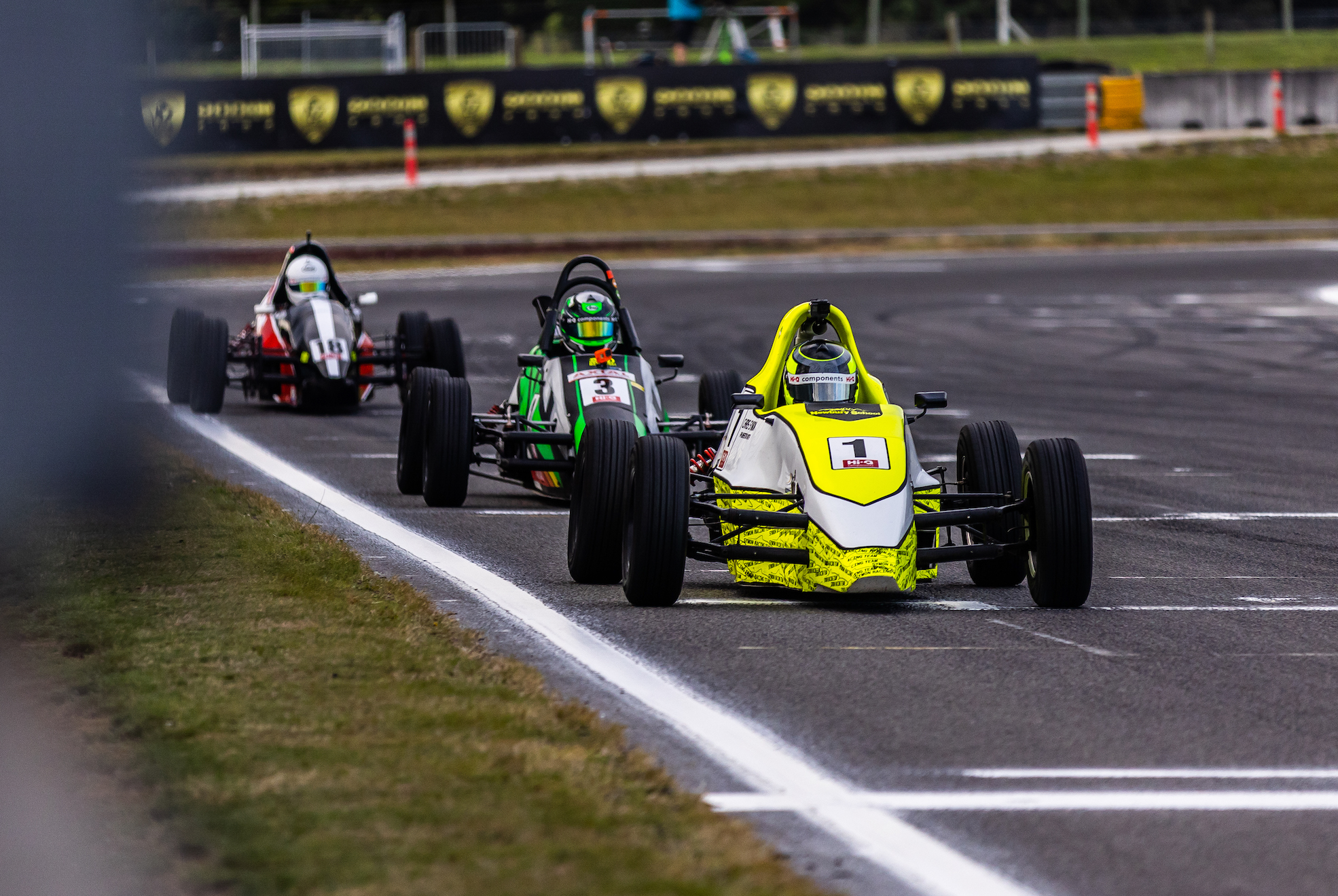 Chris Symon doubles points lead win victory as Grant suffers
Chris Symon has more than doubled his points lead in the 2021-22 Hi-Q Components NZ Formula First Championship after claiming race 12 at Taupo. Symon's points lead grew from 40-points to 87-points after Dylan Grant suffered engine dramas which left his car down on horsepower from lap three.
Zach Blincoe came home in second place with Mason Potter in third. The trio had a great battle all race, but Symon had the edge and was able to comfortably keep them at bay all the way home.
Liam Nicholson finished a solid fourth place ahead of Jensen Bate in fifth. The top five result helped SpeedSport Scholarship driver Bate hold on to the highest placed rookie in the points in sixth overall. Hayden Lines crossed the line in sixth place with Mauro Iglesias seventh.
In eighth place was Craig Greenwood with Cory Silk ninth and Jack Groenewald tenth. Daniel Peterson finished 11th while Dylan Grant could only manage 12th after his engine developed a misfire on lap three. Jensen Foster finished 13th.