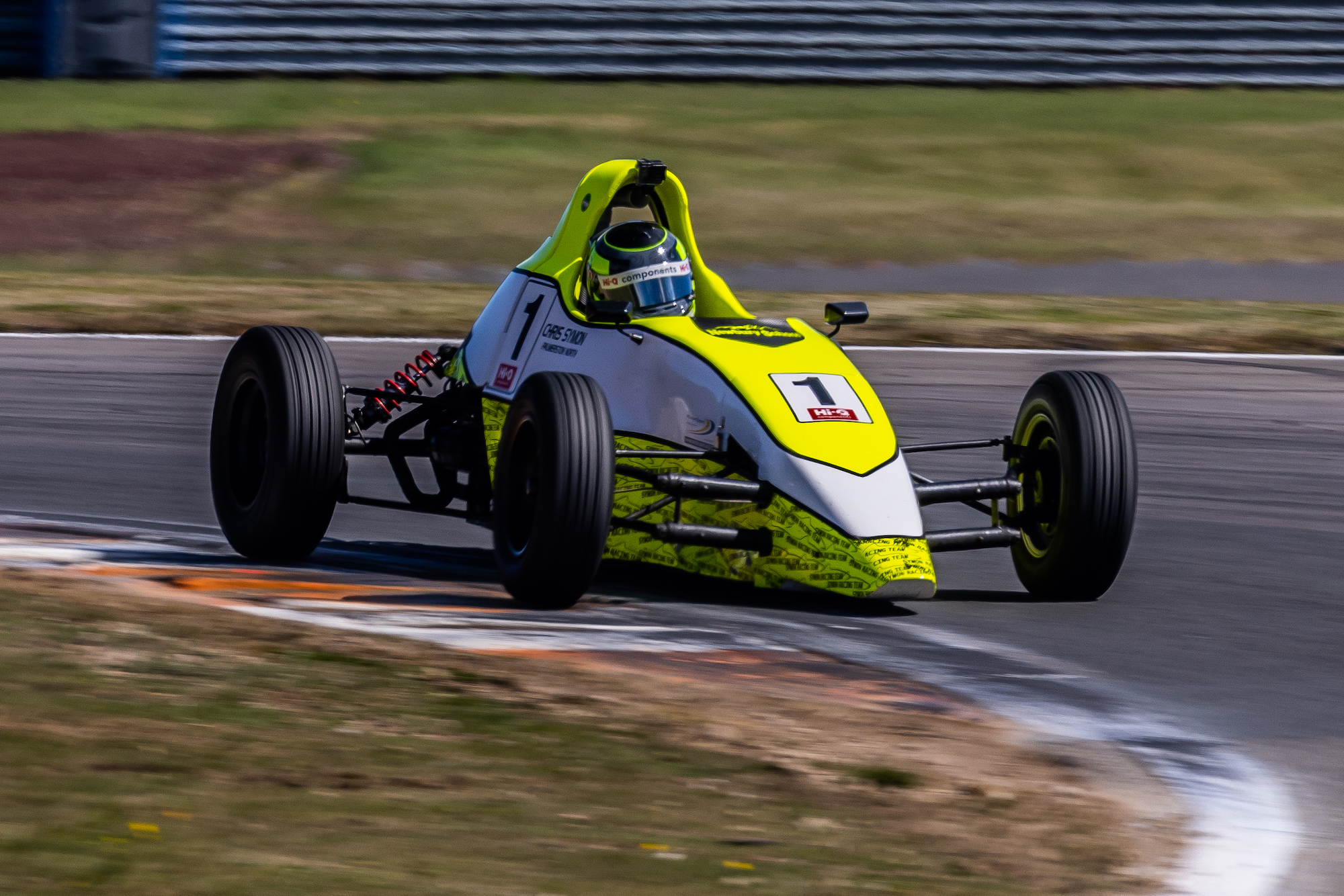 Chris Symon cruises to victory as Grant suffers again
Chris Symon has opened his Hi-Q Components NZ Formula First Championship lead right up after winning race 13 of the season at Taupo International Motorsport Park. Dylan Grant once again suffered a misfire and finished 12th, leaving Symon with a 134-point championship lead.
In what was a relatively uneventful race, Symon cruised home to a 1.5-second win over Mason Potter. Zach Blincoe came home a distant third with Liam Nicholson in fourth place.
In the battle of the rookies, it was Hayden Lines on top finishing fifth ahead of Jensen Bate in sixth place. The result shrunk Bate's rookie of the year lead to just three points over Lines.
Jensen Foster finished in seventh place ahead of Mauro Iglesias in eighth place. Craig Greenwood crossed the line in ninth while Cory Silk rounded out the top ten. Jack Groenewald was 11th with Dylan Grant 12th and Daniel Peterson 13th.