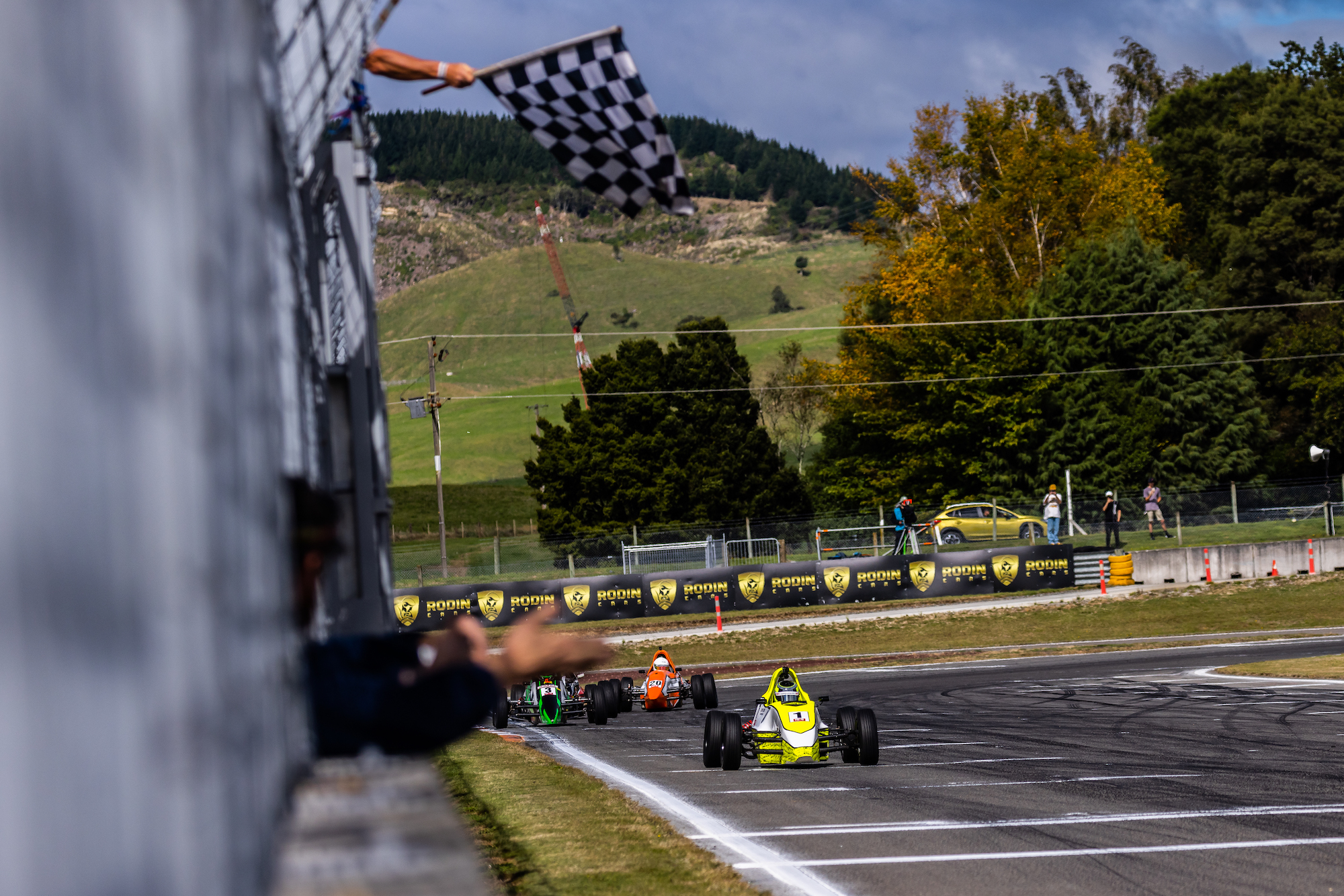 Chris Symon avoids disaster to win Formula First Taupo opener
Chris Symon has avoided almost certain disaster to win race 14 of the 2021-22 Hi-Q Components NZ Formula First Championship at Taupo International Motorsport Park.
Symon duped his rivals on the final lap of the race at turn seven by taking the lead and leaving them to fight each other, allowing him to break the draft for the remainder of the lap. But it was nearly over before it started for Symon and he and Dylan Grant came together at the complex on the first lap. The title contenders banged wheels but luckily escaped major damage and were able to continue racing.
Zach Blincoe finished in second place after a good battle with Symon, Grant and Mason Potter in the latter half of the race. Potter scored another podium finish with third while Grant took fourth.
Liam Nicholson took a solid fifth-place finish after a good tussle with Jensen Foster for the majority of the race. Hayden Lines came home seventh with Craig Greenwood eighth, Jensen Bate ninth and Mauro Iglesias tenth.
Cory Silk finished in 11th ahead of Jack Groenewald in 12th and Daniel Peterson 13th.