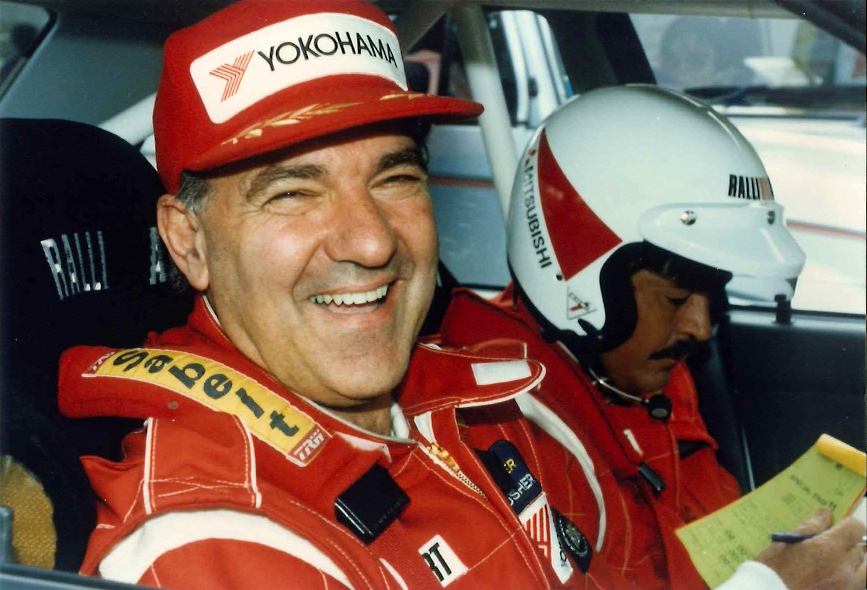 Chandler's contribution to NZ motorsport recognised at Halberg Awards
Aucklander Morrie Chandler, ONZM, was presented with a lifetime achievement award at the 55th Halberg Awards ceremony on 8 February.
Formerly the President of MotorSport New Zealand (MSNZ) from 1977 to 1998 and chairman of Rally New Zealand Ltd from 1978 to 2006 while also an active rally competitor, Chandler's contributions to New Zealand motorsport have been many and varied across several decades. Chandler also contributed to the governance of motorsport at a global level holding several significant and influential roles with the Federation Internationale de l'Automobile (FIA), starting with his appointment to the FIA Rally Commission in 1983. Chandler's most recent FIA role was as a Vice President of the sport, a role he stepped down from at the end of 2017.
Wayne Christie, current MSNZ President, says that to see Chandler's achievements recognised at the Halberg Awards is a proud day for motorsport in New Zealand.
"Morrie Chandler has been an extraordinarily positive force in New Zealand motorsport for more than 40 years," says Christie. "Many aspects of our sport, nationally and internationally, have developed and flourished with Morrie's guidance and ability to bring people together to work for the common good.
"On behalf of MotorSport New Zealand, I congratulate Morrie on this lifetime achievement award from the Halberg Awards. Thank you for your dedication to motorsport, Morrie, and for your advice and mentorship to many of us who follow in your footsteps. I won't be the only one continuing to seek your input in the years to come, so thank you."
Chandler says he is humbled, but proud to represent motorsport. "I'm proud to see motorsport being recognised by the Halberg Awards and it was a wonderful evening with so many accomplished people."
The annual Halberg Awards is the major fundraiser for the Halberg Foundation, the charity set up by Olympic champion Sir Murray Halberg (ONZ) in 1963 to enhance the lives of physically disabled young New Zealanders by enabling them to participate in sport and recreation.
MotorSport New Zealand is the sole authority appointed by the FIA to regulate motor sport in New Zealand in order to promote and achieve safety, fairness, and social responsibility in the conduct of the sport.
Source: MotorSport NZ PR