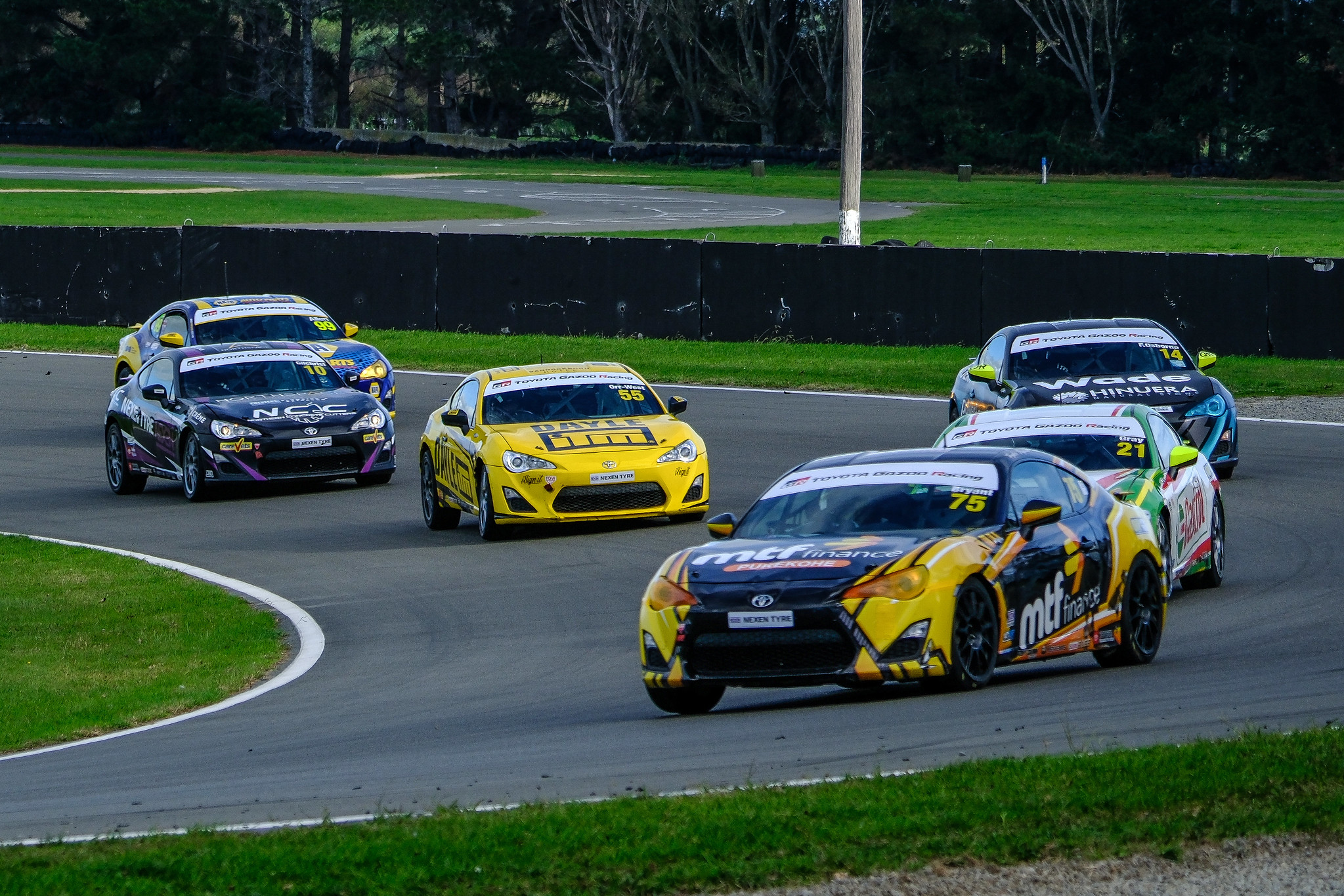 Bryant first off the mark for Toyota 86 in 2024
The race for the 2024 Toyota 86 Championship has begun with drivers already signing up and aiming to put their names on one of the country's most sought after motorsport trophies.
First off the mark for the 2024 season is the experienced Tayler Bryant, and he's hoping to follow in the footsteps of 2023 champion Brock Gilchrist, by putting several years of experience into a title challenge.
In his third full campaign last season, Bryant showed he has come of age in the category, demonstrating moments of blistering pace as he gained his first podiums. But next season he wants more.
With more time in the car in the off-season than ever before, and legendary driver coach Steve 'Robbo" Robinson in his camp, he is aiming to make his 2023-2024 campaign a formidable one.
"Last season we had great speed in practice, but I was not making the most of the change to the new tyre for qualifying and I'd be chasing my tail the whole weekend," he said. When I did do a better job of qualifying, the race pace was there and I was in the leading pack so that's what next season is going to be about, finishing consistently in front or near the front and putting together a solid championship campaign.
"I'm doing the South Island Endurance Championship in the TR86 to get as much race time in it as possible and I've been trying other faster cars too to see what I can learn from that to take forward into next season. I feel I've stepped forward as a driver and I'm ready for a good year."
The 11th Toyota 86 Championship begins on November 17th at the Taupo Motorsport Park and there is huge interest already from young and experienced drivers. Last season Gilchrist secured a Triple Eight Race Engineering Gen 3 test and he and top rookie Rylan Gray raced in a GR Supra GT4 Evo at the Nürburgring as part of their prize package.
Next season's prize package is still to be confirmed but Category Manager Amanda Tollemache says drivers can expect something equally as exciting.
"We've barely completed the Nürburgring experience for last season's winners and we are already confirming drivers for next season, which is very positive. Tayler will be one to watch and will have his eye on the title given his experience of the circuits and knowledge of the car," she said.
"It's going to be another massive year for our best young drivers, and we are working to secure another career changing prize package for the overall champion and class winners."
The six round championship includes circuits in both the North and South Island and the category will be the main support for the New Zealand Grand Prix when it runs for the first time at the Highlands Motorsport Park in February.