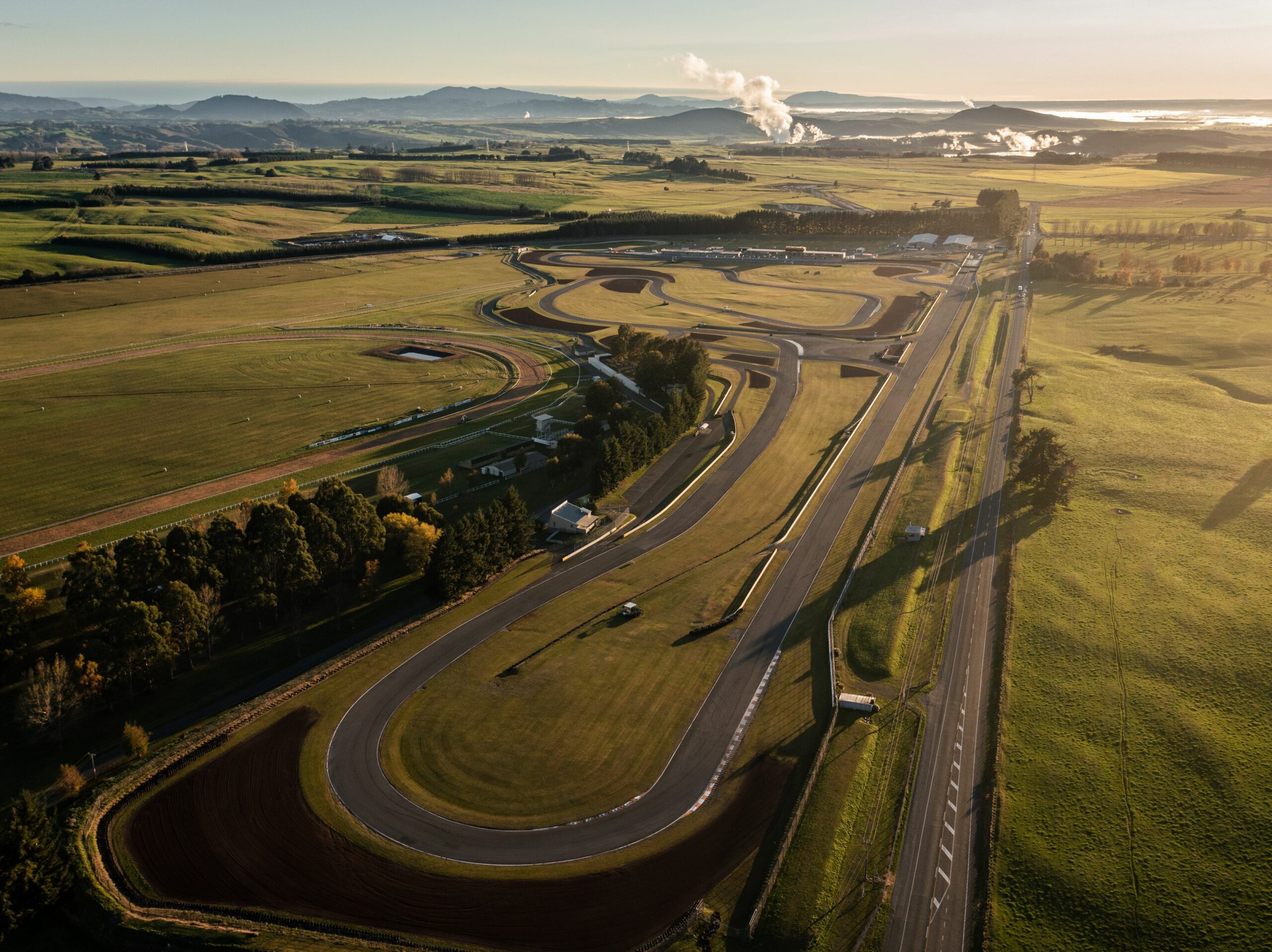 April return confirmed for Supercars at Taupō
Supercars, in collaboration with the New Zealand Government and Taupō District Council, is excited to announce the official dates for the highly anticipated 2024 ITM Taupō SuperSprint.
The event has been locked in for April 19-21, 2024.
The announcement was made at the circuit today by the New Zealand Government, that confirmed substantial funding will be going towards ensuring the event is a success for fans over the next three years.
Speaking on behalf of Economic Development Minister Barbara Edmonds, New Zealand Major Events Manager Kylie Hawker-Green said: "Ever since the first championship event here in 2001, Supercars has become one of New Zealand's largest attended annual sporting events. After a year's hiatus we are excited to be able to help reconnect the tens of thousands of fans from across New Zealand with their favourite teams and drivers, as well as welcome thousands of Australian visitors to Taupo and the surrounding regions.
"The Government's Major Event Fund is proud to help lock in the return of Supercars by investing $5 million over the next three ITM Taupō SuperSprints.
"We are confident the Taupō round will add to the rich history of Supercar events in Aotearoa New Zealand," Kylie Hawker-Green says.
A significant cultural welcome was held at the venue this morning, to officially welcome Supercars to Aotearoa.
When Supercars hit the track for opening practice, Taupō will become the 35th different venue to host a Repco Supercars Championship round.
It will be the 21st Supercars Championship round held in New Zealand, with Taupō International Motorsport Park the third North Island venue to stage points-paying racing.
Taupō International Motorsport Park joins the historic Pukekohe and the streets of Hamilton to host championship Supercars racing. Non-championship rounds were held at Pukekohe and the Wellington street circuit as part of the 1996 Mobil NZ Series.
It is also the 35th different circuit, and the seventh international venue after Shanghai (China), Circuit of the Americas (United States), Yas Marina (Abu Dhabi) and Bahrain to host Supercars racing.
The ITM Taupō SuperSprint will see Supercars, and various support categories utilise the 3.32km International Circuit configuration of the venue over all three days of the event.
Drivers will once again be competing for the Jason Richards Memorial Trophy, named after the late kiwi Supercars' Hall of Fame inductee who contested 113 rounds and 284 races in his decorated career.
Among the list of drivers confirmed to compete for the title in 2024 will be four New Zealand hopes including current Supercars Auckland-born duo of two time race winner Andre Heimgartner and rising star Matt Payne. Wellington's Ryan Wood will be a popular rookie in NZ in 2024 as well as high profile Aucklander Richie Stanaway, who returns to the grid full-time next year with Grove Racing.
Supercars' racing format of the 2024 event will be confirmed following October's Boost Mobile Gold Coast 500 with several options currently being discussed.
Also underway is discussions with local support categories that will fill the undercard to ensure three memorable days of on track action at Taupō.
Supercars CEO Shane Howard said tickets will go on sale in coming weeks, with grandstand availabilities still being finalised.
"We had an incredible response to the announcement earlier this month and as a result we're trying to ensure we cover all options for ticketing before we go on sale.
"We anticipate having grandstand, general admission, corporate and other ticketing options confirmed and on sale in just a few weeks' time.
"The venue is incredible. To think that in just over 200 days this entire venue will be filled with fans as Supercars race here is very exciting."
The ITM Taupō SuperSprint, supported by New Zealand Government and Taupō District Council will also be one of the most sustainable ever held for the category with a focus on waste reduction, energy management, water conservation and a strong focus on delivering sustainable transportation options from the popular tourist town to the circuit every day.
Taupō District Mayor David Trewavas said there was a lot of excitement in the district around Sueprcars; and locals and tourism operators were looking forward to warmly welcoming teams and supporters.
"Attracting a premium event like Supercars to the Taupō District further cements our reputation as the events capital of New Zealand and our central location means people will come from all over the country and overseas.
"We hope that while they're here for Supercars they'll take the opportunity to enjoy our superb scenery and world-class tourism attractions too."
A waitlist for fans seeking tickets has been set up on Supercars.com and anyone interested in attending is encouraged to sign up to receive relevant information.
The 2024 ITM Taupō SuperSprint will be broadcast live on Foxtel and Kayo in Australia and Sky Sports in New Zealand.