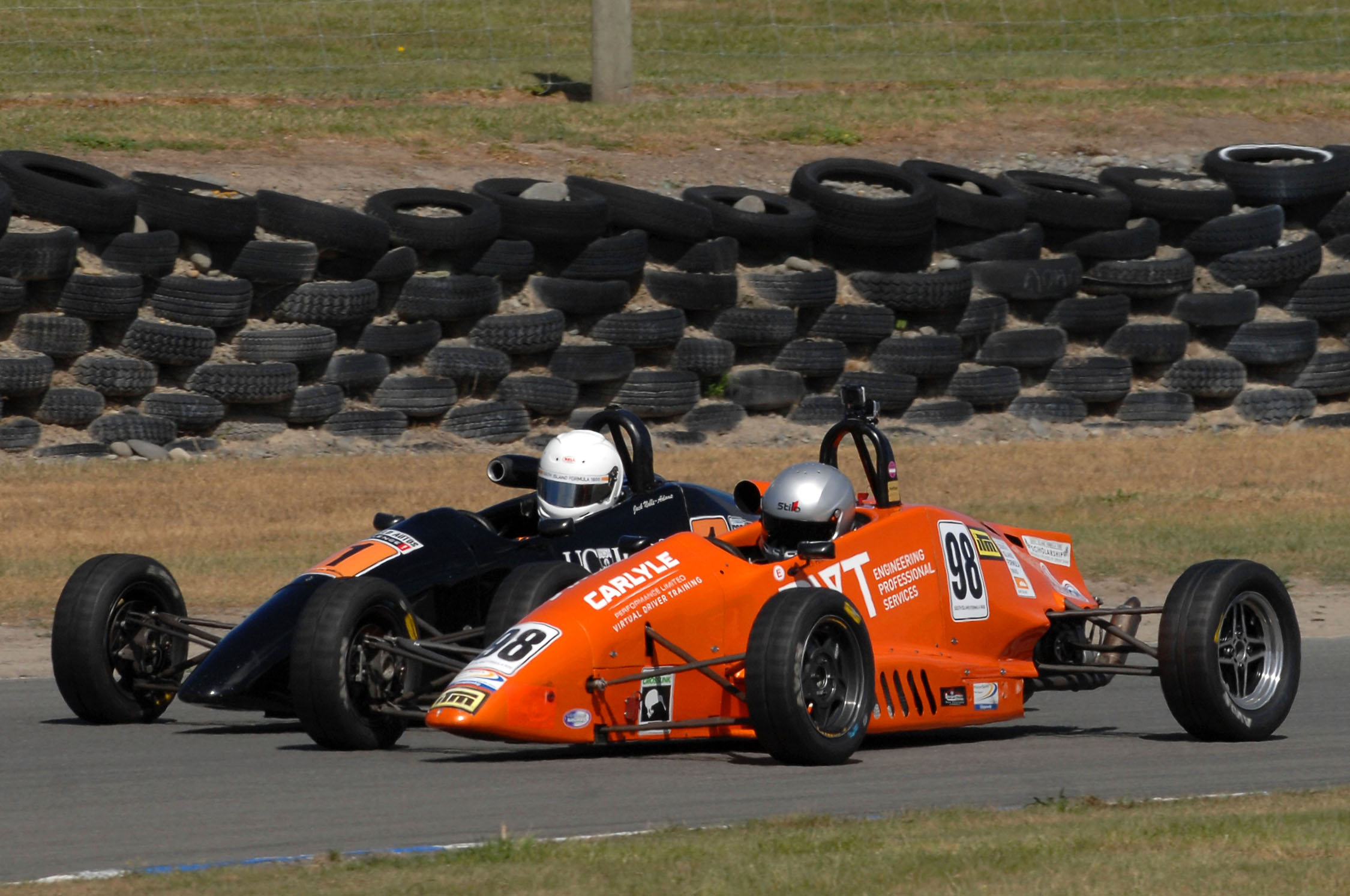 Anderson intent on race wins as South Island F1600 Series head to Teretonga
Southland's Ethan Anderson (Van Diemen Stealth) heads to the third round of the South Island Formula 1600 Series with the intention of winning at his home track in Invercargill.
The former South Island titleholder (2015/16) will be relying on all his knowledge and experience of Teretonga Park and local weather conditions as he and the rest of the field look to break the hold that overall points leader, James Penrose (Van Diemen Stealth), has on the championship so far this season.
Penrose has the perfect record after two rounds, setting the fastest lap at both, as well as winning all six races held so far.
"I'm just trying to enjoy myself and have some fun," commented Anderson. I've got amazing support behind me which is really great to have."
Having taken a break from racing for a couple of seasons, Anderson is still competing in the same title-winning Van Diemen Stealth.
"Derek (Wilson, SI Formula Ford Club race co-ordinator) gave me a call and mentioned the large grid numbers expected for the season so I thought I would enter the series. It's been great, and I have absolutely enjoyed it.
"This weekend will be interesting because the forecast is not great so it may be a case of just keeping the car on track."
Sitting second on the points table is last season's champ, Jack Noble-Adams (Van Diemen Stealth). We are yet to see the speed of this Canterbury University engineering student who contested the last two rounds during his end-of-year exams.
Third overall is Zac Christensen who is campaigning a brand-new Ray GR20 chassis and appears to be gaining momentum with three-second places in the last three races. Also, in a brand-new Ray GR 20, is Steve Donaldson who sits in fifth overall.
A number of kartsport drivers' have made the step up to Formula 1600 this season. Making his single-seater debut this weekend is multiple NZ kartsport champion Jacob Douglas from Christchurch. The 15-year-old will be campaigning a former South Island and national title-winning Van Diemen RF91 previously driven by Michael Collins and Greg Tulett.
Already rookie Bo Hill (Van Diemen RF92) has made his mark on the series and sits seventh on the points table.
Three separate class titles are up for contention within the category. Christensen leads Class 1 (post-2000) from Donaldson and Kim Crocker (Ray GR14). Penrose also leads Class 2 (1990-1999) from Noble-Adams, Anderson and Hill.
In Class 3 (pre-1990) it is a battle between two Invercargill drivers. The experienced Noel Atley (Crossle 55F) has a slender lead over rookie Harry Wilson (Van Diemen RF88) with Christchurch rookie Hayden Cox (Elden Mk8) third.
Drivers and teams will face qualifying and race one on Saturday with a further two races on Sunday.