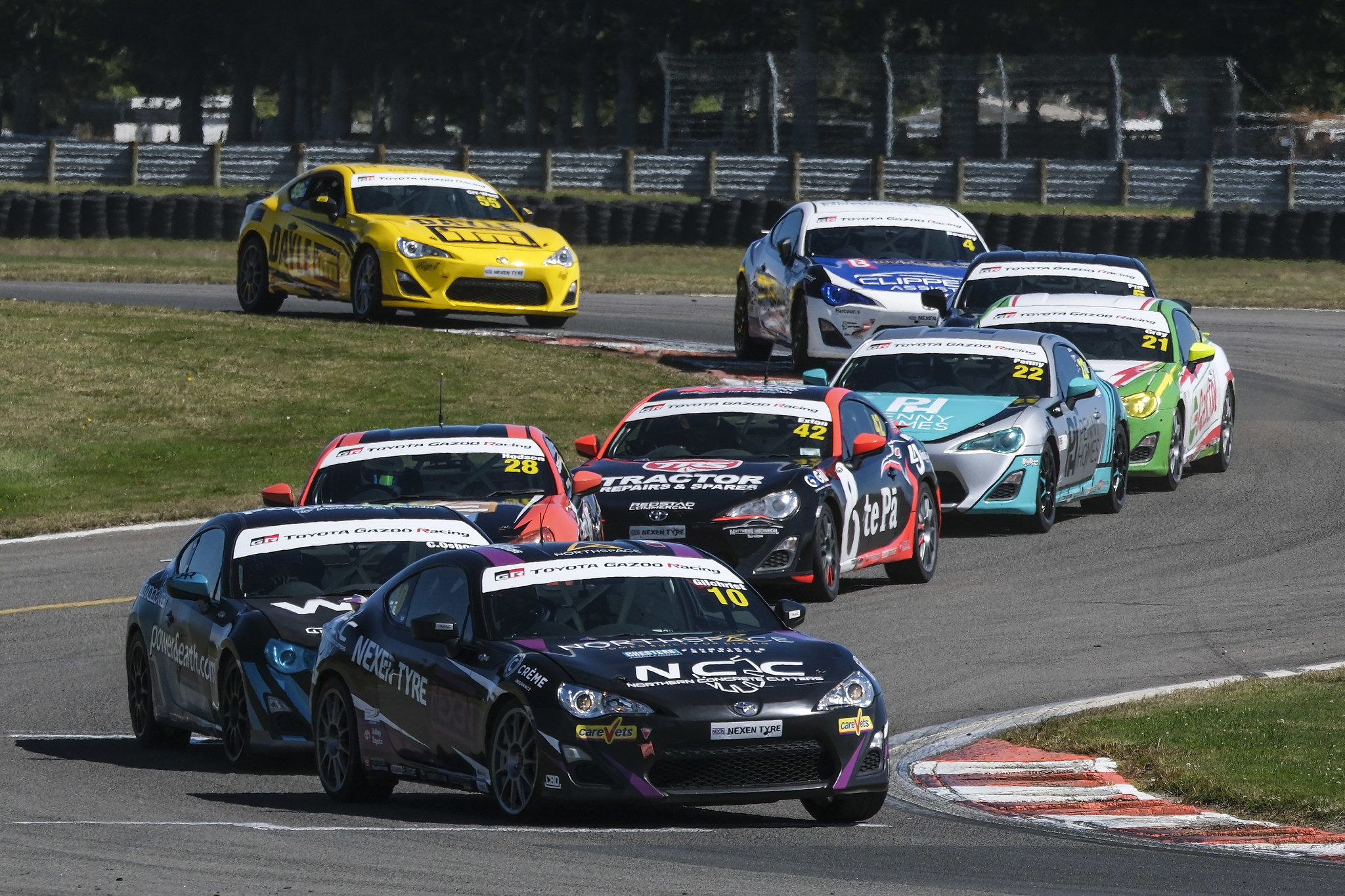 Amazing Gilchrist beats the odds to maintain winning streak
Championship leader Brock Gilchrist overcame what was a poor qualifying session by his standards to take a big win in the first race at Taupo International Motorsport Park and in doing so sent a message to his championship rivals that he's already got one hand on this season's Toyota 86 title.
With limited time in qualifying to nail his quickest possible time thanks to running on a wet weather set up, Gilchrist lined up just fifth for the grid but by the third corner had fought his way to third.
He took the lead at turn five on the second lap of eight and never looked back, though he raced with pole position holder Clay Osborne large in his rear view mirror throughout.
"It hadn't gone too well in qualifying but we knew we had plenty of speed and I just wanted to get to the front quickly," said the Matakana racer afterwards. "It's great to win but it's still too early to talk about a championship, we've just got to focus on the here and now, not make any mistakes and make sure we keep our qualifying and race pace."
At the lights Osborne didn't make the greatest of getaways and it was surprise front row sitter Ayrton Hodson in his first season in the Toyota 86 Championship who rocketed away to lead into turn one and for the rest of what was a clean opening lap of the 3.3km circuit.
As the swept through at the end of it, it was Hodson from Gilchrist, then a recovering Osborne, William Exton, John Penny, Rylan Gray, Dion Pitt, Tom Bewley, Christina Orr-West, Tayler Bryant and the remainder of the 19 car field.
As the second lap began Gilchrist was already weighing up Hodson and started to attack him through the early turns. It took only until turn five to nail the pass and take the lead. The championship leader then immediately set about building a lead, but Osborne had found a way past Hodson and homed in on Gilchrist's rear bumper within a lap.
As the eight lap sprint entered the second half, the two leaders had established a decent gap to Hodson, who in turn was in a comfortable third place ahead of an epic 11 car battle for the remaining places.
It was Exton who eventually emerged to take a hard-fought fourth place, ultimately holding off Rylan Gray, Dion Pitt, Masters class winner John Penny who survived a wild moment across the grass at the final corner, Christina Orr-West, Tom Bewley and Tayler Bryant.
The drivers are back on Sunday for two further races – the reverse top ten format race on Sunday morning and the afternoon's feature race, the grid of which is decided by points scored over the course of the weekend.