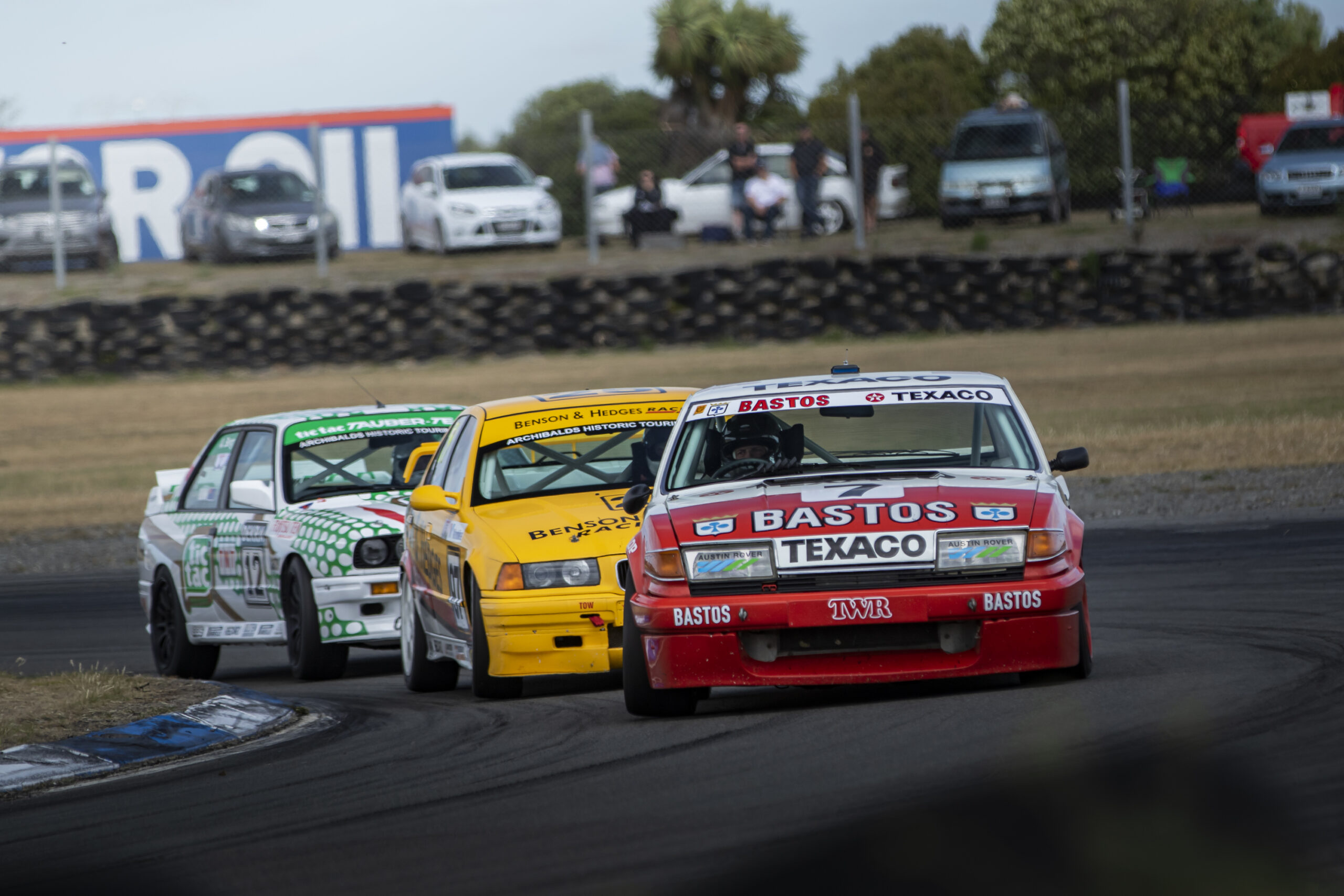 A walk down memory lane at Teretonga Park
Classic motor racing comes to Teretonga Park in Invercargill this weekend with the annual Mobil 1 Classic SpeedFest set to feature at the circuit.
The Archibalds Historic Touring Car Class will feature a wonderful field of saloon cars and in a real coup for the event, former two-time World Cup Touring Car Champion, kiwi Paul Radisich, will be at the wheel of his 1994 FIA Touring Car World Cup winning Ford Mondeo. Radisich, who had a successful career in both single seater race cars and touring cars in Europe, the UK, USA, Australia and New Zealand, won back-to-back FIA World Touring Car Cups in a Rouse built Ford Mondeo in 1993 at Monza, Italy, and in 1994 at Donington Park, England. It was at a time when touring car racing was at it's peak and some great names and great marques fought it out for dominance.
The class features a plethora of BMW Touring Cars, a Ford Sierra Cosworth, Alfa Romeo, Rover Vitesse, Jaguar XJS and two Holden Commodores, many of them with interesting history such as the BMW E36 318i driven by Matthew O'Donnell which is the car driven by Tony Longhurst when he and team mate Paul Morris came to blows during a race in Australia after a tangle. There are championship winning cars from various country's and cars with real pedigree lining the grid.
A large field of Classic Saloons will line up in a separate class with Steve Ross of Dunedin piloting a famous kiwi race car, the PDL 1 Mustang, which at its peak was promoted as "electric blue and 180mph". Ranged against Ross is another Mustang driven by Paul Coory of Mosgiel, a Camaro, an MGB GT V8, and several varieties of Porsche right through to an Austin Mini Clubman GT and a Ford MK3 Zephyr There are yet more saloon cars in the burgeoning Historic & Classic Pre 78 Class where you will find anything and everything from a Ford Galaxie to a Ford Anglia and everything in between.
The Sports & GT Class feature some New Zealand built classics such as Sid II, a McRae U2 and a Southland built Ford GT40 replica. On the other side of the coin the field also contains global marques such as TVR Tuscan, Porsche and MGB.
Formula Junior sends you back to the 1960's with marques such as Lotus and Brabham and their sleek, cigar shapes while the Formula Libre grid features Barry Leitch in the beautiful Ralt RT4 and Carl Rabbidge in a Begg Formula Ford. The Vintage Racing Car class takes you even further back in time with Jaguar, Daimler, Mistral, Austin Healey and the Lycoming NZ Special.
The Noel McIntyre Drainage Clubmans competitors are also on the bill with a large field of varied machinery.
A parade of vehicles organised by the Cobra Club of New Zealand who are visiting Invercargill will be held during the lunchbreak on the Saturday of the event.
Tickets are on sale now and are available from Auto Centre, Tweed Street, Invercargill and E Hayes & Sons, Dee Street, Invercargill plus Harrisons Supplies, Mersey Street, Gore.
A pre-sale weekend pass is just $30 while at the gate they will cost $40. Children under 14 are free if accompanied by an adult. The action will commence at 9am on both Saturday and Sunday.