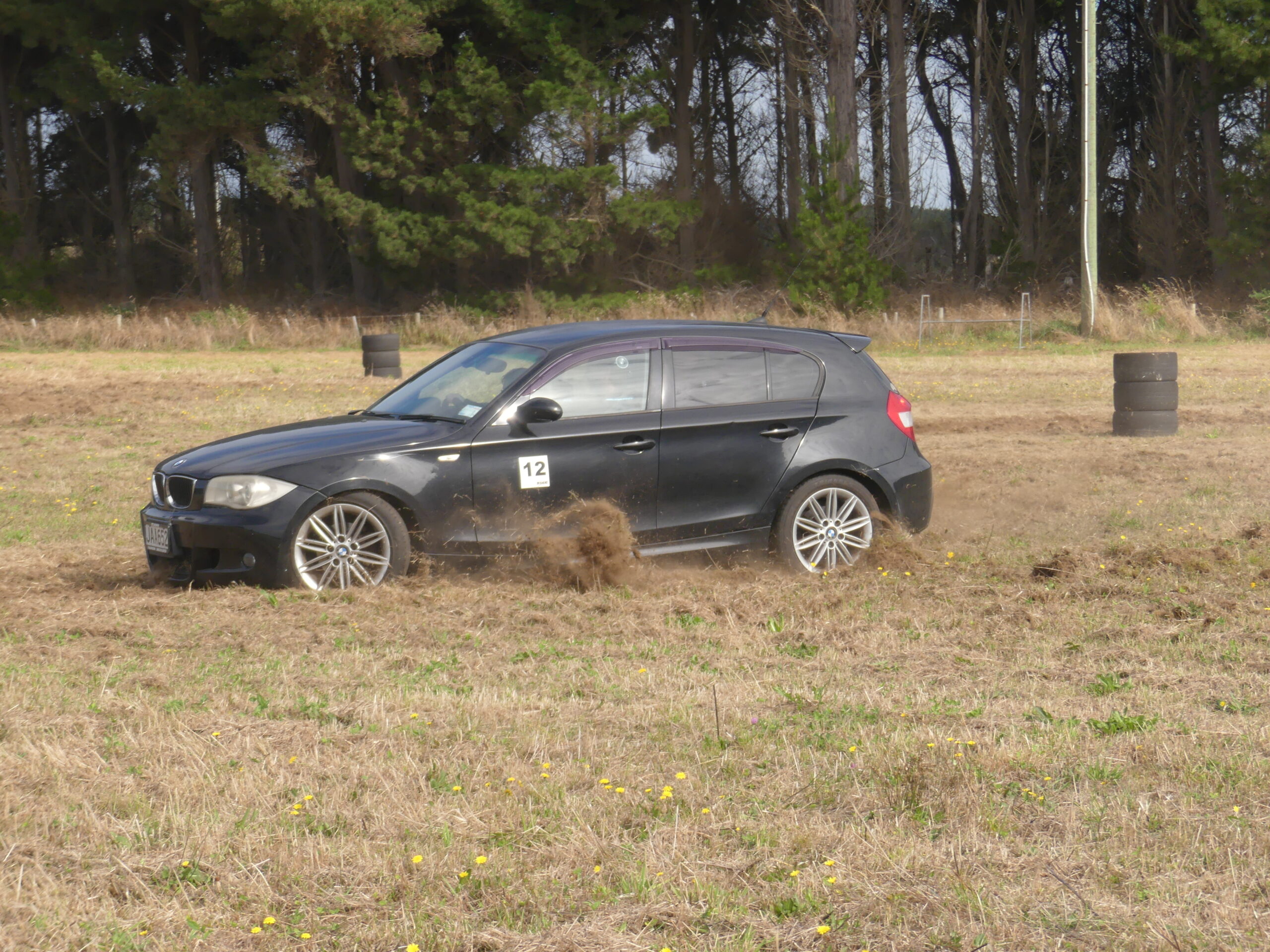 Youth shining at ClubSport in Southland
Drivers as young as twelve years old can compete in entry level motorsport and once again this season several youngsters have demonstrated extraordinary talent during the Evolution Motorsport ClubSport season at Teretonga Park.
The latest was Nieko Scoles who competed in the recent ClubSport Triathlon at Teretonga, acquitting himself very well in his first outing. Nieko was at the wheel of his father Daniel's BMW 118 and contested a Standing ¼, grass motorkhana and a sprint, particularly impressing observers with his car control on the grass section of the event, even more so when they learned he had only driven a car around a paddock on one previous occasion.
Nieko comes from a moto-X background having raced bikes for three years. The Scoles family have just moved to Invercargill and the youngster, who is a year 8 student, still attends Balmacewen Intermediate in Dunedin so travelled south for the event.
Nieko had a great time and thoroughly enjoyed the experience, and is keen for more when the ClubSport season resumes in August. Nieko's dad, Daniel, has a couple of race cars and is keen to do some racing in the south and there appears little doubt that Nieko too will be keen to do some racing after a little more ClubSport. Daniel says ClubSport is fantastic for driving skills and helps teach young drivers' discipline and skill.
Oliver Fitchett is a 12-year-old who entered his first ClubSport event recently. Oliver patiently waited for his birthday and the moment he was able to joined his dad Matt, and brothers James and Ryan in the sport.
Finn Reed is another who started competing at 12 years of age and now at the ripe old age of 14 is also impressing onlookers with his car control at the wheel of a Ford Fairmont. Reed intends to buy a race car so it will not be long until he is competing in race events at Teretonga Park.
Newcomers can either use their own vehicles for ClubSport or take advantage of the Evolution Motorsport Nissan Sentra that is available for a small fee.
Outgoing Southland Sports Car Club ClubSport Co-ordinator Malcolm Mitchell says the arrival of the youngsters for their first go at ClubSport has been one of the highlights of his tenure in the role. "You see these young ones coming along and they jump out of the car after a run with beaming faces. Young Nieko is the latest and he brought real character and banter with him which really is the epitomy of ClubSport. Nieko looks up to guys like Liam MacDonald who compete in ClubSport but have achieved national titles in motor racing. ClubSport has definitely been an avenue for fellows and 'fellesses' who are petrolheads. The parents enjoy it as it is a positive environment and the kids are picking up skills that serve them well. I would love to see more and more young people giving ClubSport a go and watch them grow and shine."