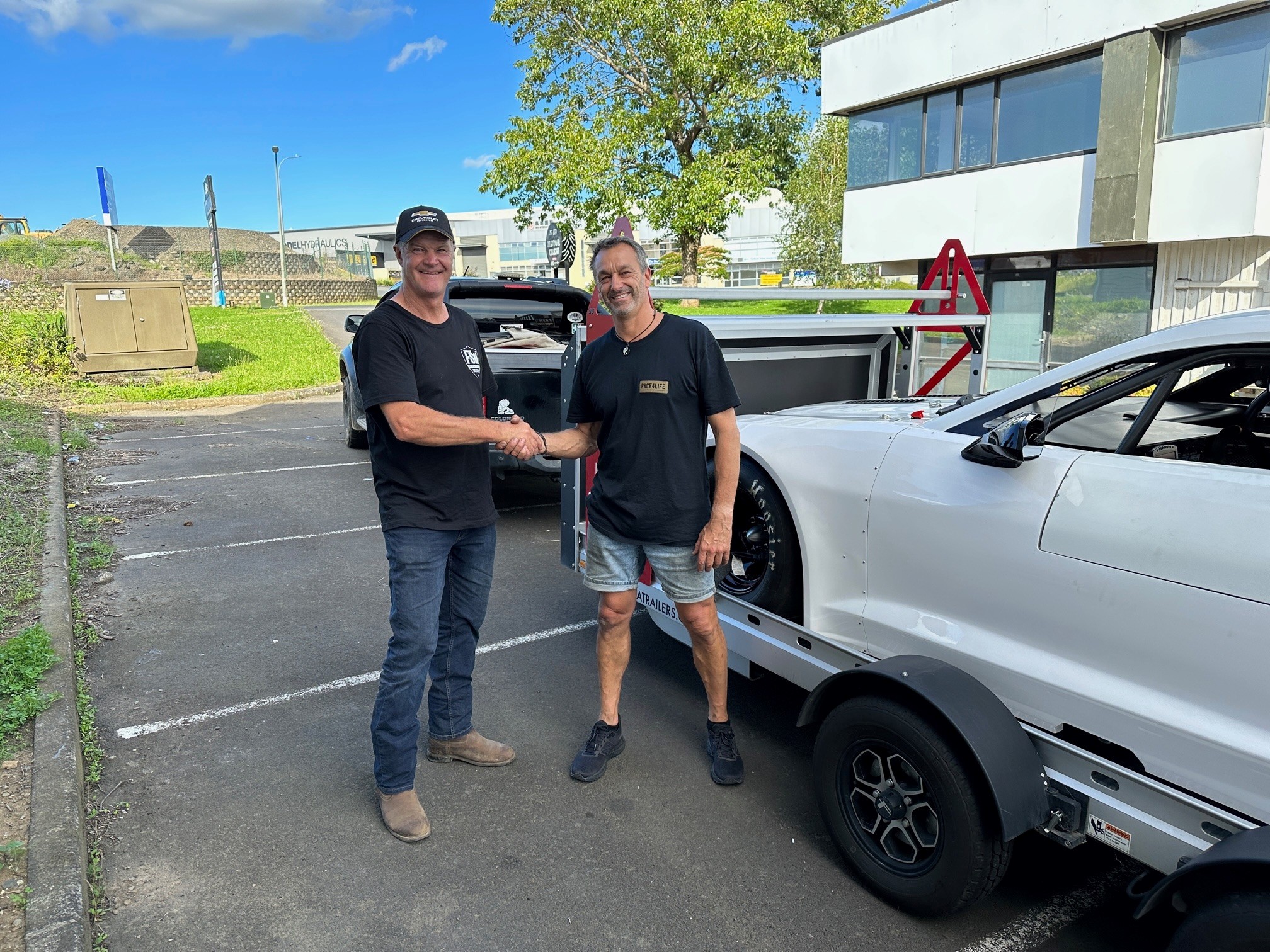 TA2 V8 Muscle Car Series Momentum Gathers with More Car Sales
Organisers of the burgeoning TA2 V8 Muscle Car Series have announced that 9 cars have now been sold, with more expected to be on the way shortly
Six Camaro bodied chassis' have been sold and delivered to owners in New Zealand, as well as two Challenger bodies, and a Mustang.
Former V8 ute racers Brett Rudd and Peter Ward have taken delivery of their Camaro bodied cars, with the first car buyer John Roberts ordering a second one for his daughter Amy. Long-time Central Muscle Cars racer Steve Ross has also taken delivery of a Camaro. Another Camaro has been purchased by Hampton Downs as a ride car.
Production Muscle cars competitor Andrew Sinclair has taken delivery of his Challenger which arrived prior to Xmas, and a second Challenger is on the way for Maurice Shapley.
Andrew Turner who has also raced in Central Muscle Cars has purchased a Mustang bodied TA2.
The sales of cars, parts supply, component service is facilitated by Eastern Automotive Performance Centre owned by Paul Manuell and Michael Childs.
Manuell, the winner of the 2019 Thailand TA2 series says that interest in the cars has been high, and it was pleasing to welcome four more cars into the country before Xmas.
"The level of interest we've had has been solid. Four more just arrived before Xmas, so we commissioned those in January to make them turn key and track ready for the drivers," says Manuell.
"Everyone who has a drive of the car is blown away with it, and once we get some of them out on track this weekend together at Taupo, the racing will be great."
Designed and built by Howe Racing Enterprises in the United States, the class formula is based on a cost-effective platform, combining a purpose-built racing chassis and a 525 horsepower V8 engine package. The space frame chassis features bolt-on front and rear crash structures for ease of repair in the event of a collision.
At the heart of the car is a McLaren Engineering built 6.2L LS3 race engine developing 525hp at 6500rpm.
The cars feature a G-Force 4 speed transmission (with a controlled gearbox ratio), while the suspension set up consists of Penske single adjustable 7" shocks and a 2" front sway bar.
The cars will all run 15" Bassett steel wheels with Hoosier 3045 slick tyres.